A hotel with understated elegance and a superb location at Nyhavn in Copenhagen
Welcome to 71 Nyhavn Hotel
In the cozy little corner of Copenhagen, you find the iconic Nyhavn, which tell stories that reach back to the sixteenth century. Meaning stories about a canal that has been a mercantile centre of the shipping in the Baltics. Later on as a place for fuddled sailors, 'filles de joie' and daily police patrols… and now as a place that has changed into a buzzing and culture-historical time capsule and, therefore, has a notorious appeal to both local and international citizens.
It is also here, in two of the area's well-preserved warehouses on the sunny side of the canal, 71 Nyhavn Hotel has its address. We look forward to welcoming you behind the brick fronts that 'reveal' the wear and tear… but frame underplayed elegance and unique experiences.
Sense how you are embraced by history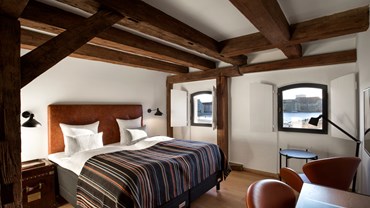 As our guest, you wake up in an exclusive and relaxed atmosphere, hidden from the noise, but close to the city life and soft lapping of waves. The hotel, which is placed in the Red Warehouse from 1805 and the Yellow Warehouse from 1830, is the last building in Nyhavn and has the closest view of Copenhagen Harbour.
Therefore, the old buildings create a authentic frame around 130 Executive rooms and suites. From many of these, you can enjoy a direct view of the dancing water surface of the harbour, fishing boats, and snapshot keen tourists. Like the rest of the hotel, all of our rooms carry a common thread of underplayed elegance and Scandinavian style. Especially due to the exposed beams of Pomeranian pinewoods, which constitutes the skeleton in our historic hotel.
We look forward to welcoming you to an unforgettable stay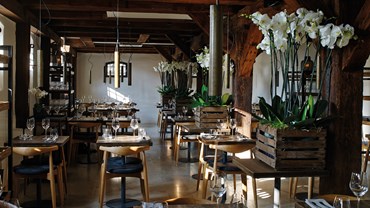 The old warehouse basement accommodate our morning restaurant – and in here, you cannot only satisfy your hunger for food, but also your hunger for knowledge. While you fill the plate with everything from omelets and pancakes, made at the live cooking station, to butter pleasant-smelling croissants and sherbet glasses of yoghurt, crunch and berries, you can be an expert on Denmark through stories and historical anecdotes, placed on the buffet. We call the concept 'Morning Stories'.
Meet a sailor host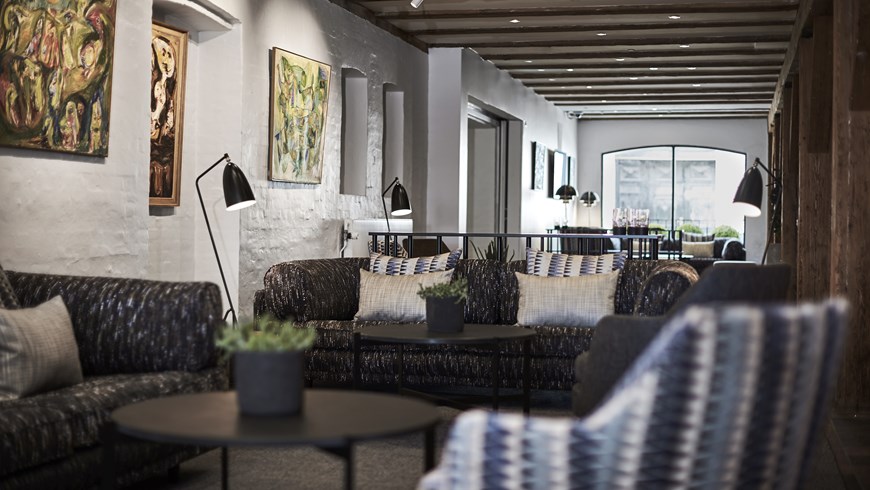 The spirit, chronicle and intimate atmosphere that characterize our location make you forget the time and the telephone, relax and get into deep conversations. Well, and just enjoy the moment. This atmosphere matches our status as hosts since we want to make sure that you feel comfortable and special.
Therefore, we follow you to the elevator, ask about your experiences in the capital and happily share our personal favorites and recommendations regarding all that Copenhagen has to offer. That is, maybe, the reason why we were mentioned as 'sailor hosts' several years ago… and that title still make us smile.
In a walking distance from royal cultural heritage, shopping and restaurants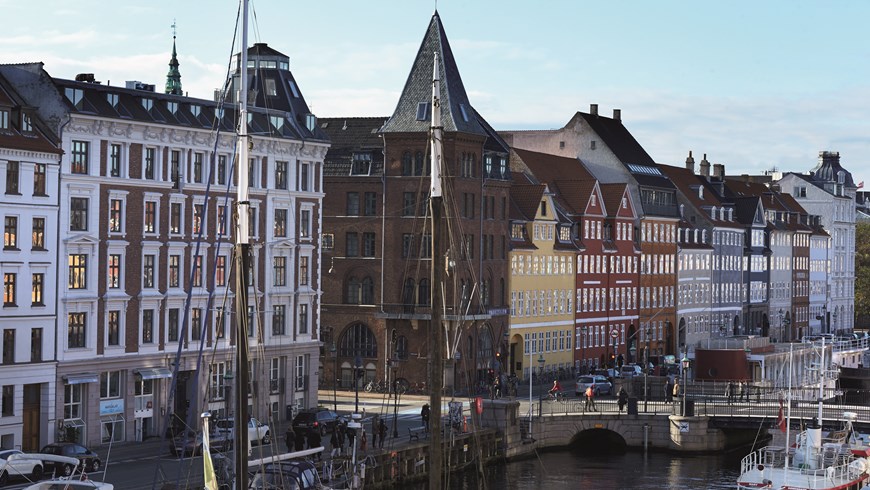 You cannot only sense the spirit of the place when you stay at 71 Nyhavn Hotel, but also when you move outside the hotel. We highly recommend you to take a stroll along Nyhavn, which surrounds you with the narrow, artistic houses that stand, side by side, as coloured pencils in an unfolded case on one side and the light rocking boats on the other side.
You can continue your walk to The King's New Square or the shopping area Strøget and experience the capital's must-sees Amalienborg and Christiania. If you want to see attractions outside Copenhagen, you can get on the metro and busses just around the corner.
Mini Break
Special deal: Can be ordered with RESTAURANT VOUCHER - a voucher you can use for food and drink at the hotel.
from
per double room per night including breakfast.
Read more

71 Nyhavn Hotel
A hotel with understated elegance and a superb location at Nyhavn in Copenhagen. For 200 years, Nyhavn 71 has been located between the foamy sprays from the harbour and life along the Nyhavn Canal.
Amalienborg og Amaliehaven
Amalienborg is the monarch's winter residence. The beautiful complex consists of four palaces, and Christian Vll's Palace's magnificent rooms are open to the general public.
Nyhavn
Nyhavn, Copenhagen's port pearl, which stretches from Kongens Nytorv Square and all the way along the canal. Many of the old houses are preserved till this day, and the oldest house dates back to 1681.
Kings New Square
The Kings New Square is at the end of the street up towards Nyhavn and is surrounded by beautiful old mansion. In the middle stands the equestrian statue of King Christian the 5th and every spring it is tradition for the new student's to celebrate the day by dancing around the statue.
The Royal Danish Theatre
The Royal Danish Theatre was founded in 1748 and stages drama, opera, ballet and orchestras – all under one roof. The theatre offers performances for those seeking an exciting and unusual experience.
Understated elegance with a superb location at the charming Nyhavn Canal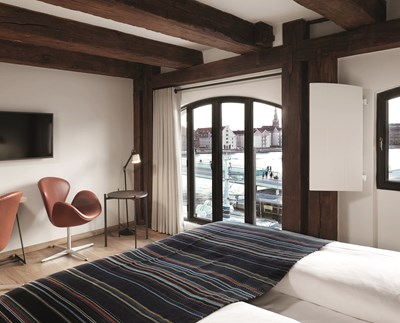 Underplayed elegance in a hotel, filled with history and heart, by New Harbour
Experience the lobby and Lounge in 3D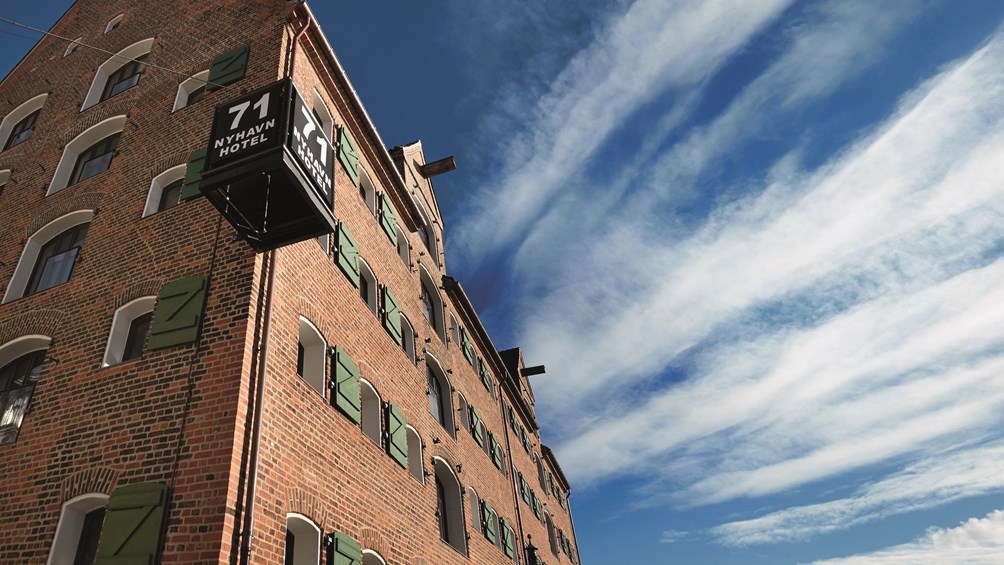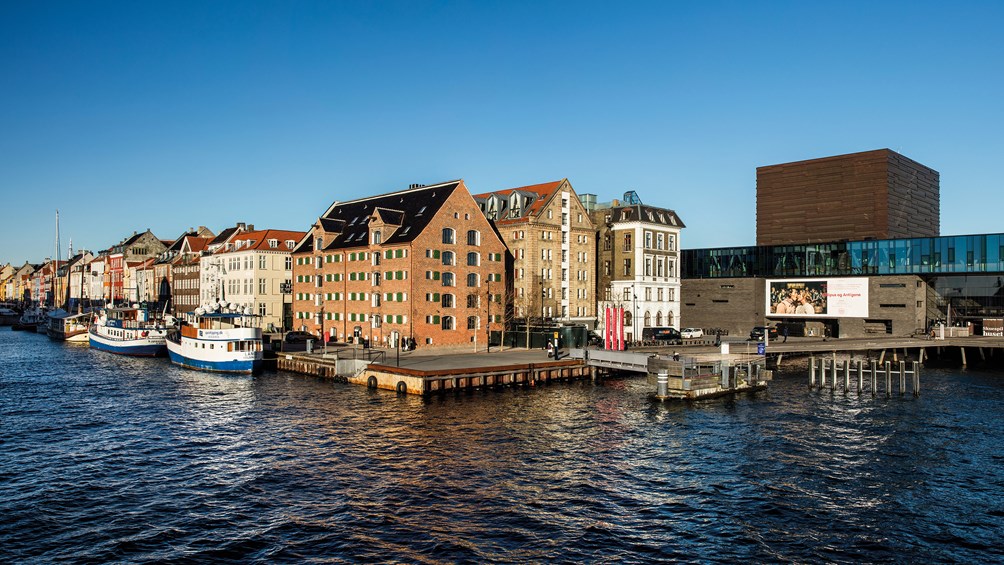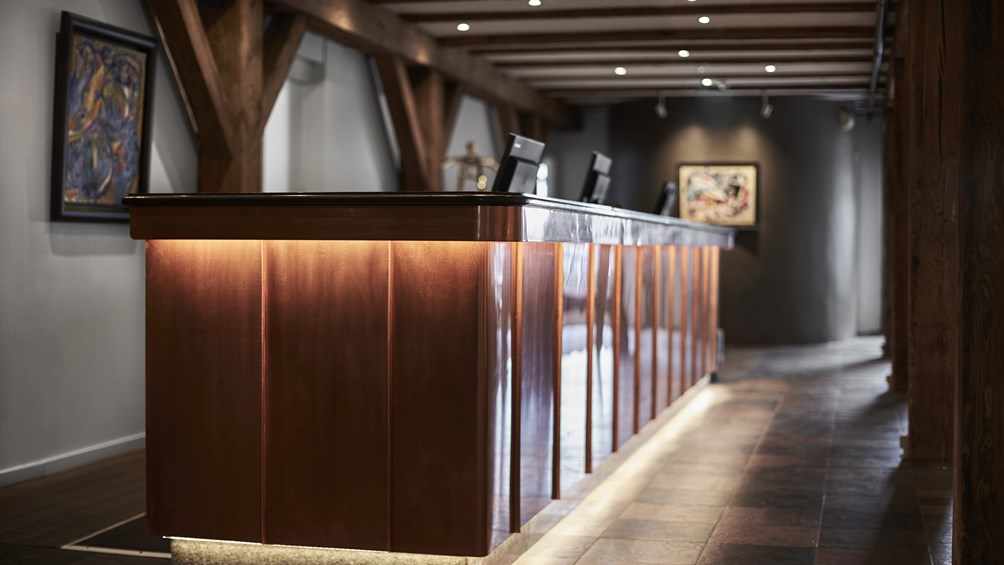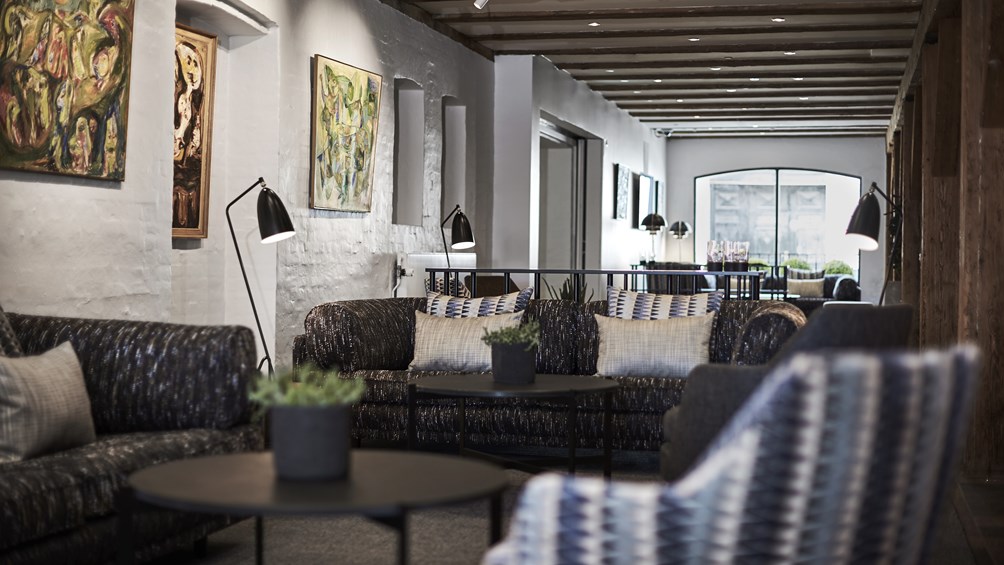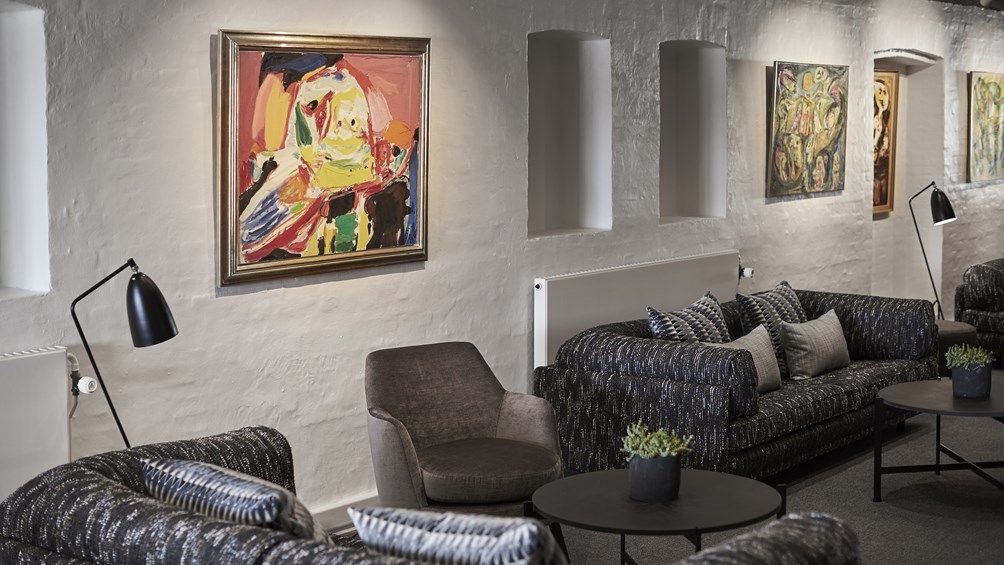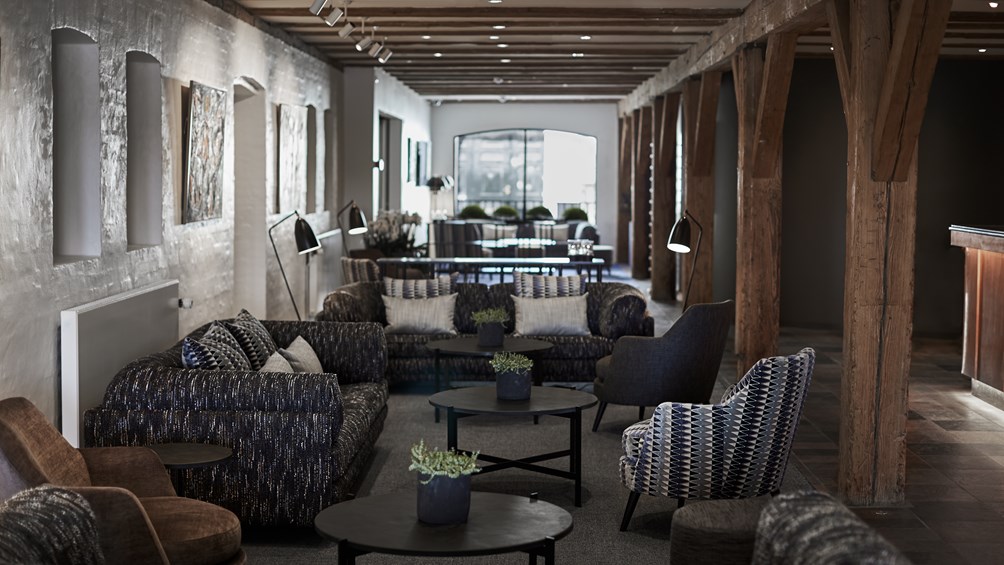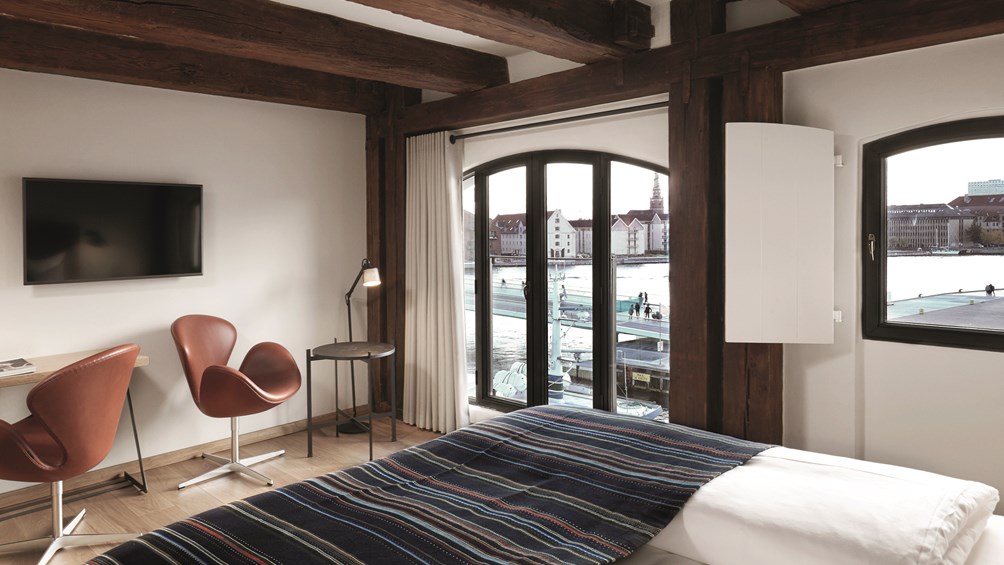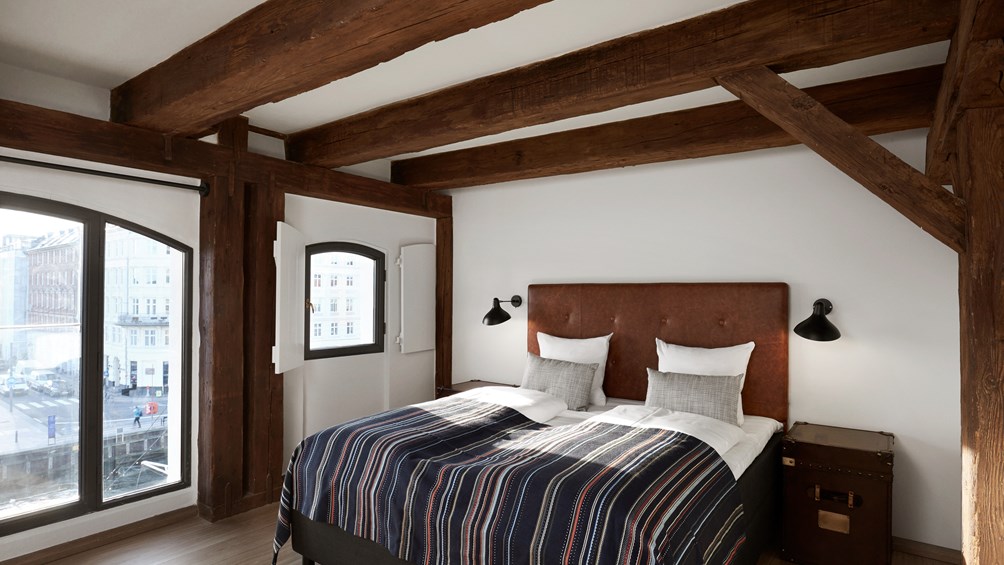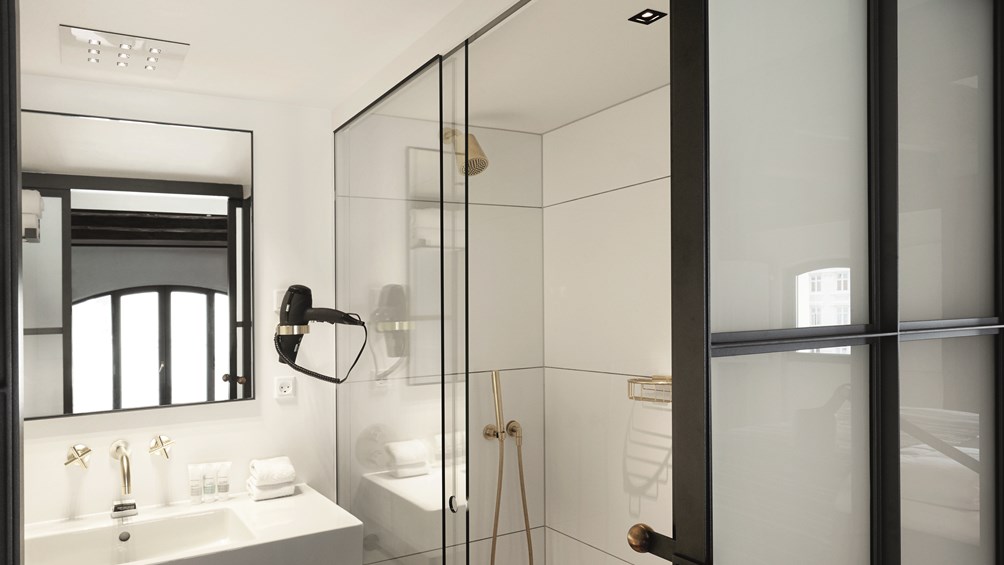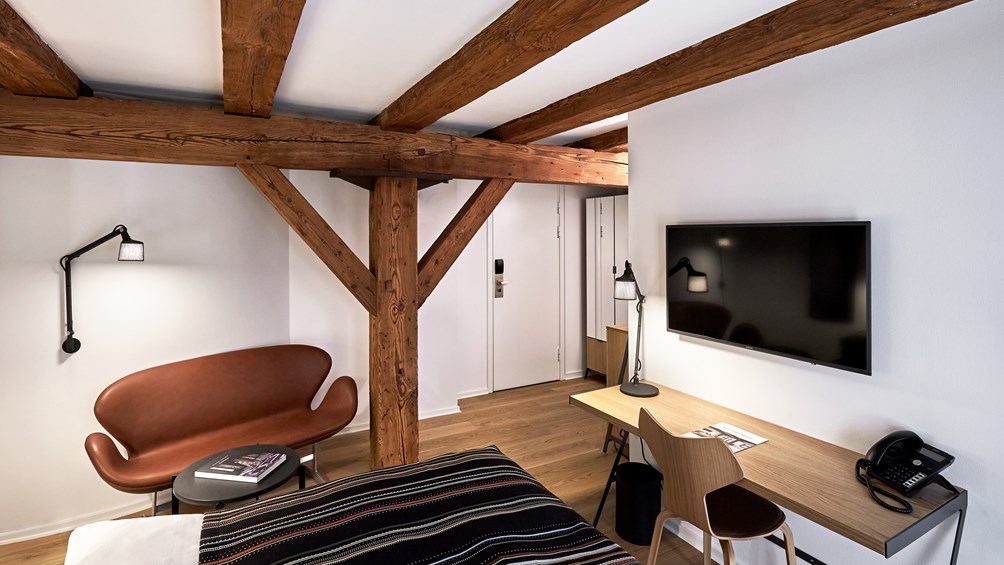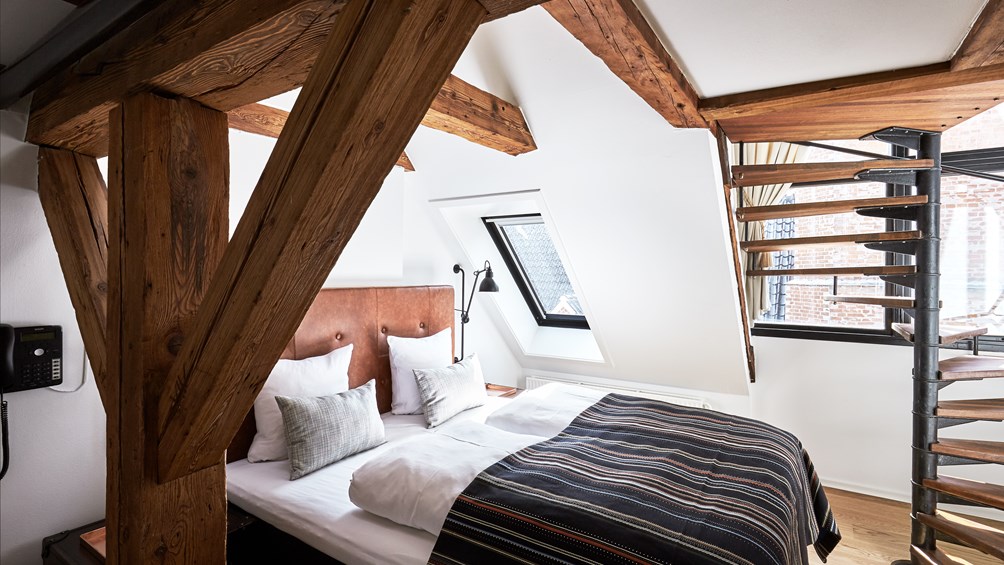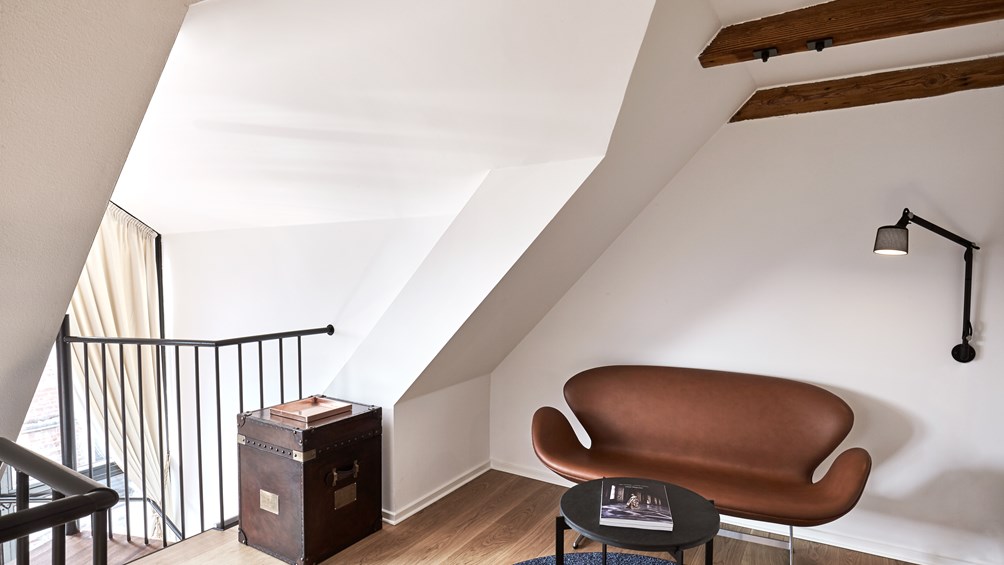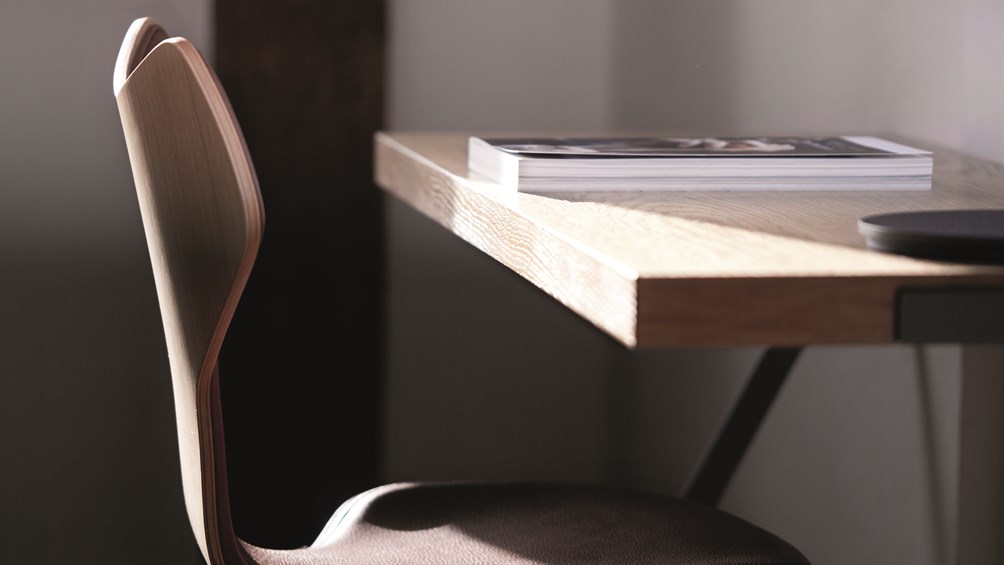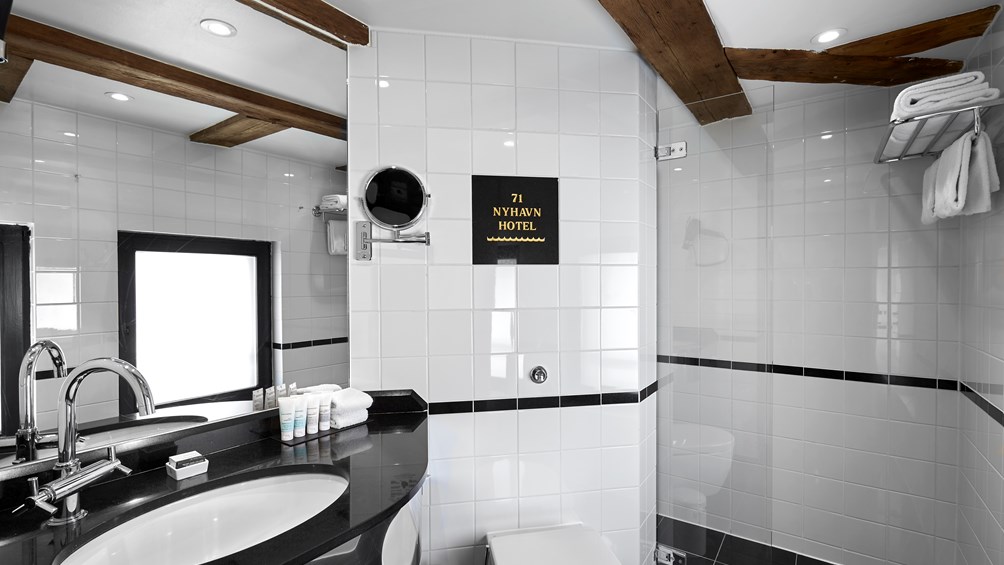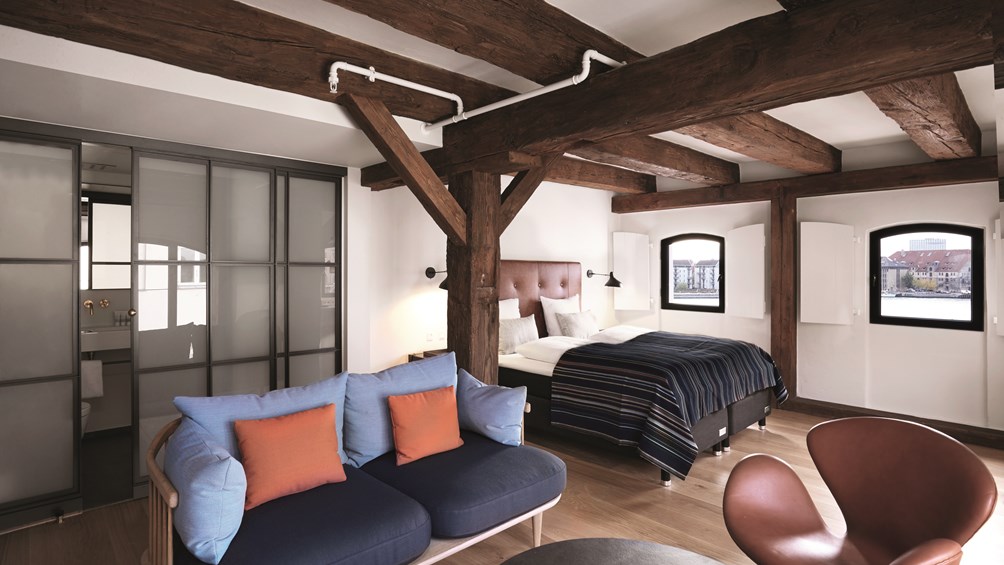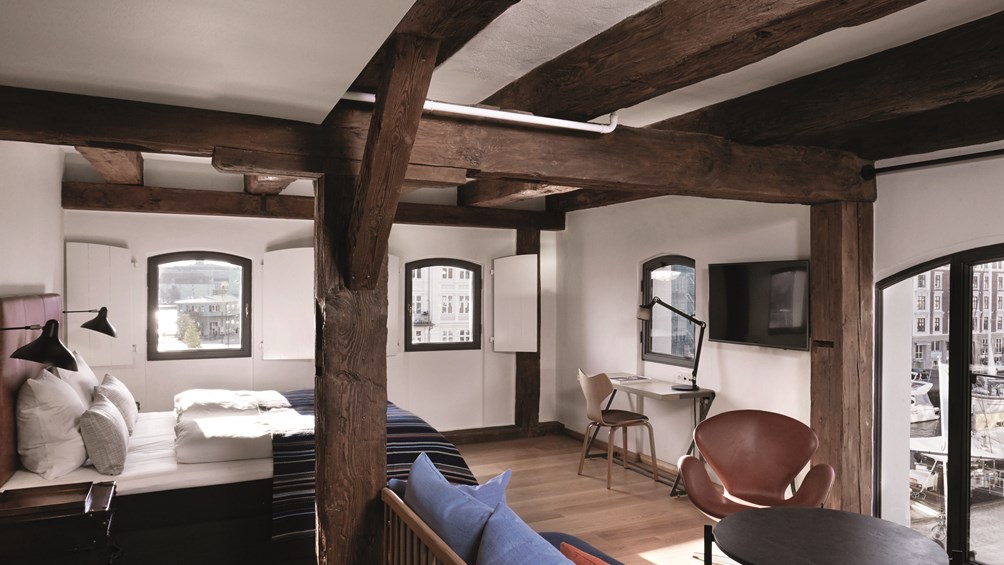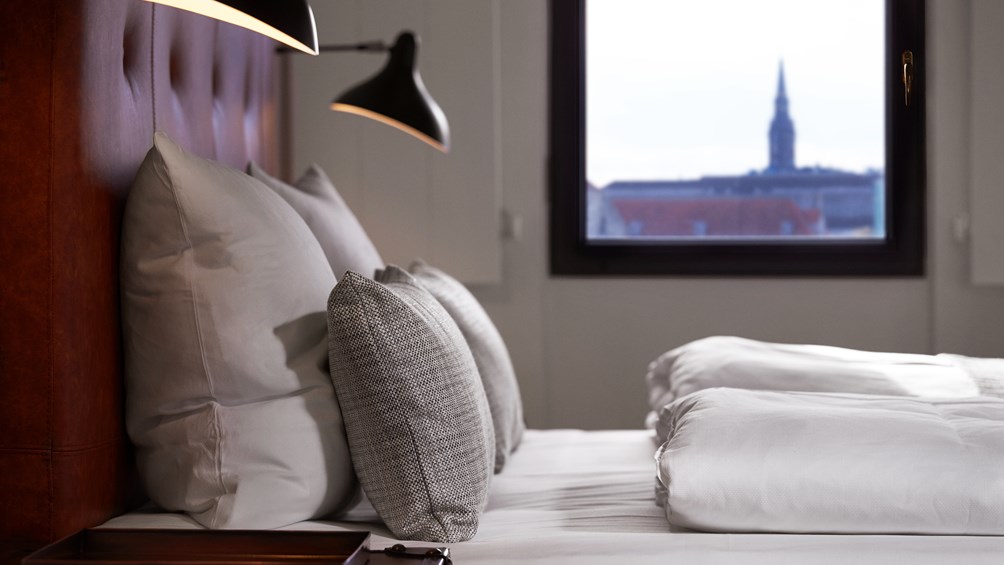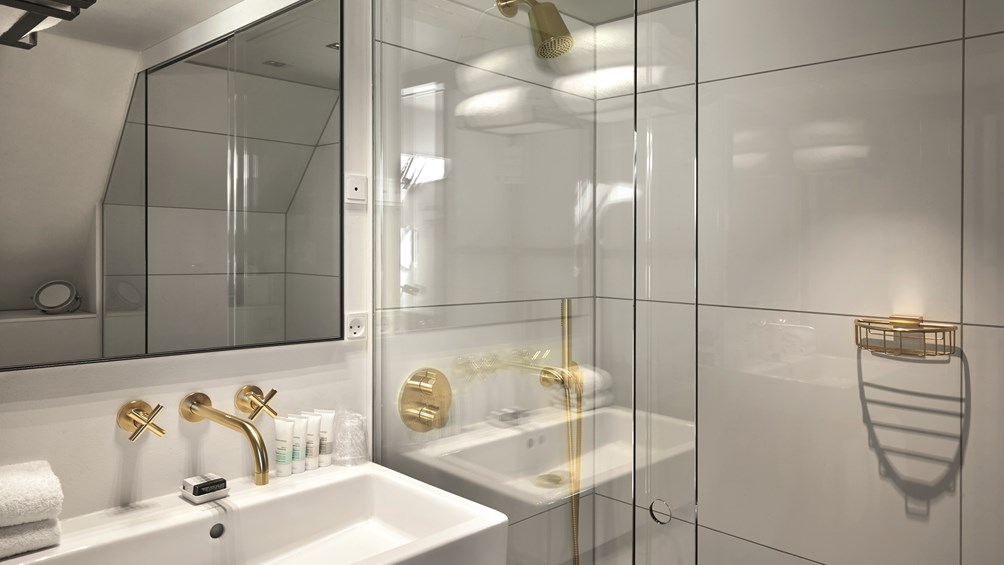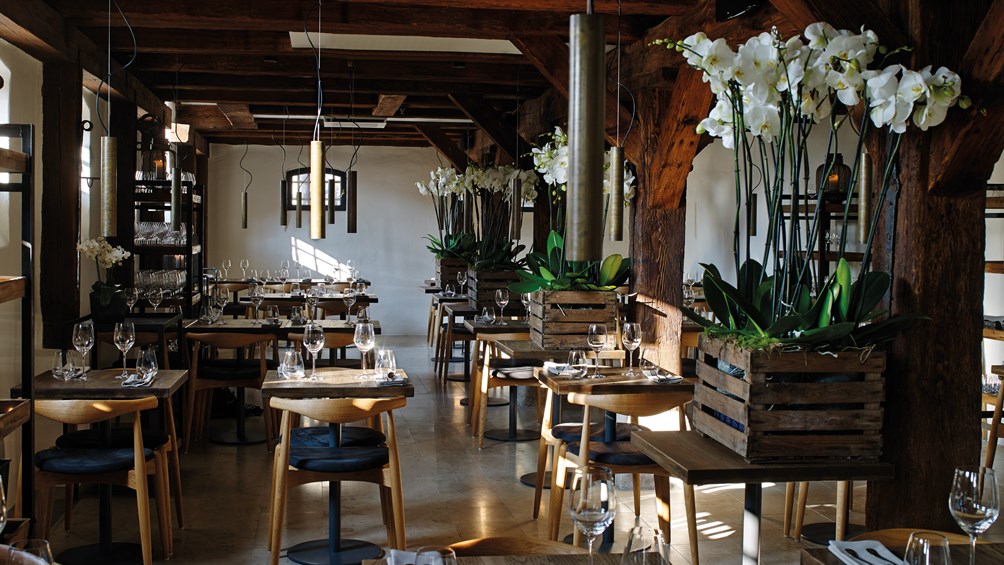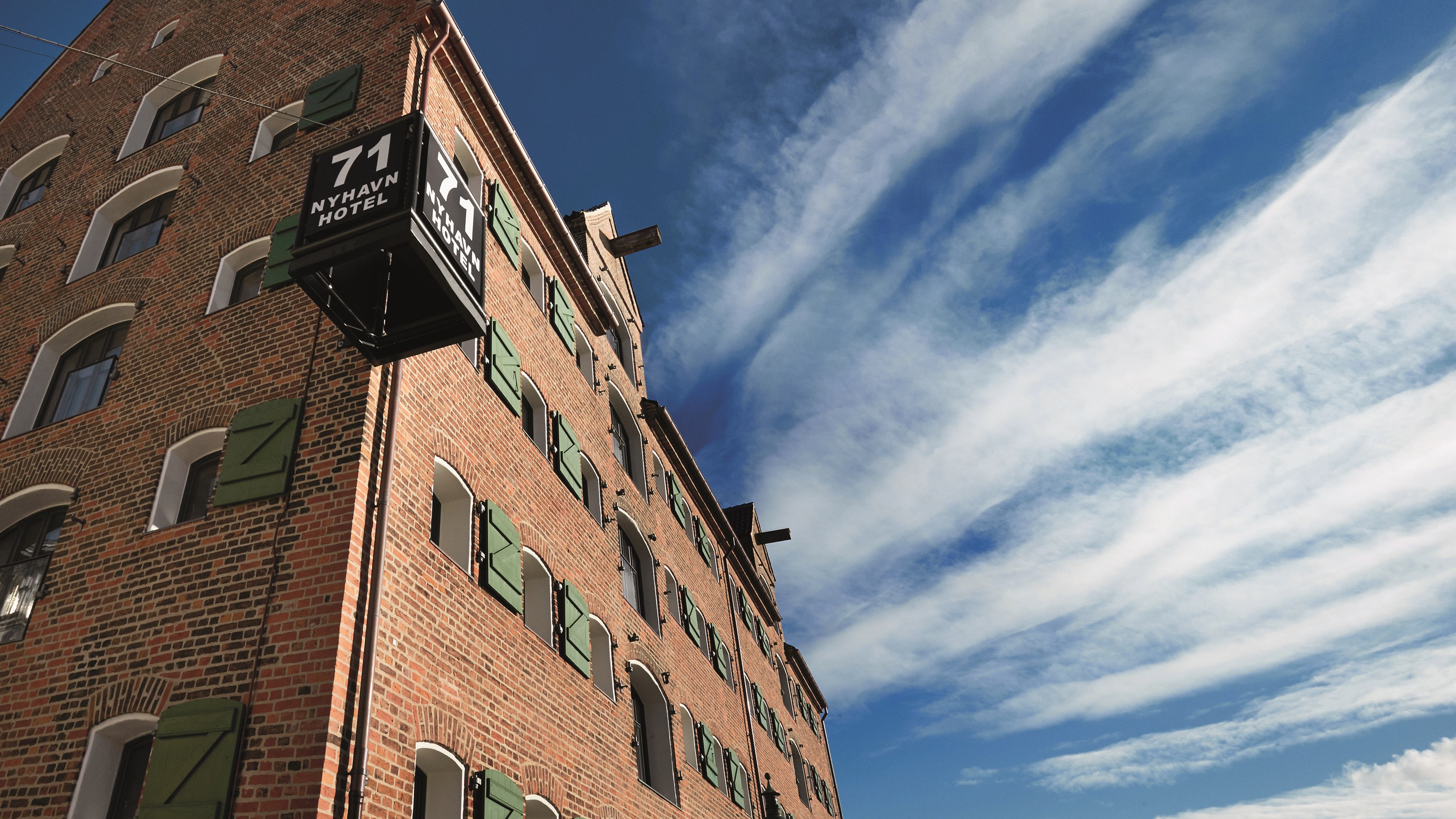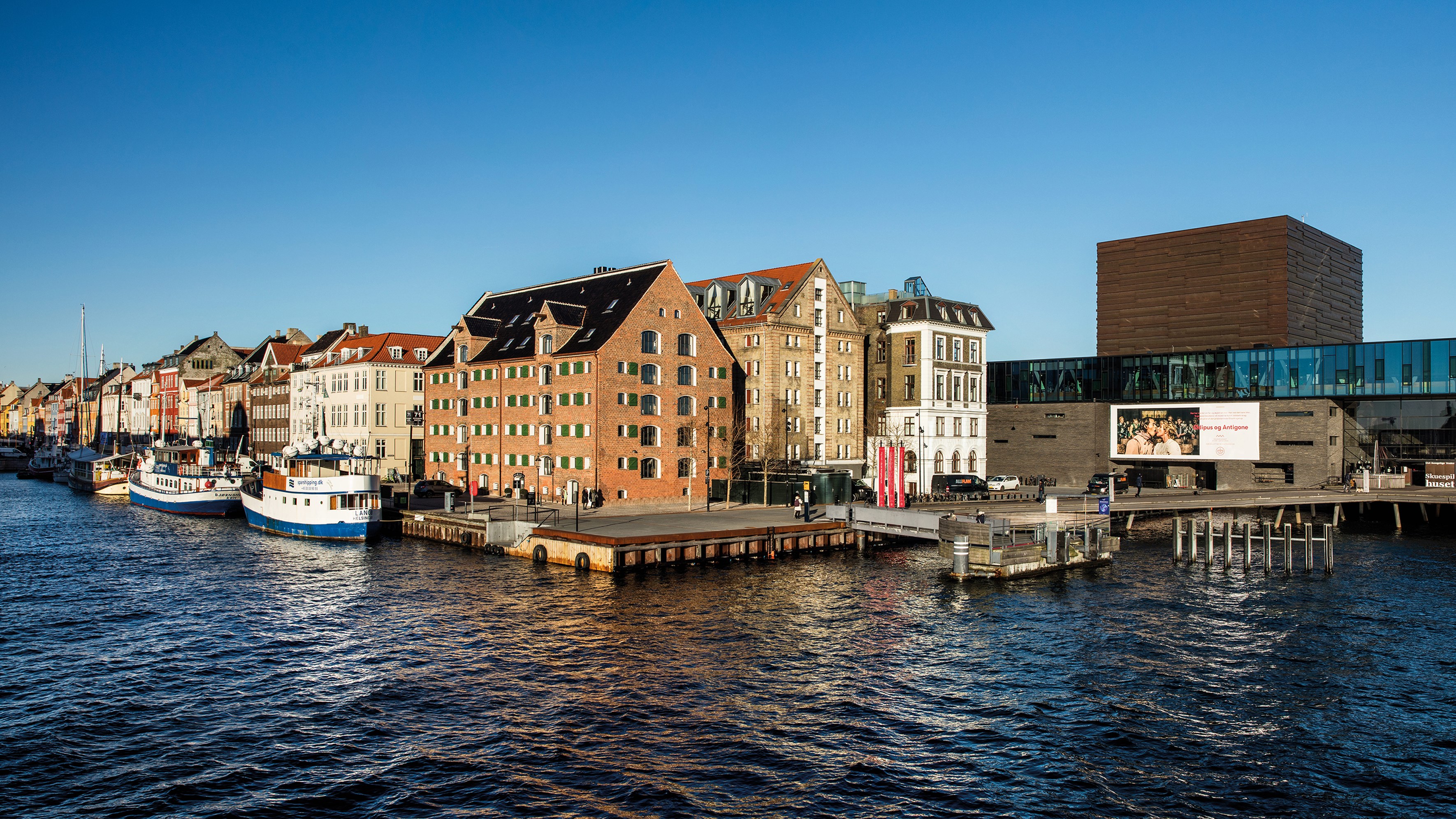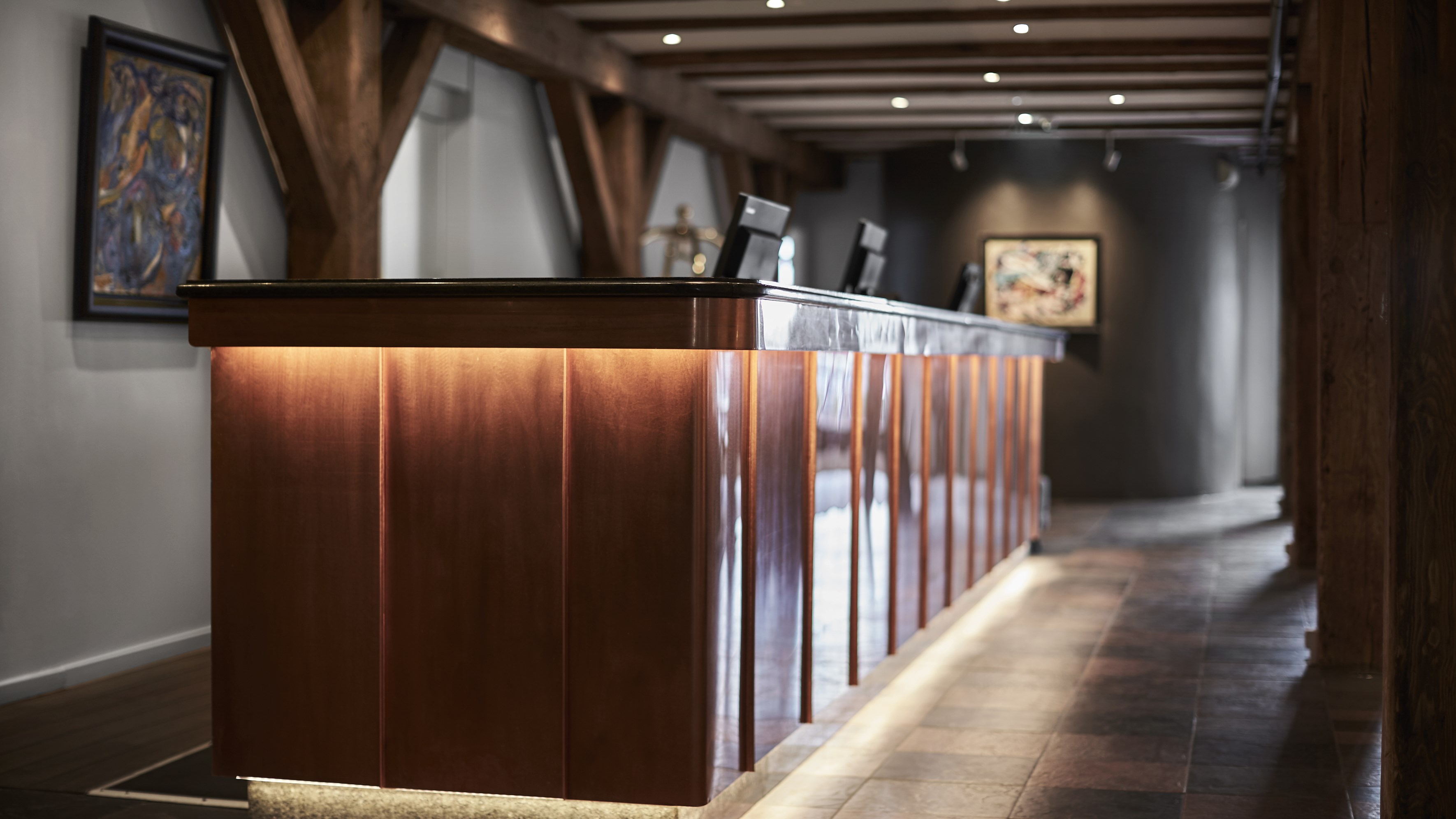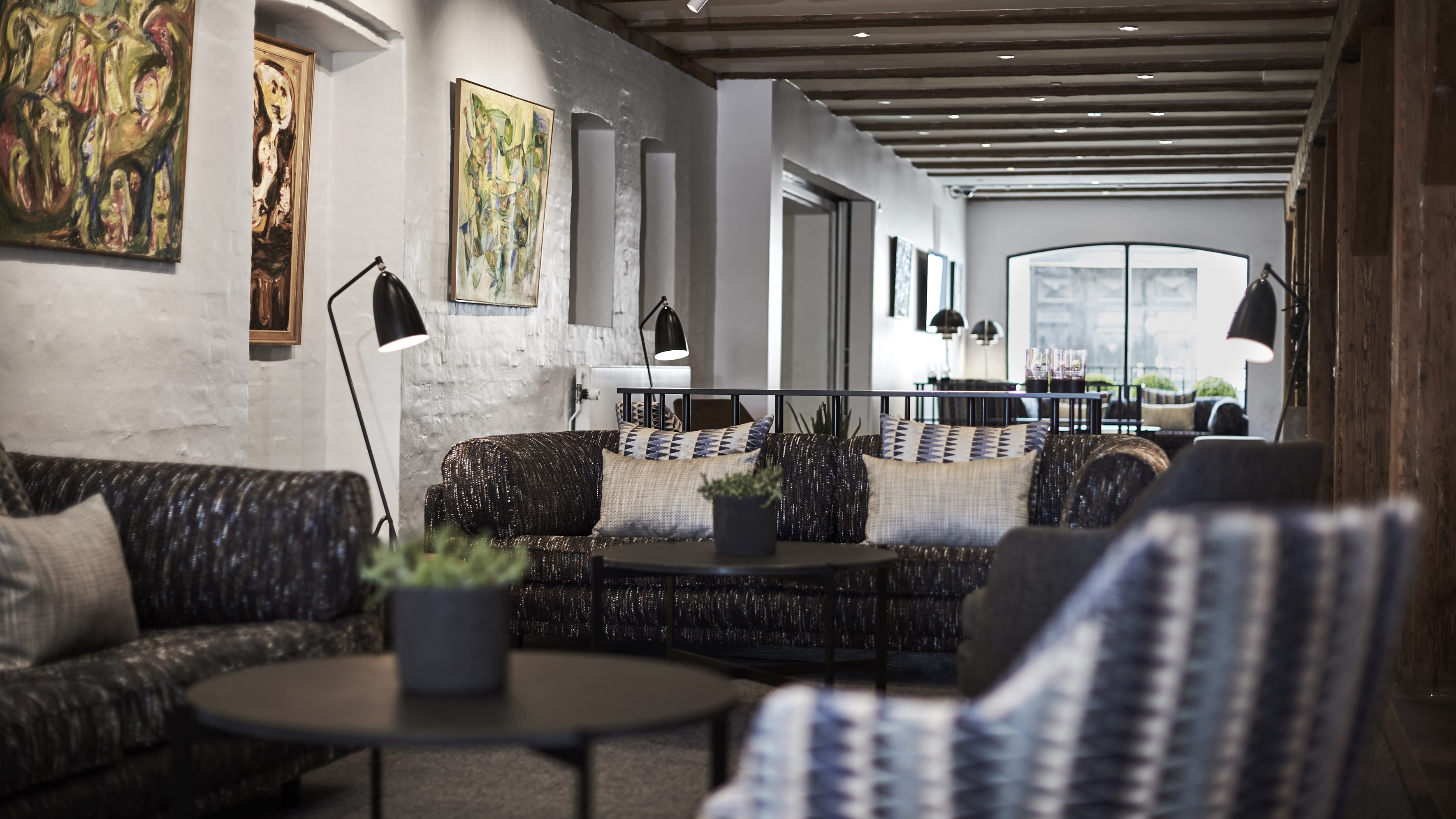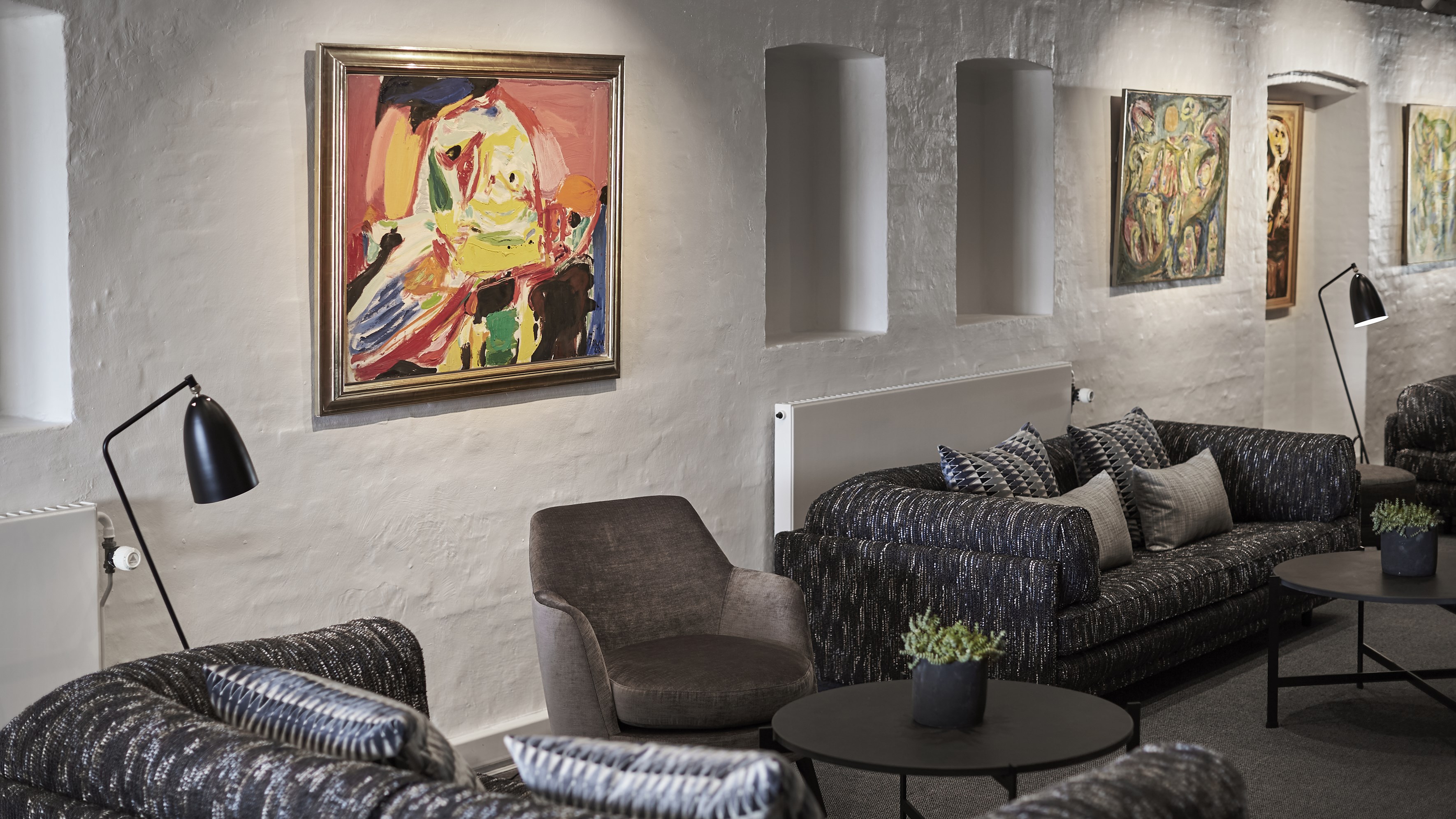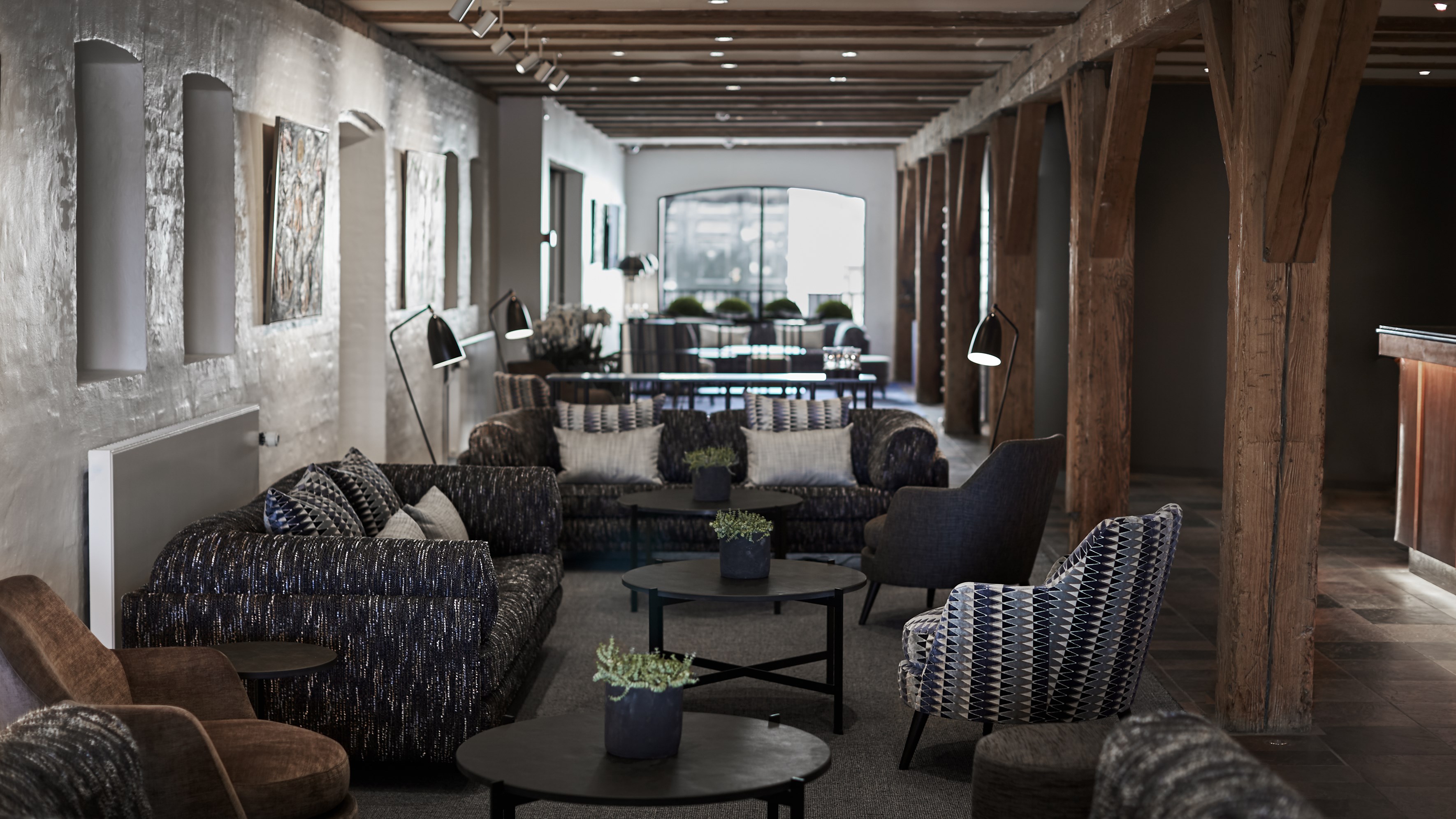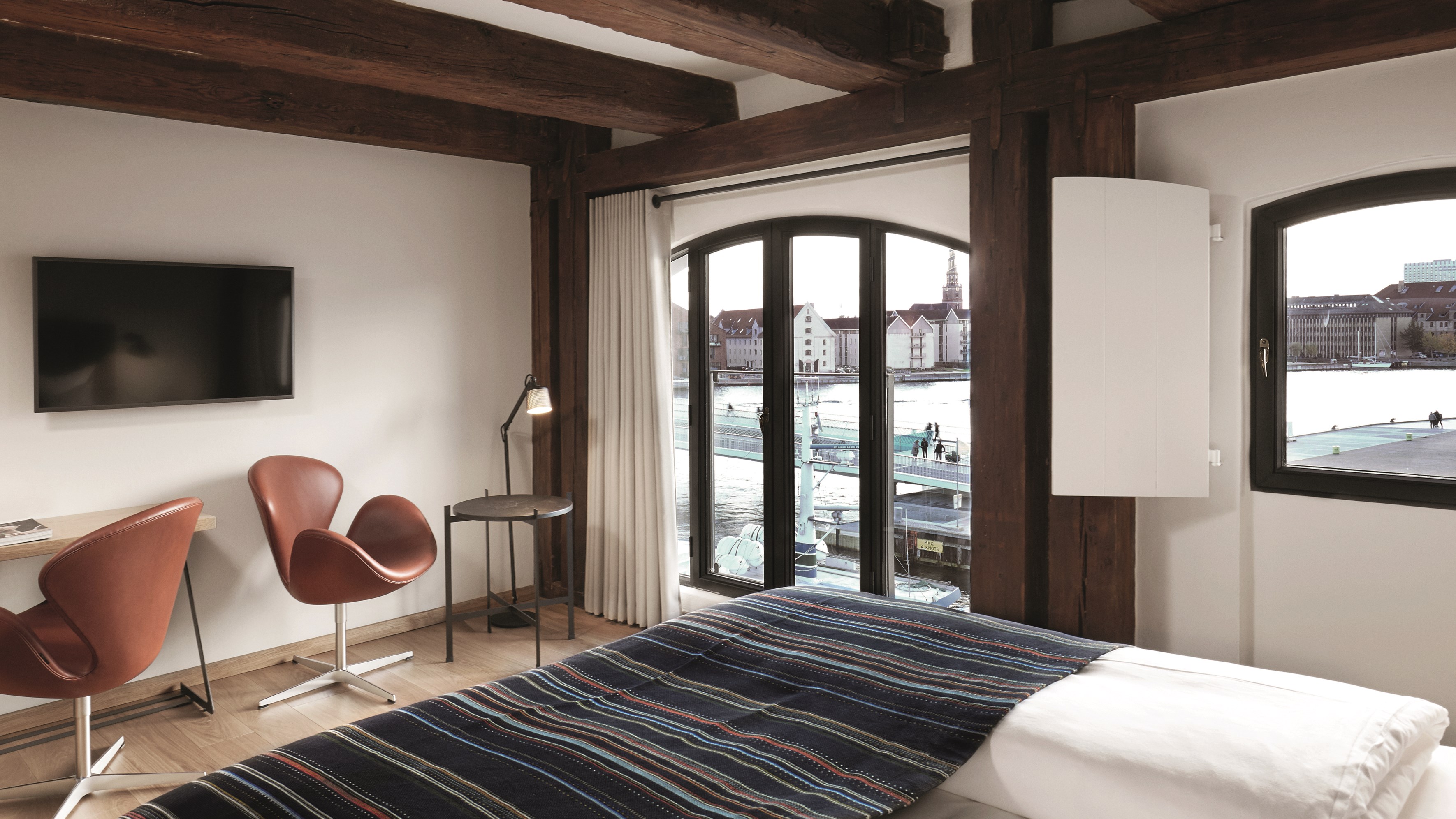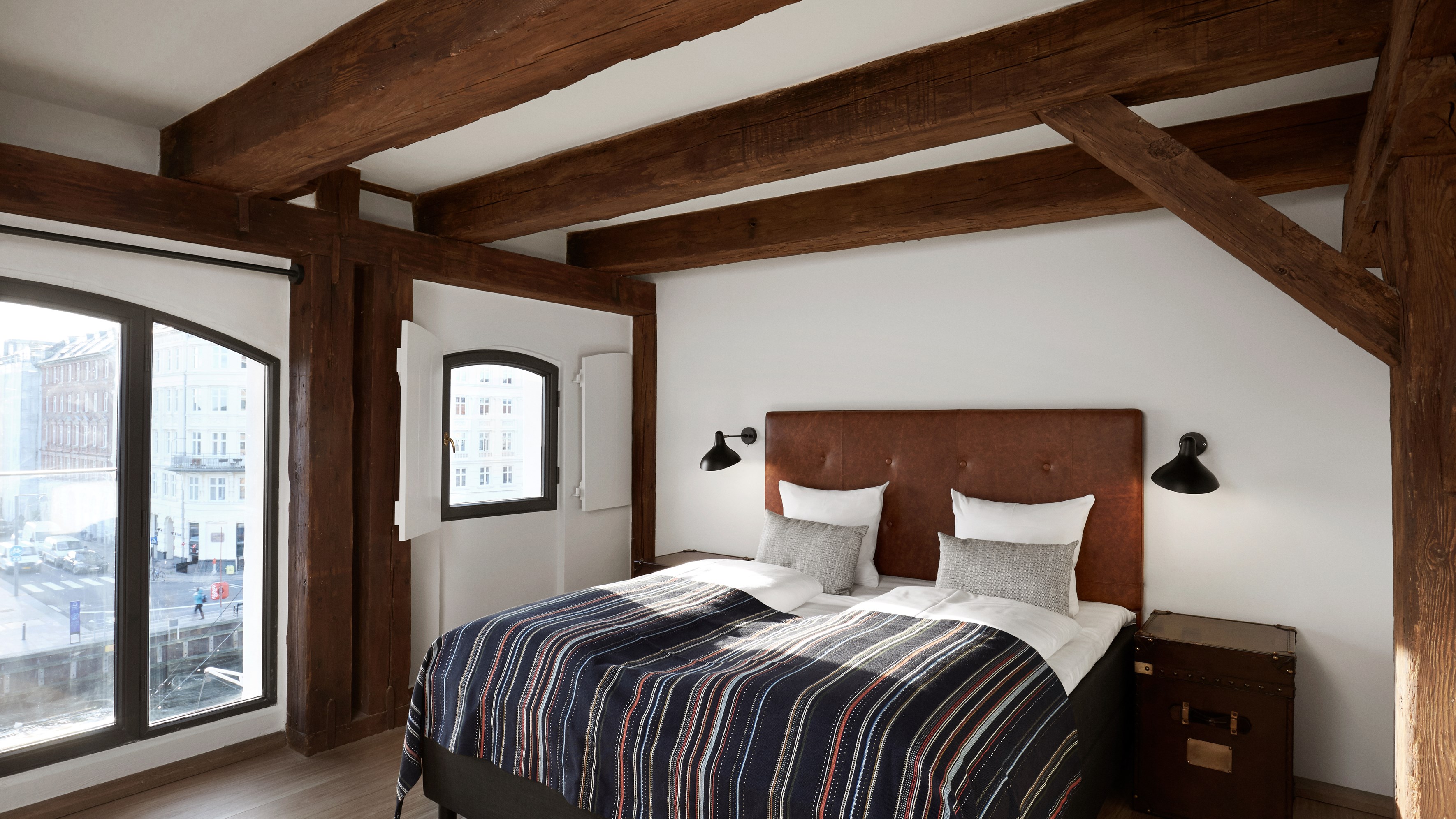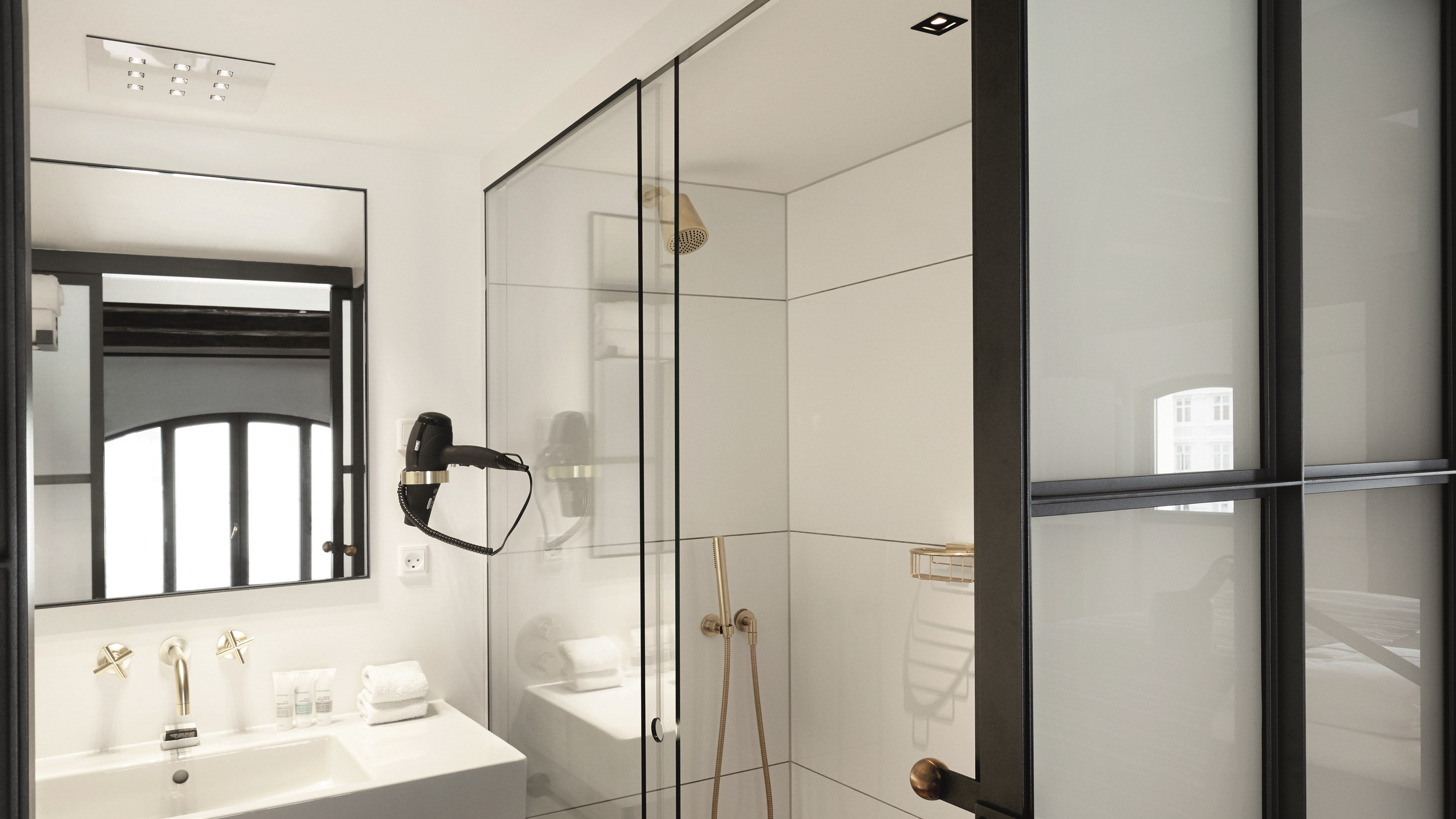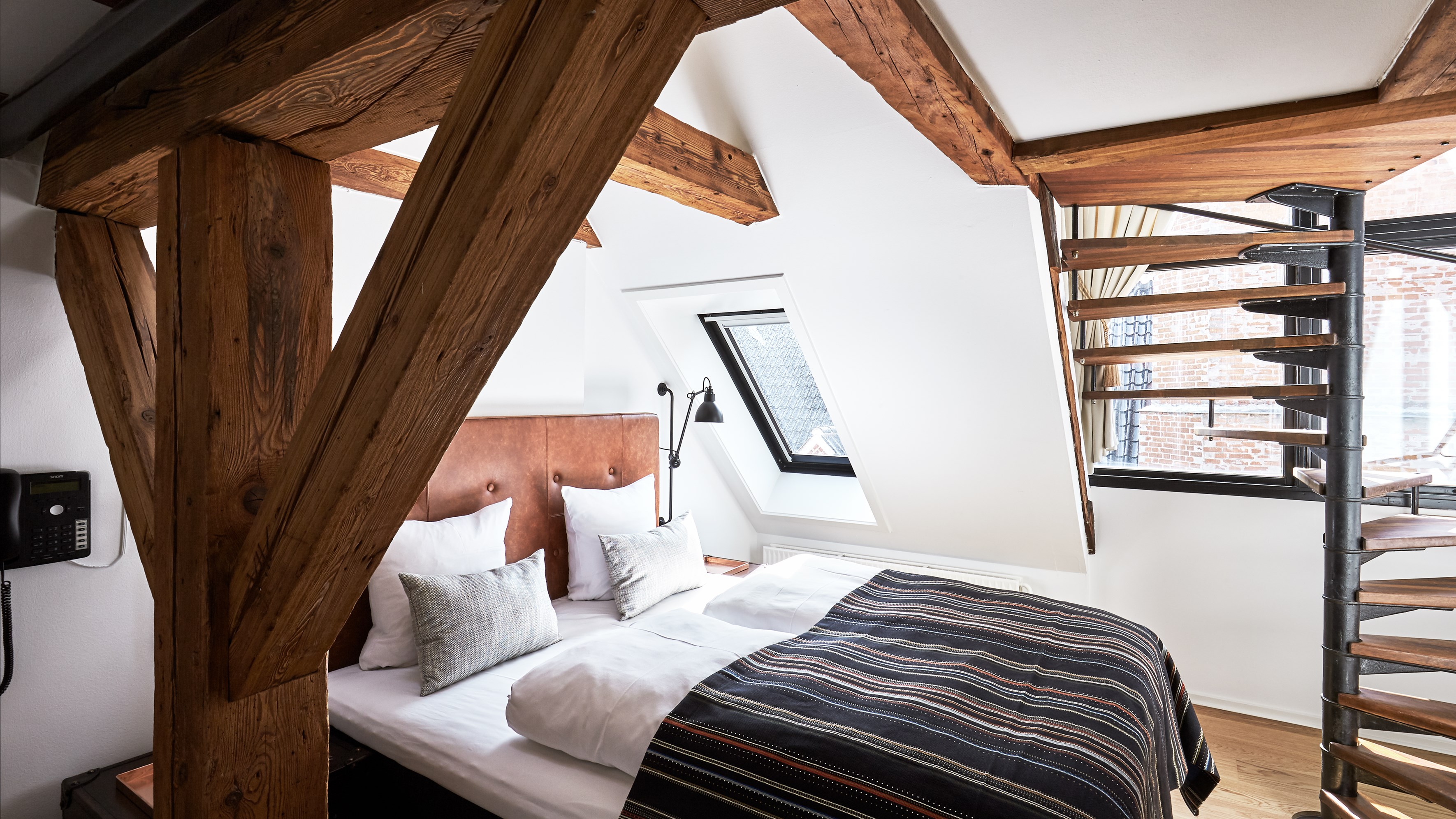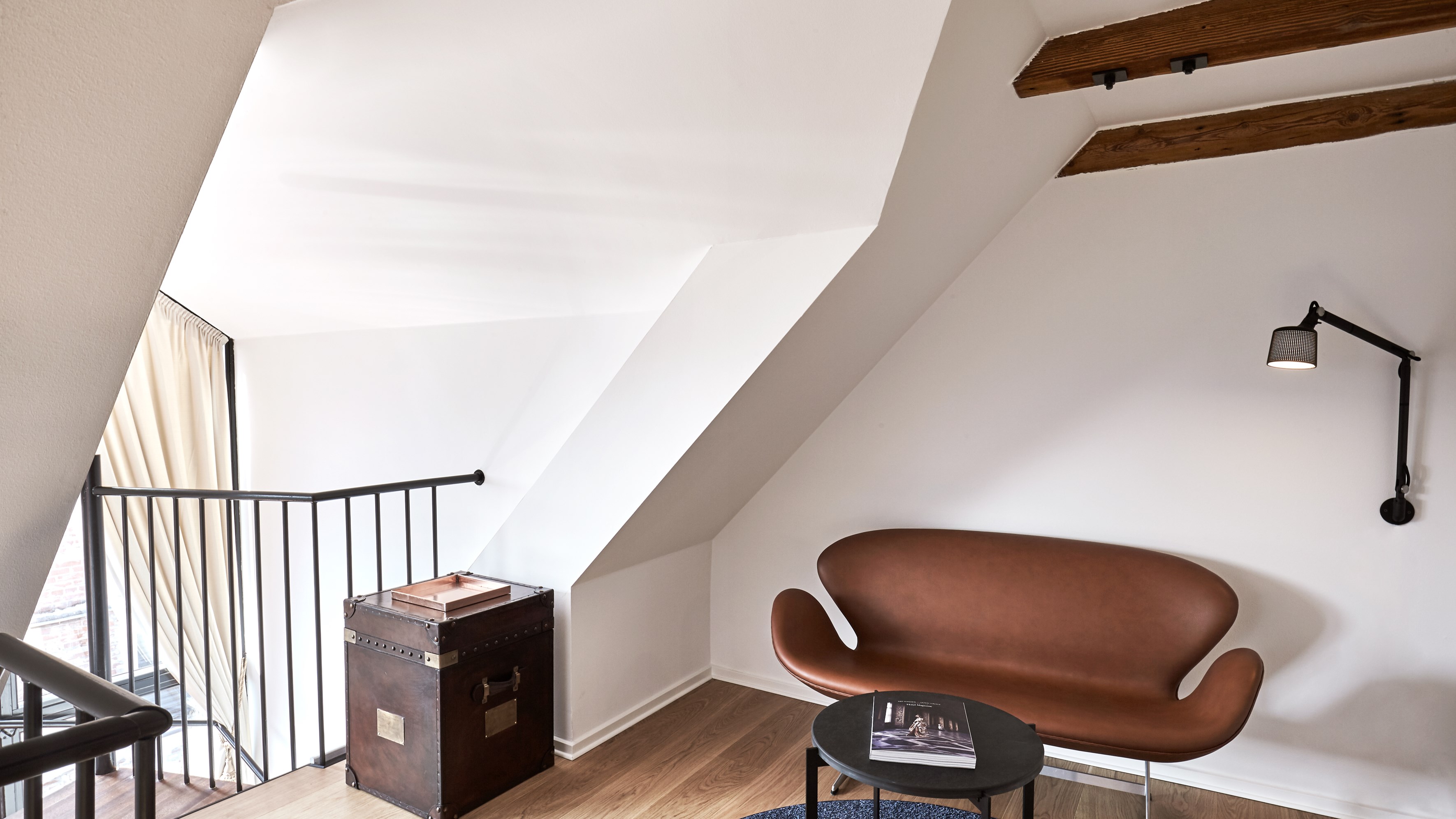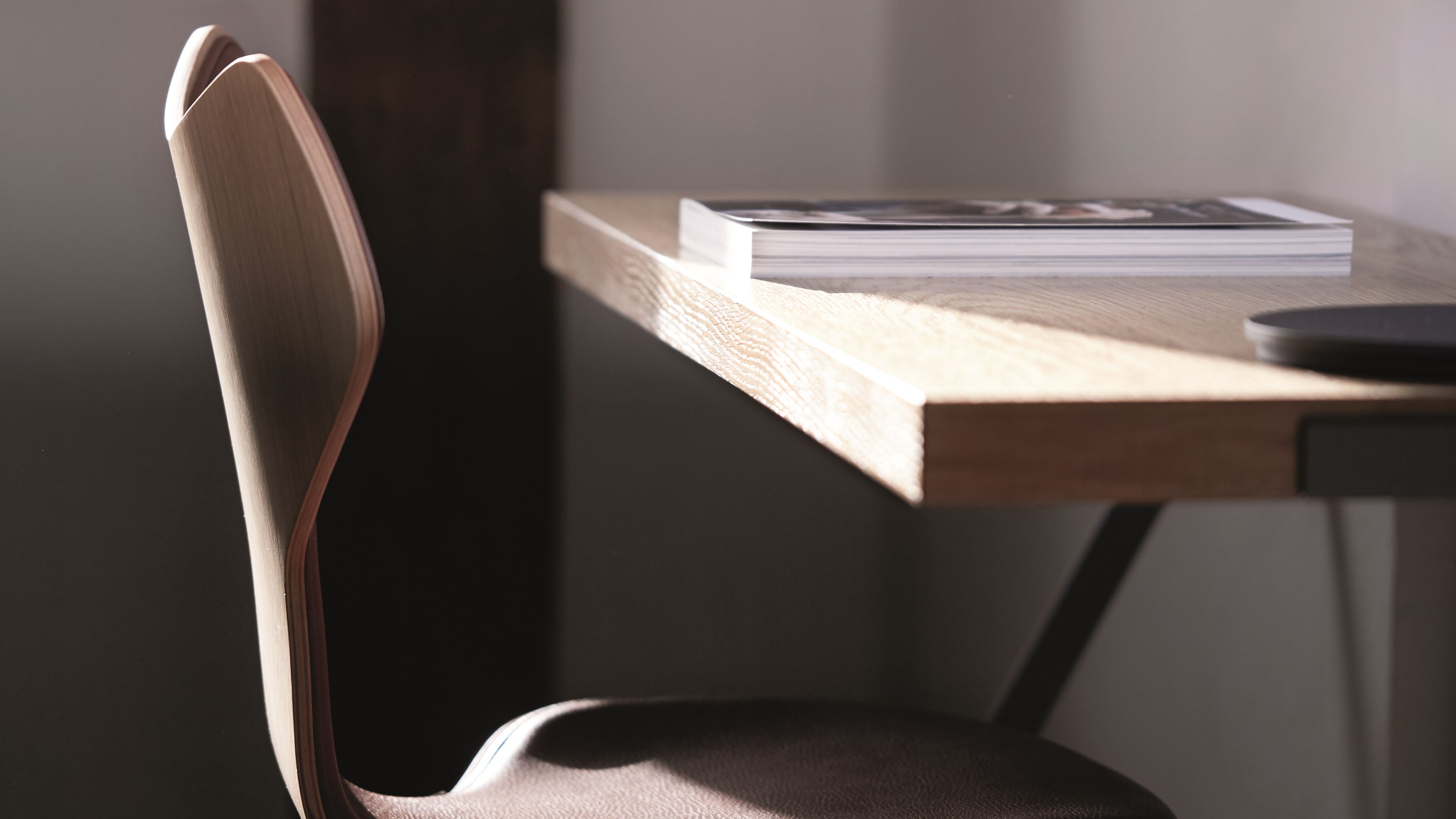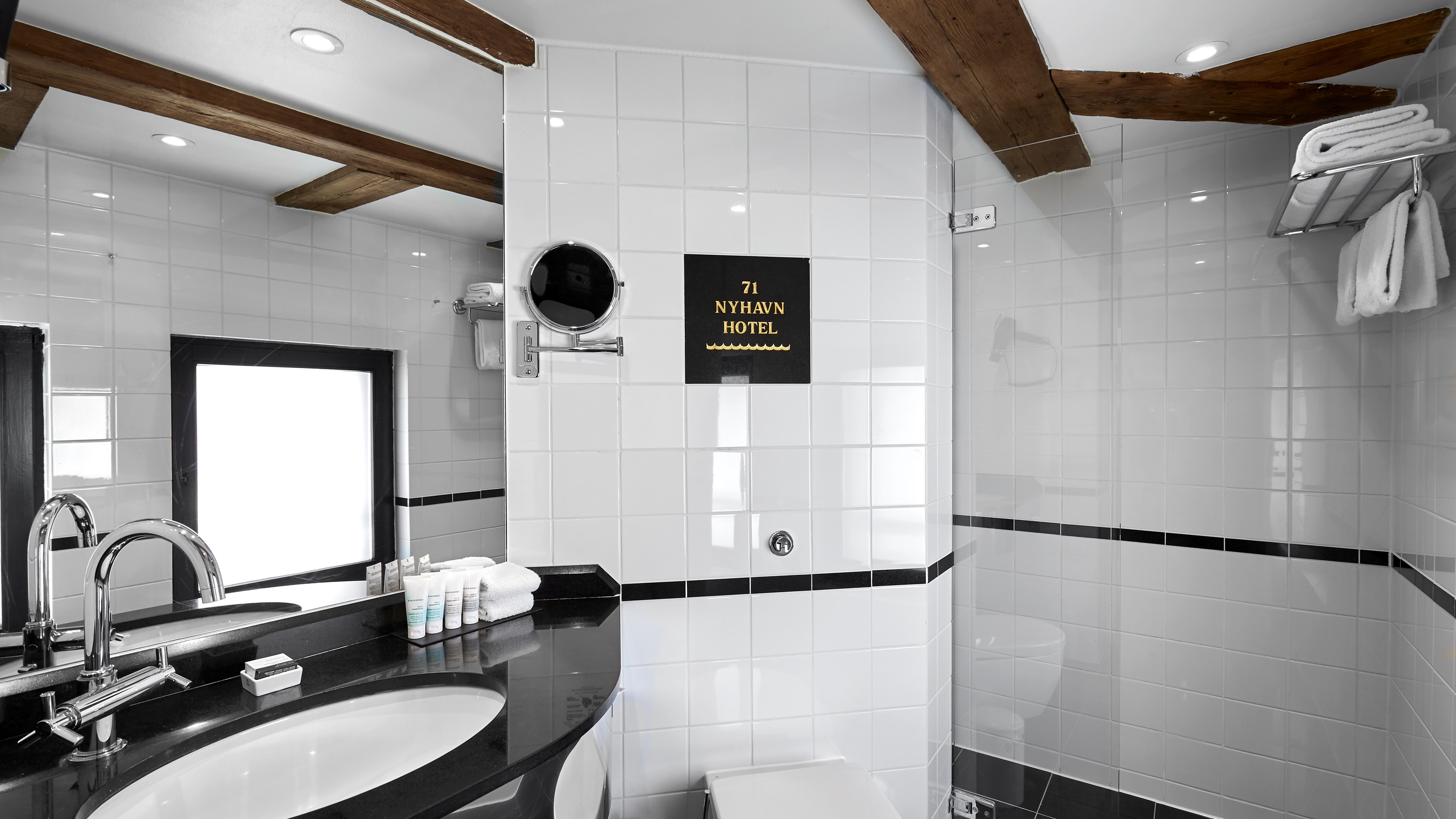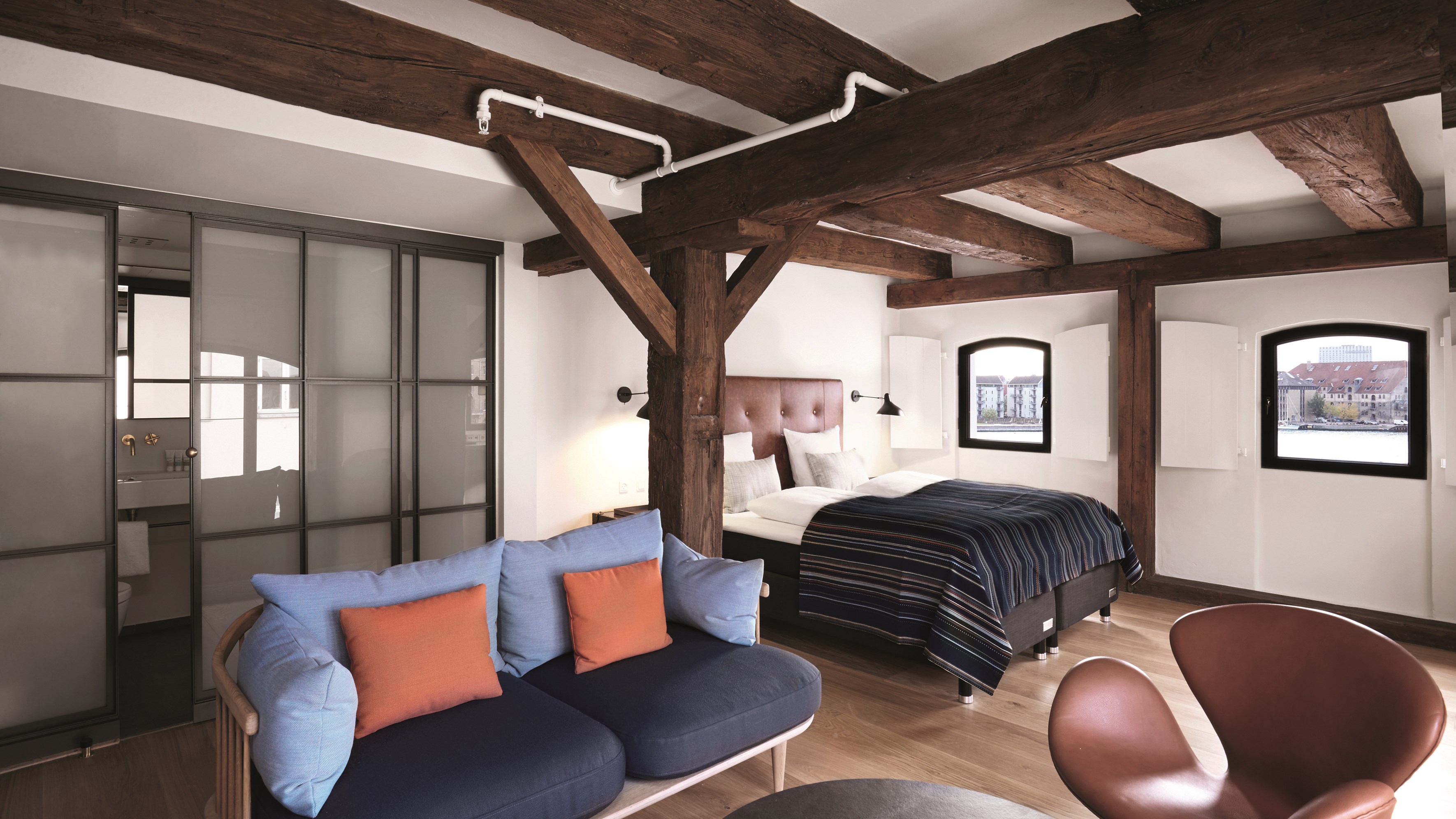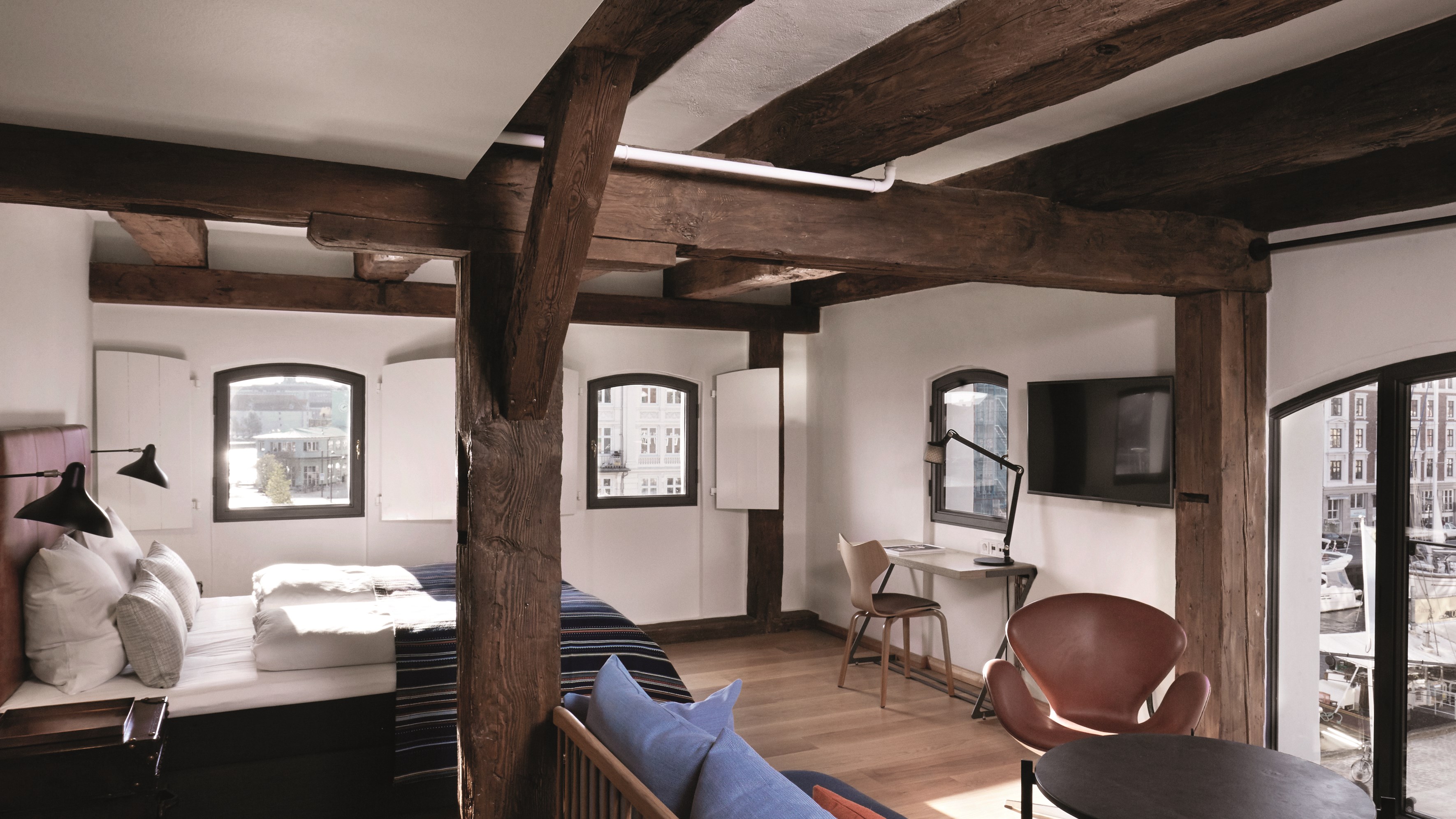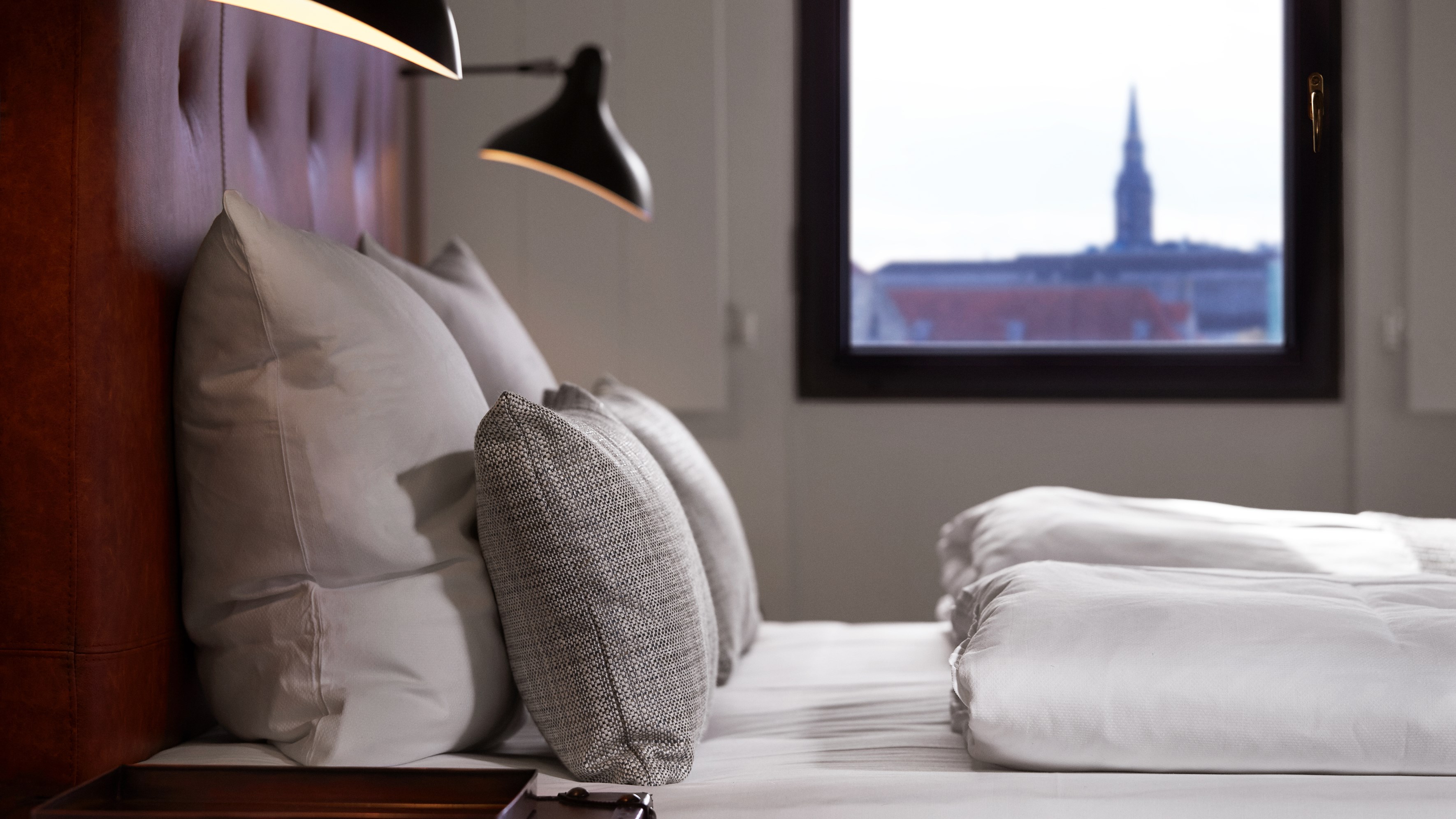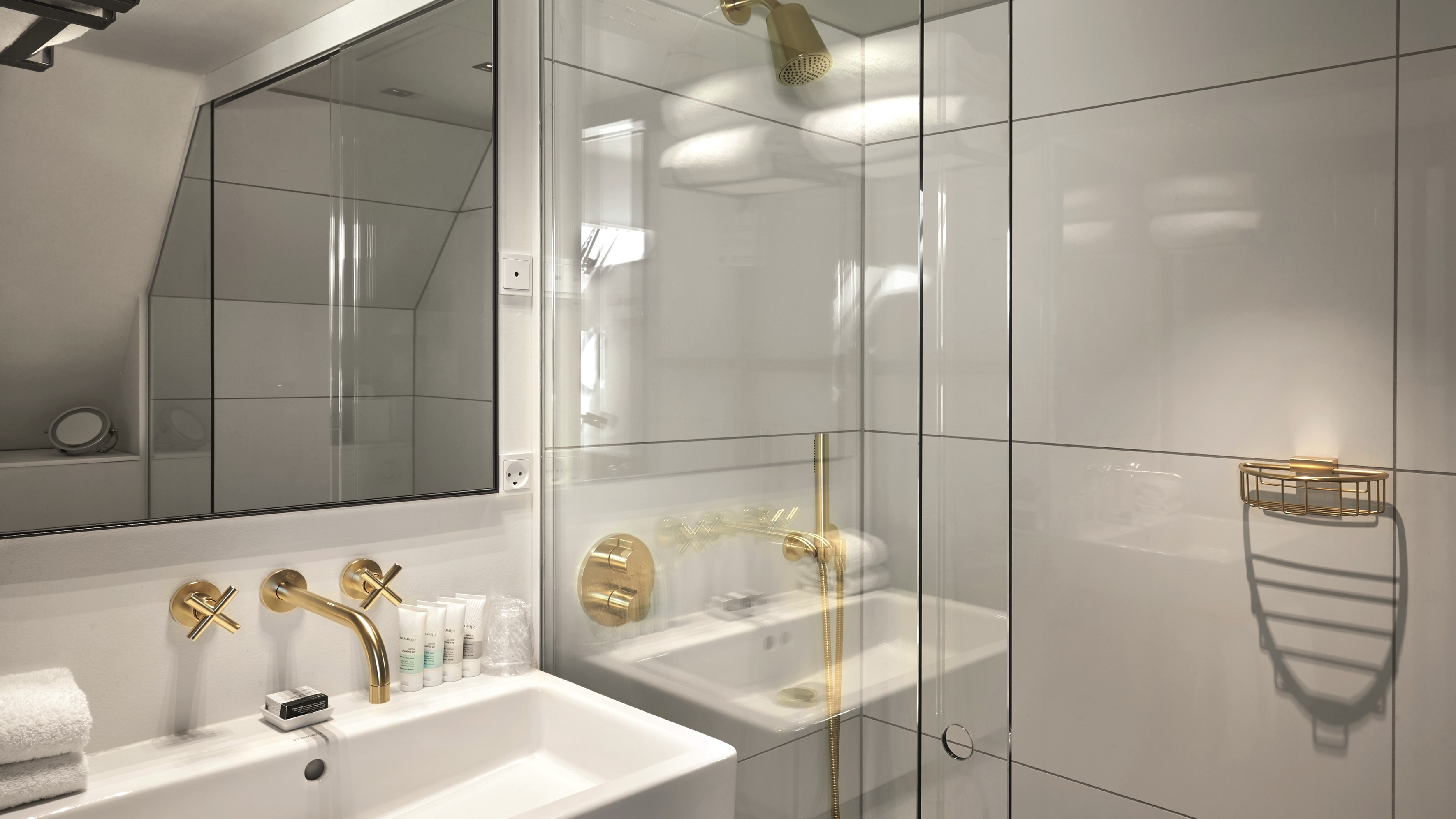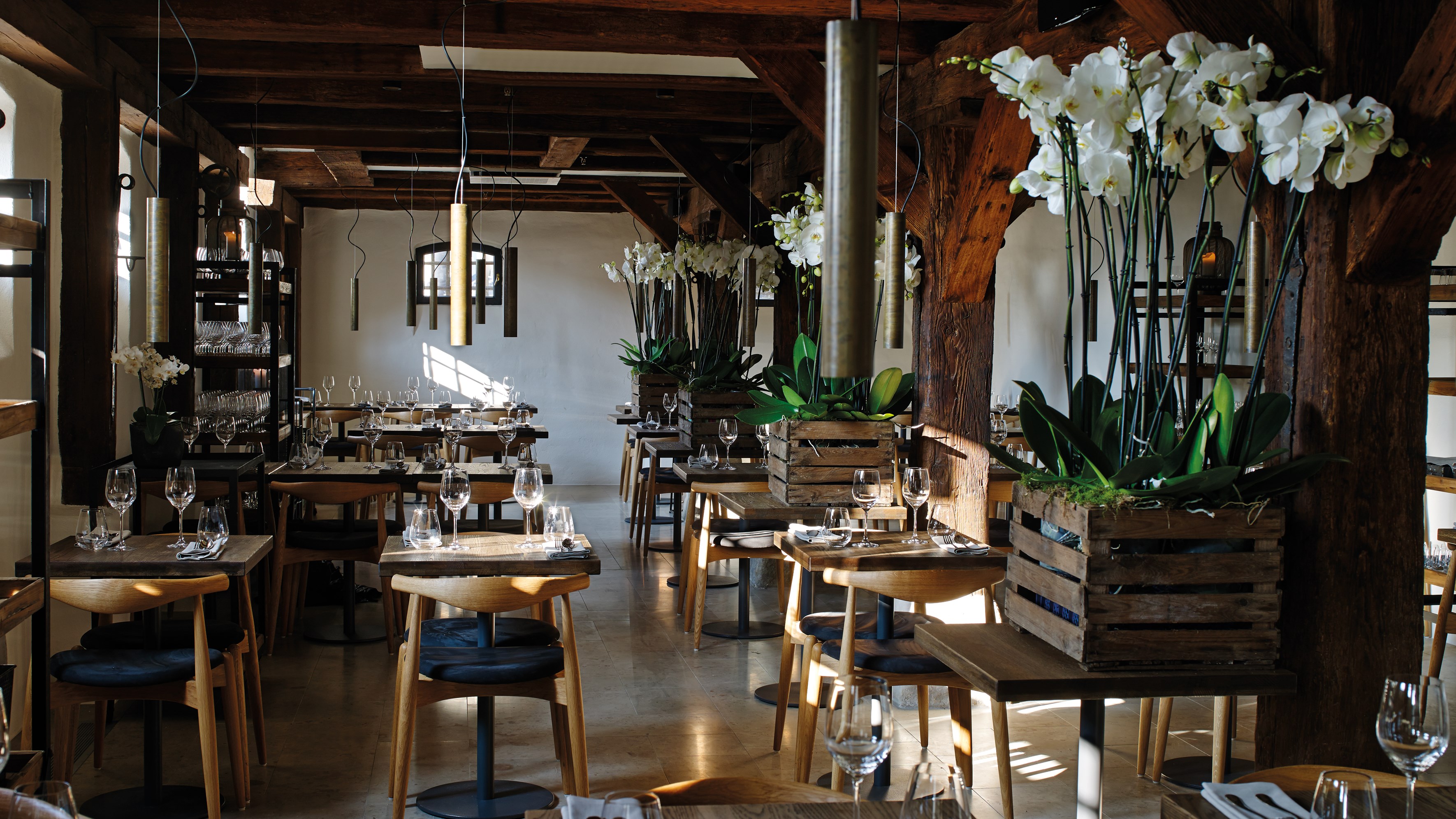 Get spoiled with special offers directly in your inbox
Sign up, if you do not want to miss out on special offers and information about events and competitions - not to forget about events close to Arp-Hansen Hotel Group's hotels.
Thank you for singing up.

Unfortunately, an error has occured. Try again later.
By signing up, you agree to receive marketing by e-mail from Arp-Hansen Hotel Group, including e-mails from the groups hotels, congress center and hostels, relevant information about stays, great offers, exciting competitions and about events taking place in the area of Arp-Hansen Hotel Groups hotels. You can always revoke your consent via an unsubscribe link in the inquiry. Additionally, you may at any time object to the processing of your personal data for the purpose of direct marketing. Furthermore, I have read and accepted Arp-Hansen Hotel Groups personal data policy. Please note that it is only possible to receive our newsletter in Danish.
Corporate agreement
Do you want a customized corporate agreement that makes the travel days and practical work easier for you and your employees?
Read more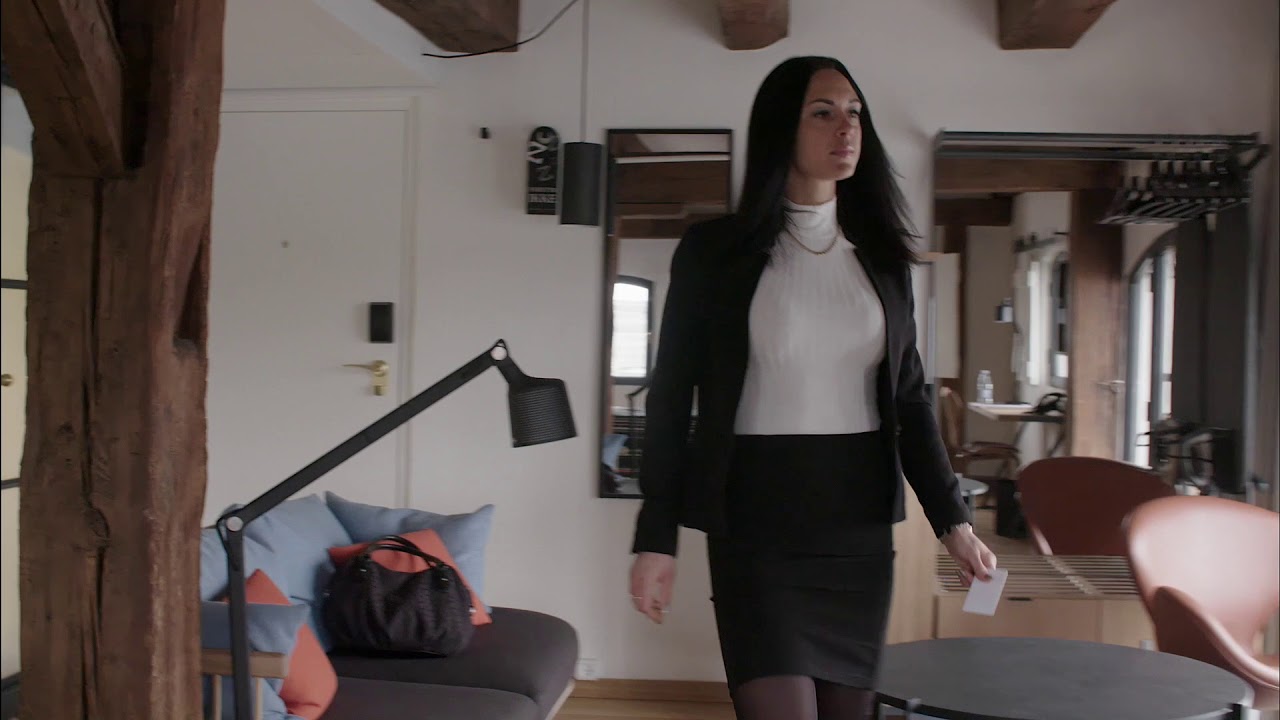 Discover what you can look forward to behind our historical hotel walls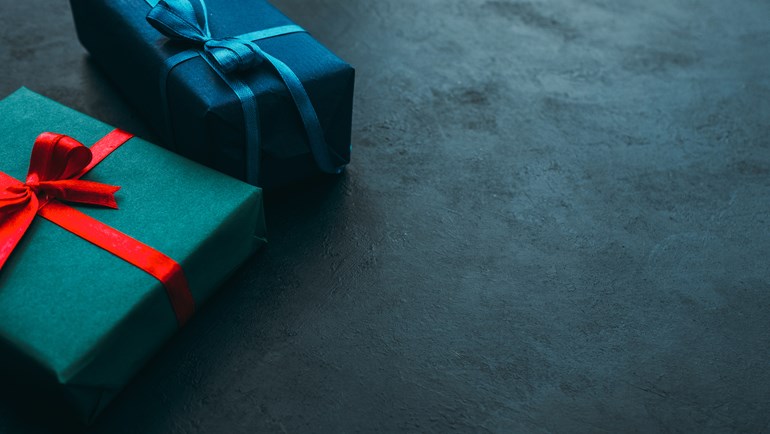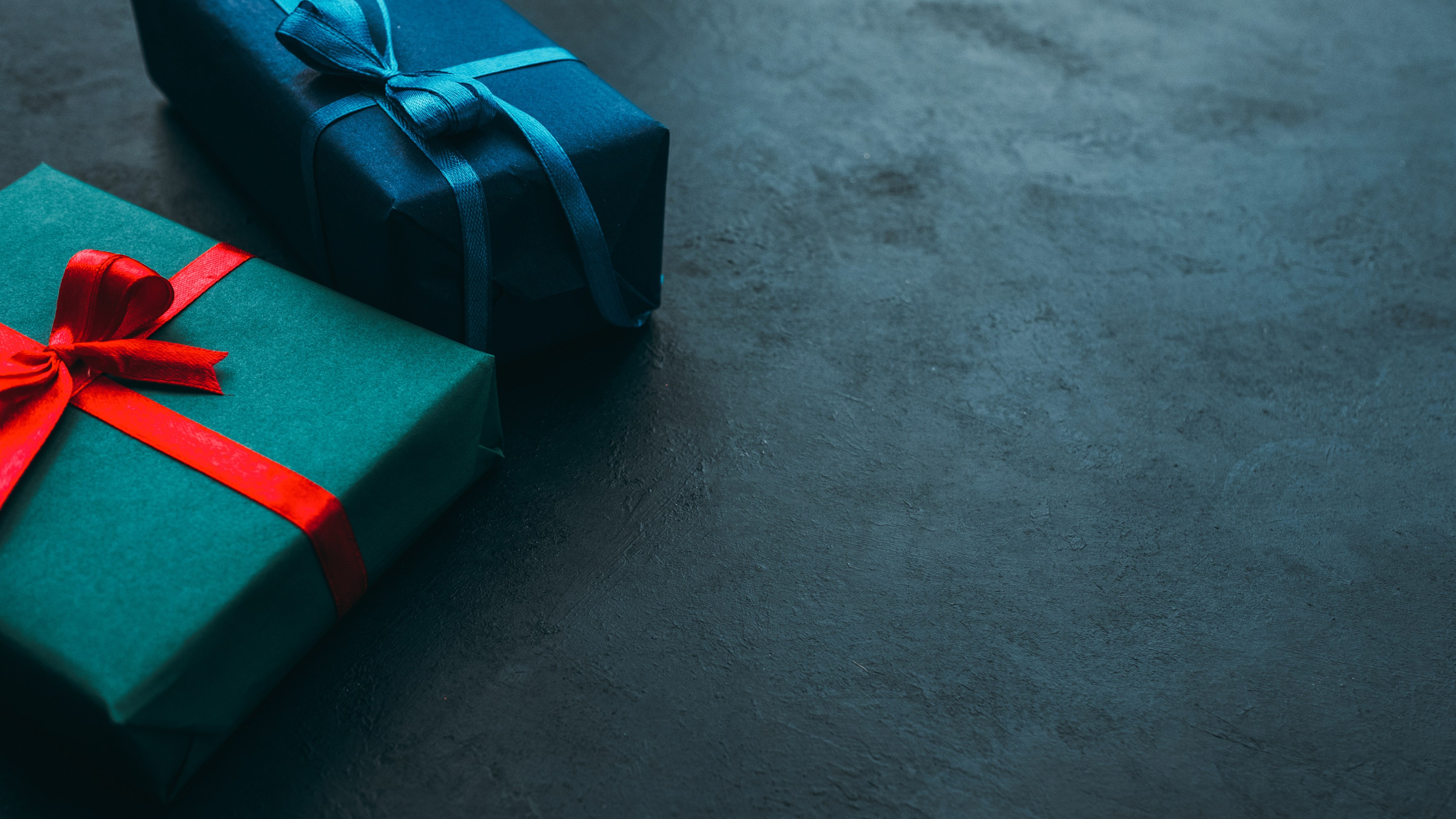 Gift card for a hotel stay
Give a spectacular gift card to someone who deserves it. Possibility of tax exemption in regard to company gifts with an amount limit of DKK 1,200!
Buy a gift card here
From warehouse to hotel - History of Nyhavn
King Christian IV founded Nyhavn in order to control the flourishing trade that Copenhagen experienced in the 1600s. The harbor was completed in 1673 and was named "Gyldenløves Kanal", but the people of Copenhagen called it Nyhavn, and over time it became the official name.
Trading in Nyhavn
Denmark faced a time of great prosperity as the center of Scandinavia's trade and Nyhavn played a major role as an unloading point for ships from all over the world. These trade opportunities also led to a conflict with Britain in the early 1800s. They wanted all trade with Napoleon stopped, but Denmark wished to remain neutral in fear of losing their income. This led to an attack in 1807, and Denmark went bankrupt as a result of the Napoleonic Wars.
Nyhavn Changes
After Denmark's economic crisis the traffic in Nyhavn was significantly reduced. The daily life of Nyhavn changed, and hotels and hostels appeared in the cityscape. Many historical personalities have spent the night in Nyhavn, but the location was greatly influenced by sailor life. This meant that up to 1960, Nyhavn was a tough environment with a lot of crime.
The history of the warehouse
Merchant Ole Bernt and Captain Just Ludvigsen started construction of the warehouse, which was completed in 1805. Both men managed to accumulate great fortunes on their businesses and activities in the Baltic Sea. Grandson Ole Bernt Suhr, took control of the family business, and Nyhavn 71 remained in their ownership until 1970 when it was sold to Alf Arp-Hansen. He saw the opportunity to transform the beautiful warehouse into a hotel, and in 1971 he opened the doors for the first guests.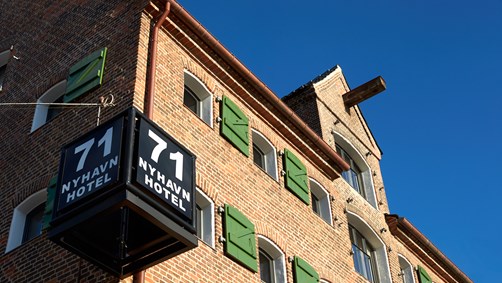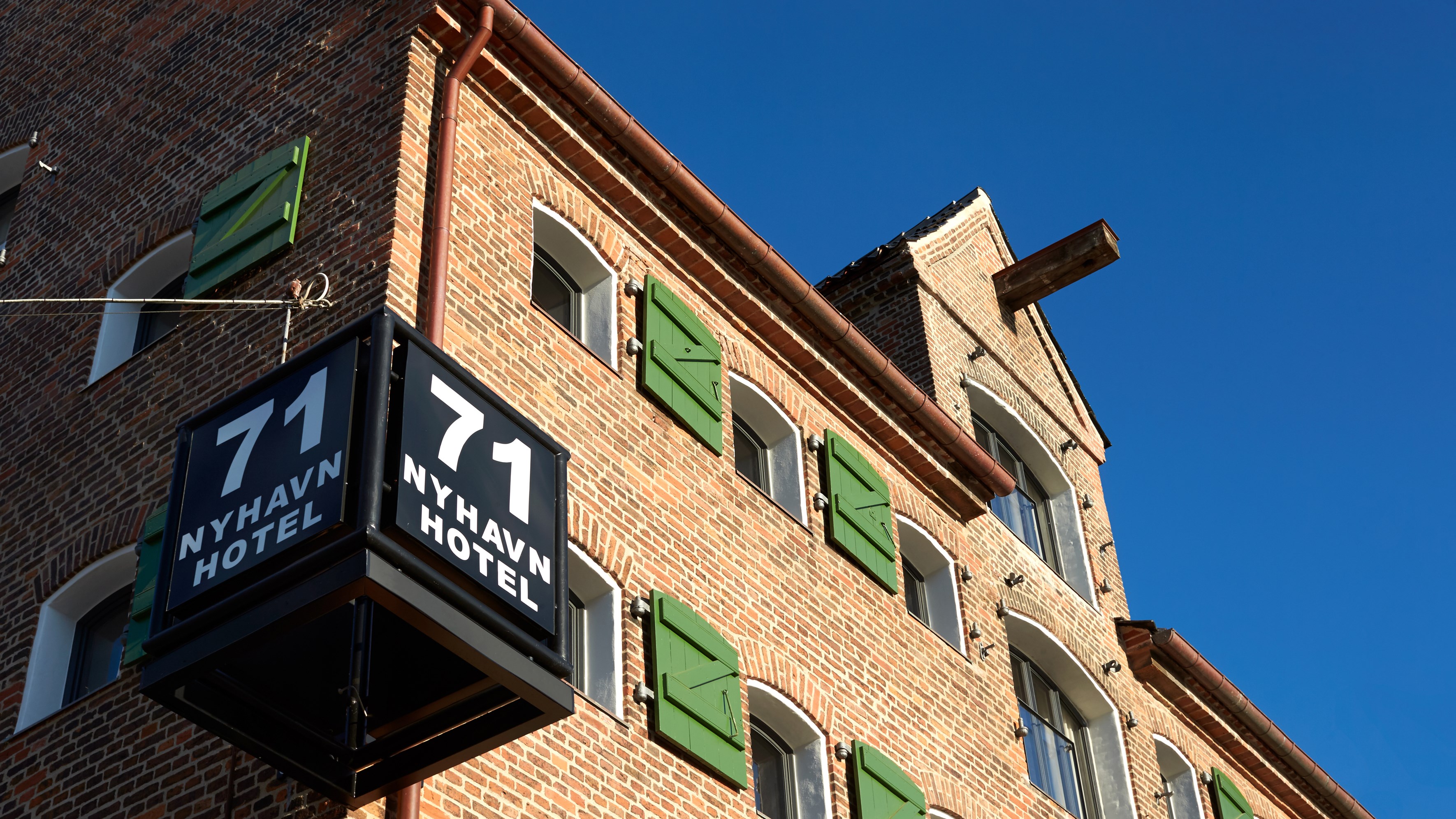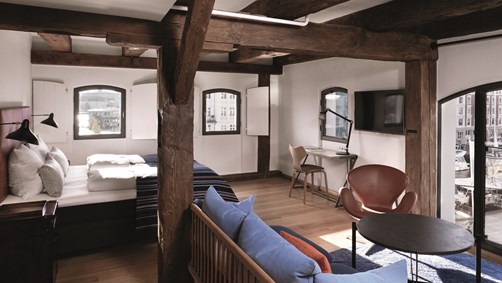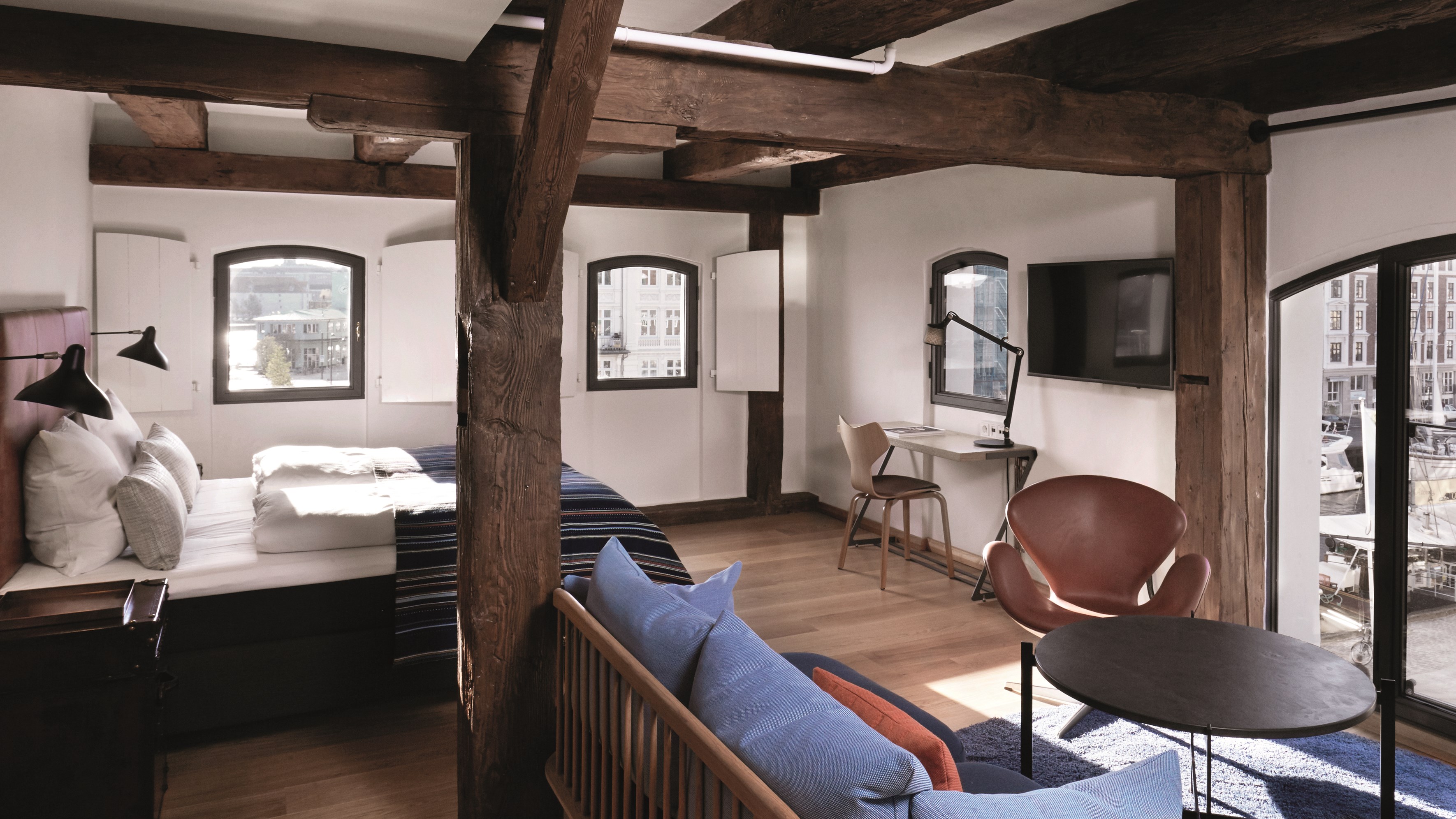 Nyhavn and its art
The art collection of the hotel is based on the European avant-garde movement COBRA, which was formed in 1948 in Paris. 6 artists proclaimed to distance themselves from the manifesto, that contemporary surrealists had agreed on, so they signed the COBRA-declaration. Christian Dotremont, Joseph Noiret, Asger Jorn, Karel Appel, Constant and Corneille signed the declaration.
The COBRA movement has played a significant role in modern art, but in recent times, new Danish artists have also created unique works. Some of their work found its way to 71 Nyhavn Hotel and can be seen in the hotel restaurant and lobby.
Asger Jorn
Asger Jorn is one of the greatest Danish artists of all time. He has achieved huge international fame, especially as a sculpture-artist. He was a member of the art groups Helhesten , COBRA and the Situationist International . On 71 Nyhavn Hotel you can see Jorn's well-known paintings, "Marche Orange" and "Compositio".
Karel Appel
The Dutch painter and visual artist Karel Appel has made a great international impression. Karel Appel is best known for his work at the Stedelijk Museum in Amsterdam. At the hotel you can experience the painting "Figure Composition", and another two paintings, both titled "Composition".
Carl-Henning Pedersen
The charismatic Danish painter achieved great international success with his art.
Carl -Henning Pedersen was seen as a fairytale-painter with his enchanting style of painting. At 71 Nyhavn the painting "Dialogue " from 1982 can be seen.
Ejler Bille
Ejler Bille was one of the most prominent Danish art personalities in the 19th century. Kandinsky and Miró particularly inspired him, as seen in his work. The work " Composition" from 1950 hangs in the foyer.
Jens Jørgen Thorsen
The multi-artist Jens Jørgen Thorsen , one of the greatest artists of recent times. He was a provocateur, and he was in every way an artist who drew a lot of attention. In the restaurant his painting " Second Day in Paradise " can be seen.
Bjørn Bjørnholt
Elegant shapes and a distinctive color palette that immediately catch the eye. That is how most people know the self-taught Danish artist Bjørn Bjørnholt. Both the lobby and the hotel's restaurant, adorn several of Bear Bjørnholts painting the walls.
Alf Arp-Hansen
A unique collection of artwork painted by the founder and former owner of the hotel, also appears at 71 Nyhavn. Alf Arp- Hansen, who for four decades developed his skills as both a master builder and artist. He made six paintings specifically for the hotel, and these can be experienced up close.