The best Christmas markets in Copenhagen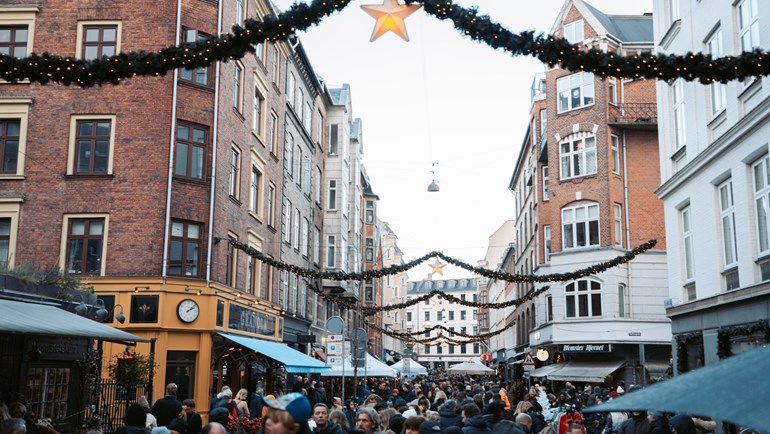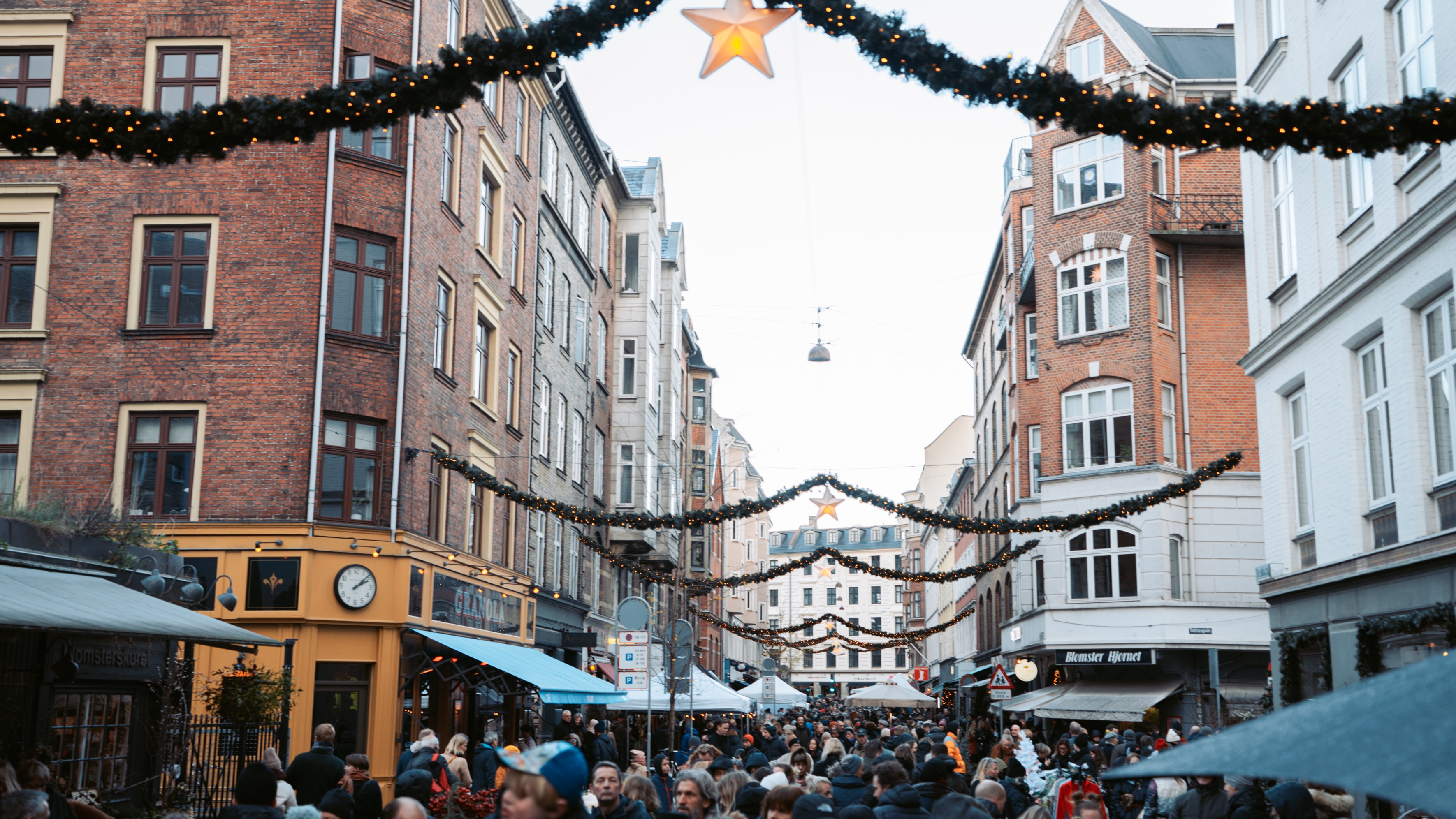 Christmas is a time for cosiness and traditions. This year is no exception, and in Copenhagen, there are many cosy Christmas markets.
On this page, we guide you through the best Christmas markets in Copenhagen so that you can enjoy the Christmas atmosphere.
In our guide, you can read about the Christmas markets:
In the inner city of Copenhagen
In Vesterbro
In Frederiksberg
In Østerbro
In Amager
Christmas markets in the city centre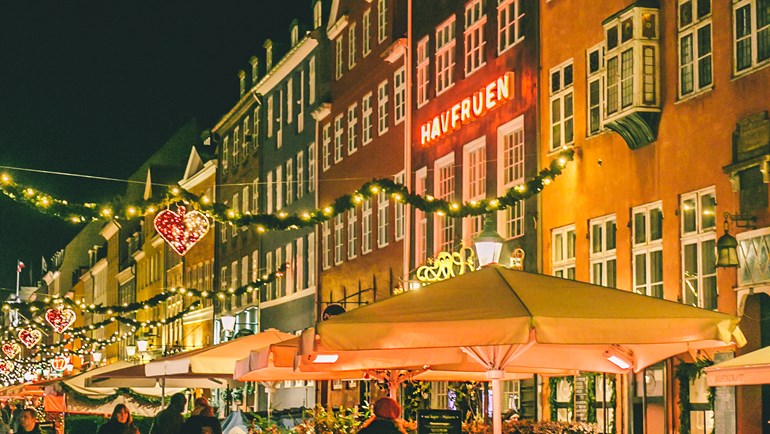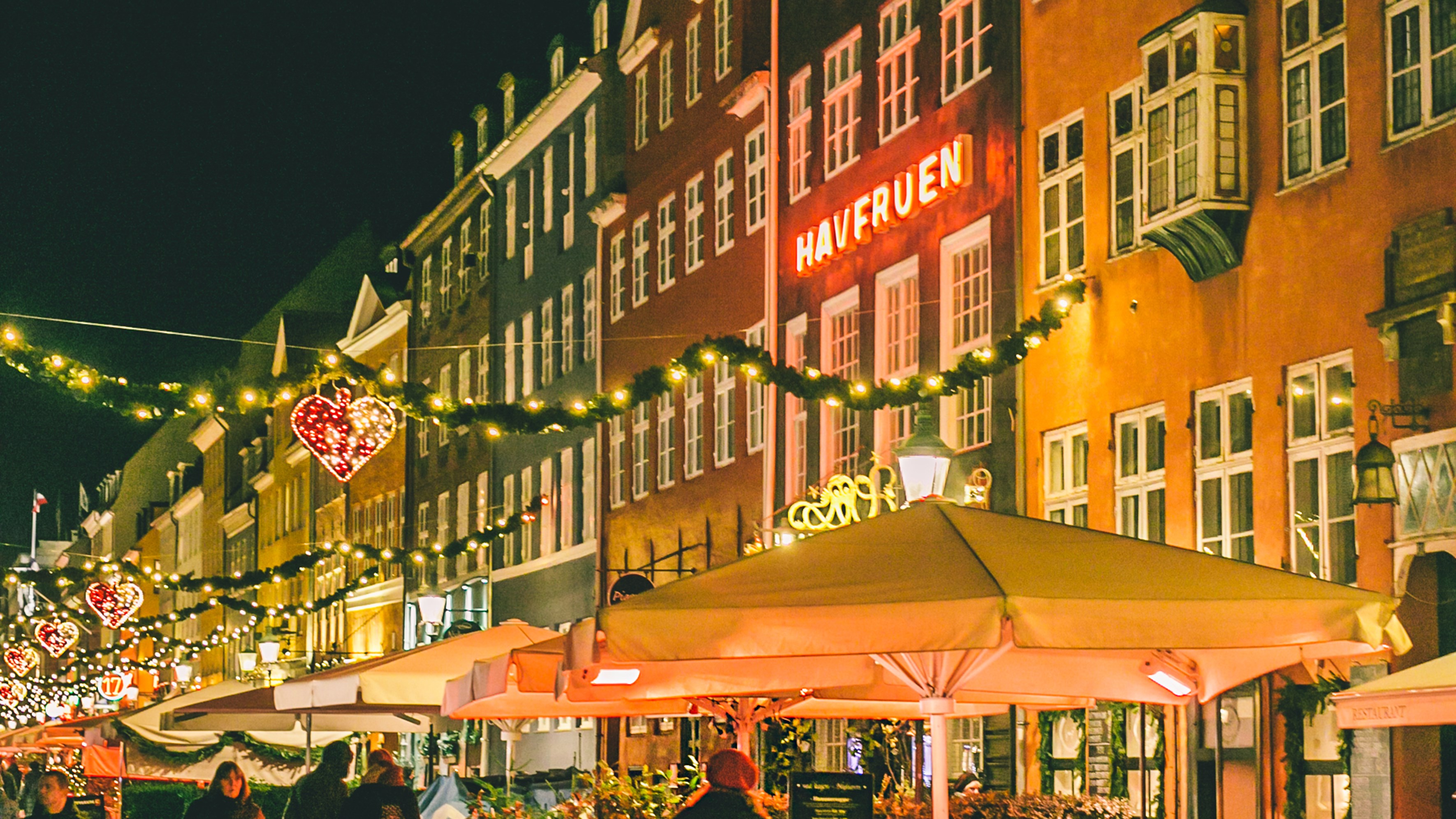 Are you on the hunt for the perfect Christmas atmosphere? Then you should take a trip to Nyhavn! This year there is a magical winter market with delicious Christmas market stalls where you can spot Christmas decorations, beautiful wooden handicrafts, and other specialties. There are also cosy culinary experiences, such as mulled wine and other winter drinks, delicious Christmas snacks and other tasty food.
And of course, there is also a decorative Christmas tree and live Christmas carols. Come down to Nyhavn and enjoy the good atmosphere and the magic of Christmas!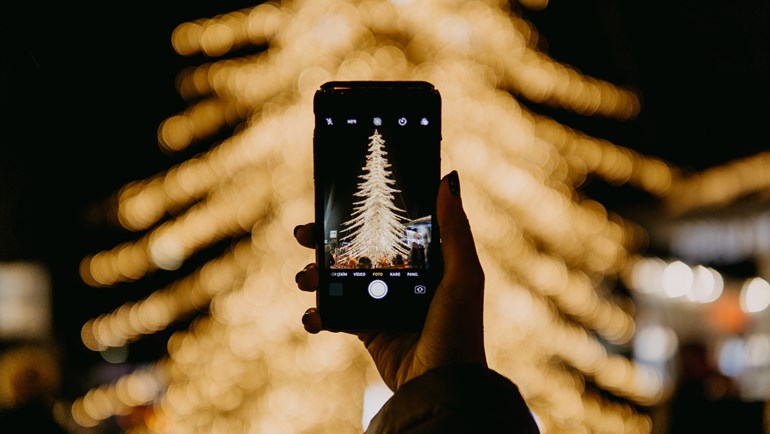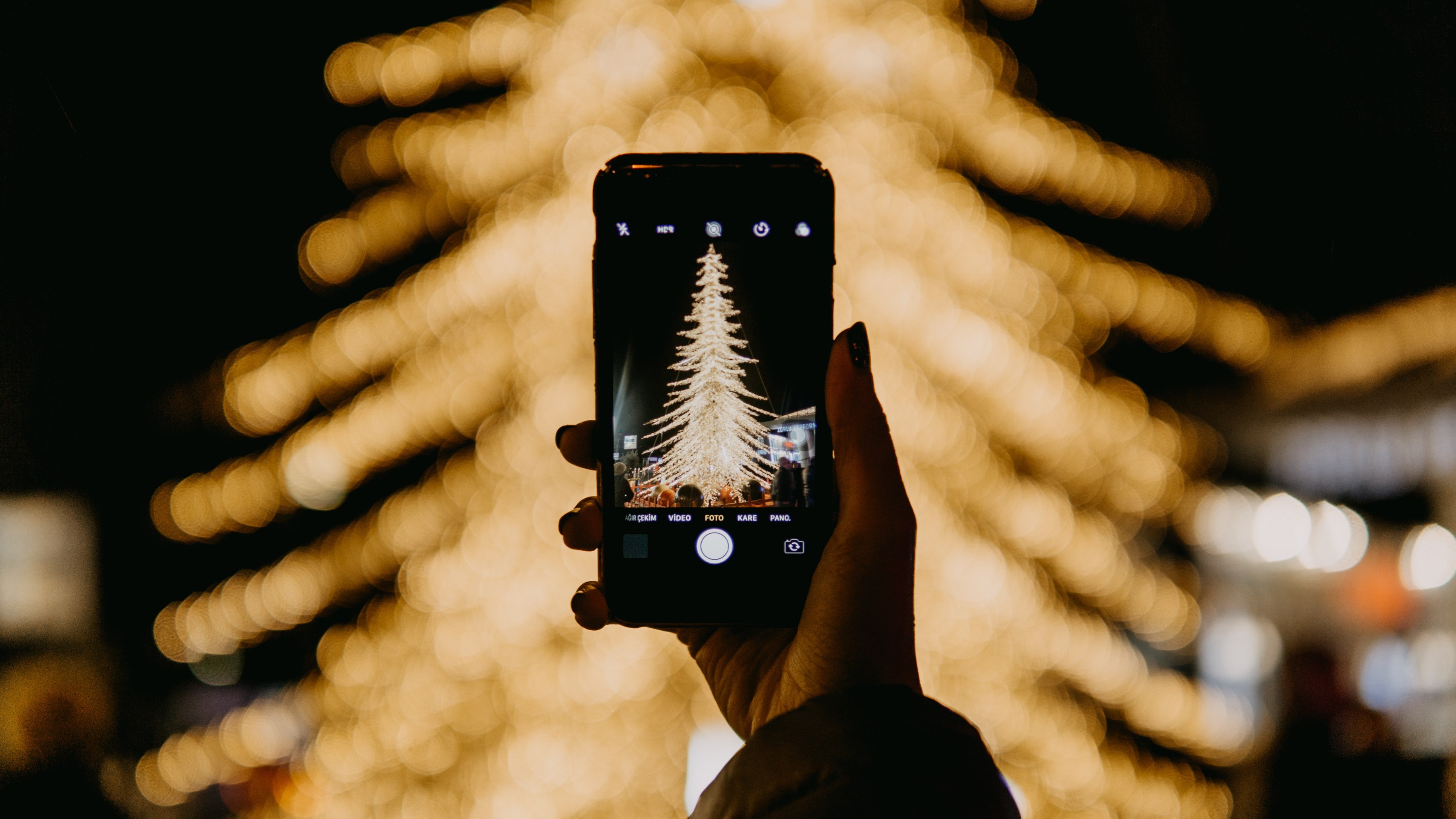 Christmas market at Kongens Nytorv
Kongens Nytorv is home to one of Copenhagen's most popular Christmas markets. Here, you can find everything from small handmade Christmas decorations to warm winter boots and homemade jam. You can also find unique gifts for family and friends, made by local artists and craftsmen.
The stalls are decorated in traditional Christmas colours and create a cosy atmosphere that fits perfectly with the Christmas spirit. In addition to buying gifts, the Christmas market is also a place to enjoy a warm drink and eat Christmas treats while enjoying music and entertainment. Kongens Nytorv is also a great place to find unique gifts for friends and family, so don't miss this Christmas market.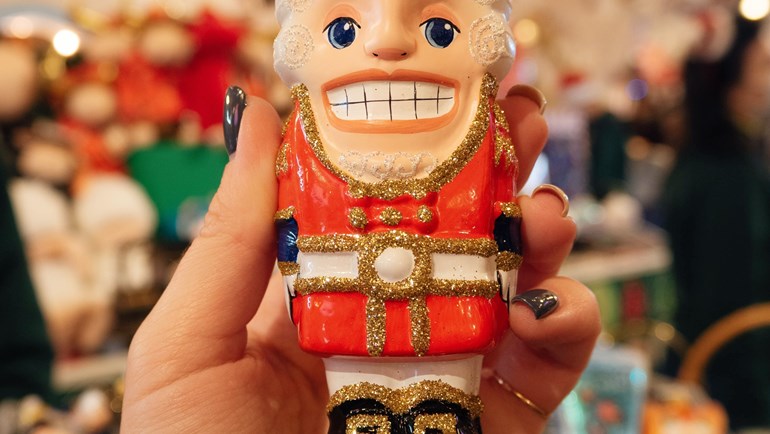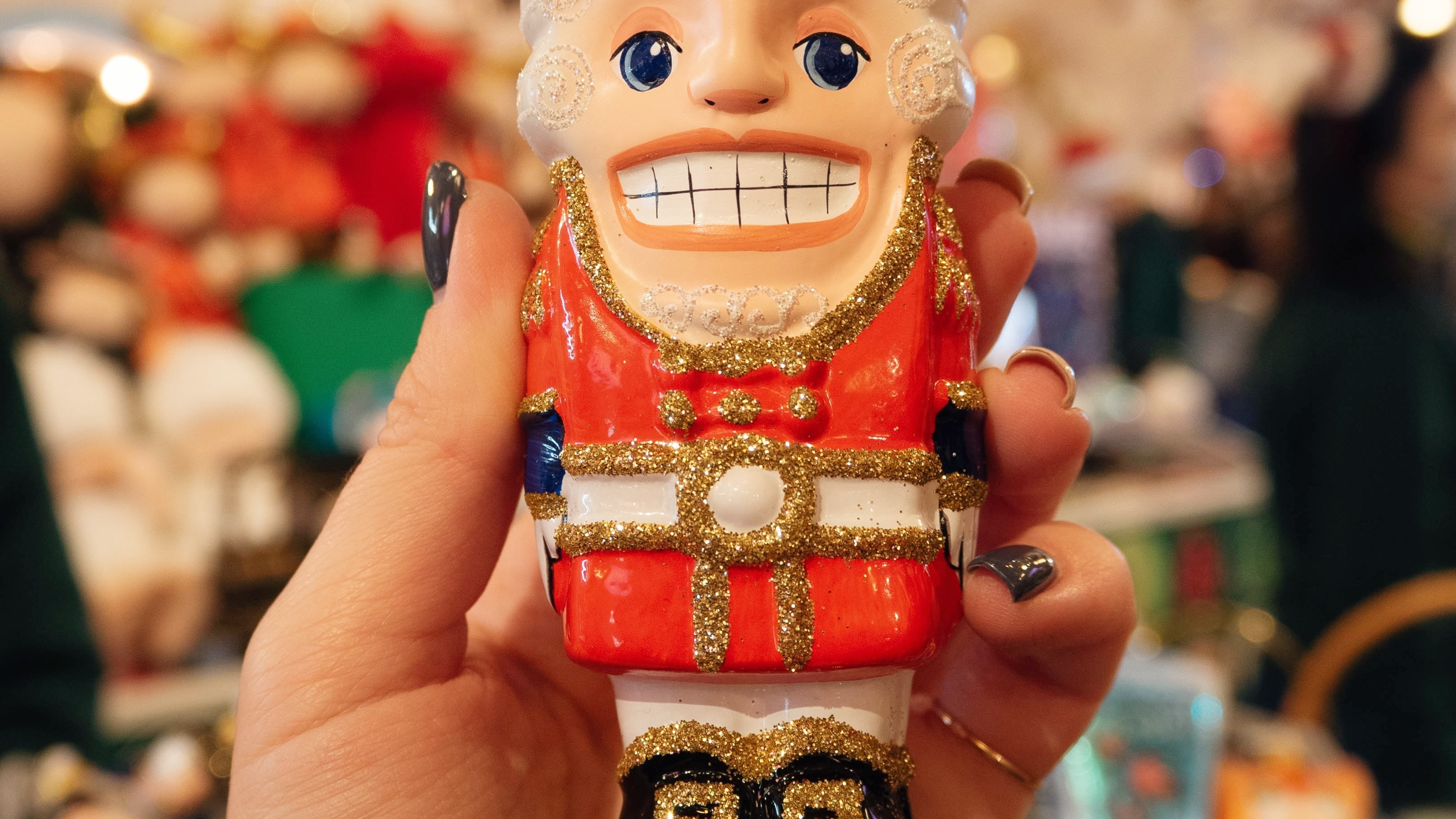 HC Andersen's Christmas market at Nytorv
When you're looking for the perfect Christmas atmosphere, HC Andersen's Christmas Market at Nytorv is an unavoidable stop. The charming Christmas market offers a wealth of handmade arts and crafts, specialties and stalls that are needed to create a unique Christmas atmosphere.
There is mulled wine, Christmas snacks and other delicacies to warm your taste buds, and of course decorative Christmas trees, fun activities and a lot of entertainment. HC Andersen's Christmas Market at Nytorv has it all - so make sure to visit it when you're in Copenhagen for Christmas!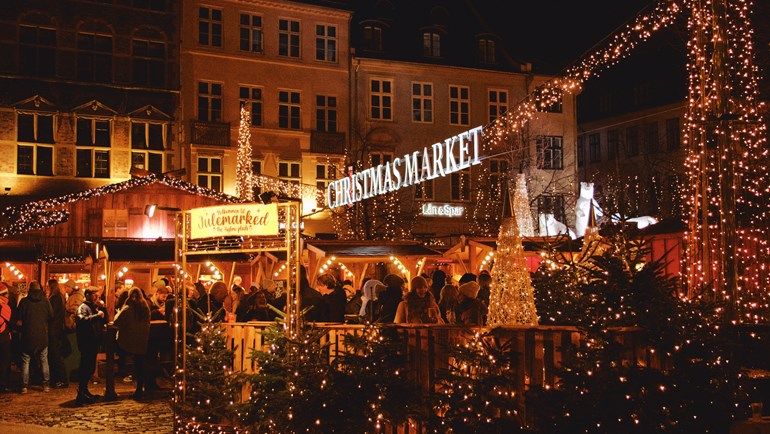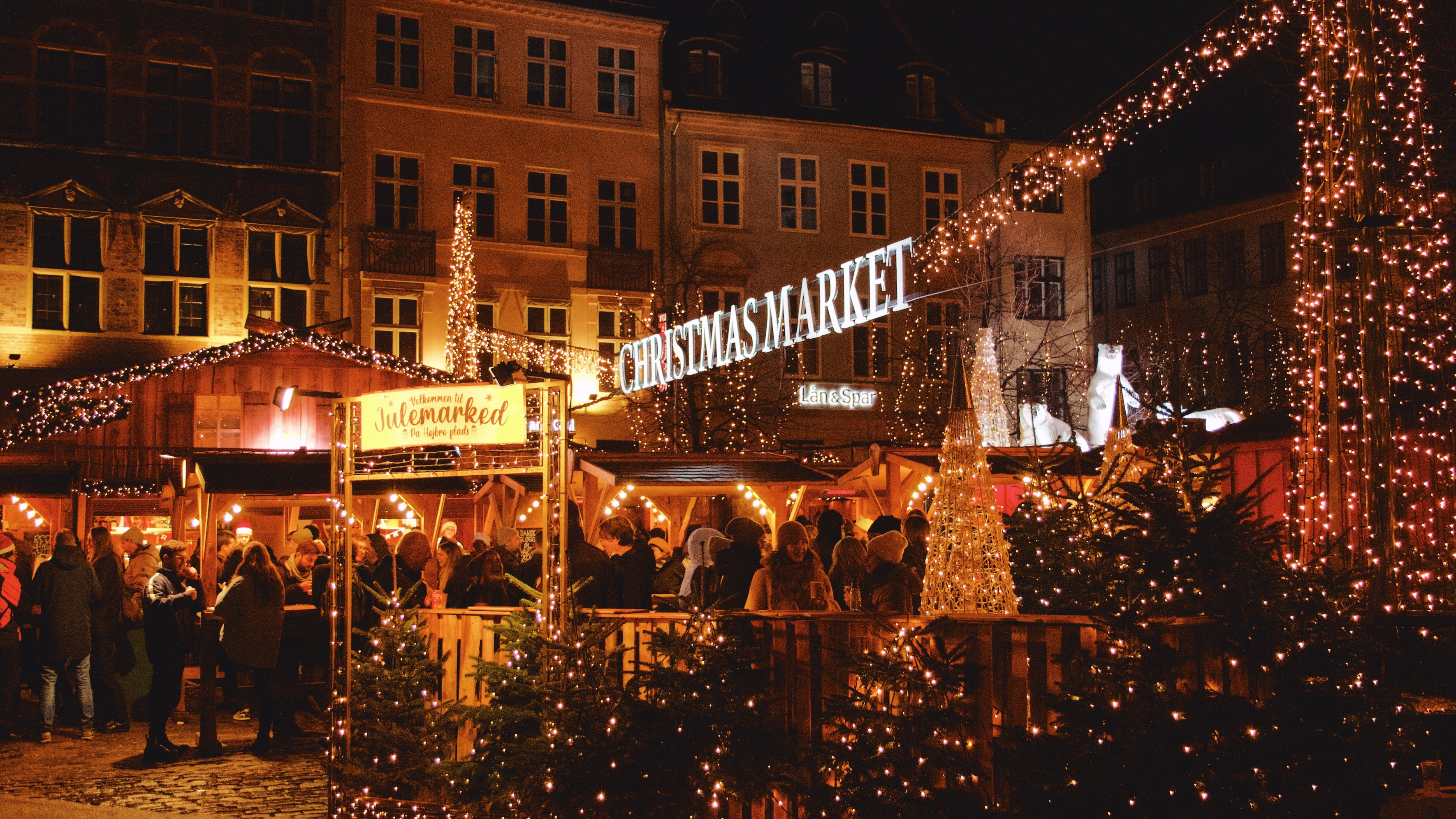 Christmas market at Højbro Plads
Højbro Plads, located near Strøget in Copenhagen, is transformed into a winter wonderland in December when Christmas markets take over.
The air is filled with the scent of mulled wine and æbleskiver (Danish Christmas doughnuts), and stalls are overflowing with Christmas decorations, jewellery and lovely sweet treats. People gather to enjoy the cosy atmosphere, listen to Christmas music and maybe buy gifts for their family - Højbro Plads becomes a must-visit place during Christmas.
Christmas markets in Vesterbro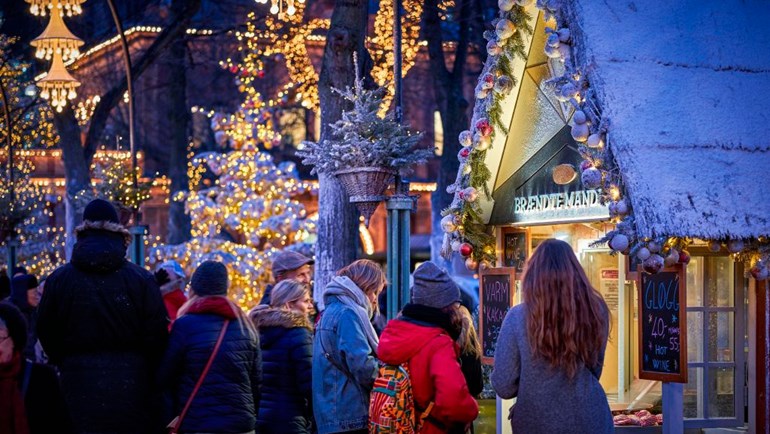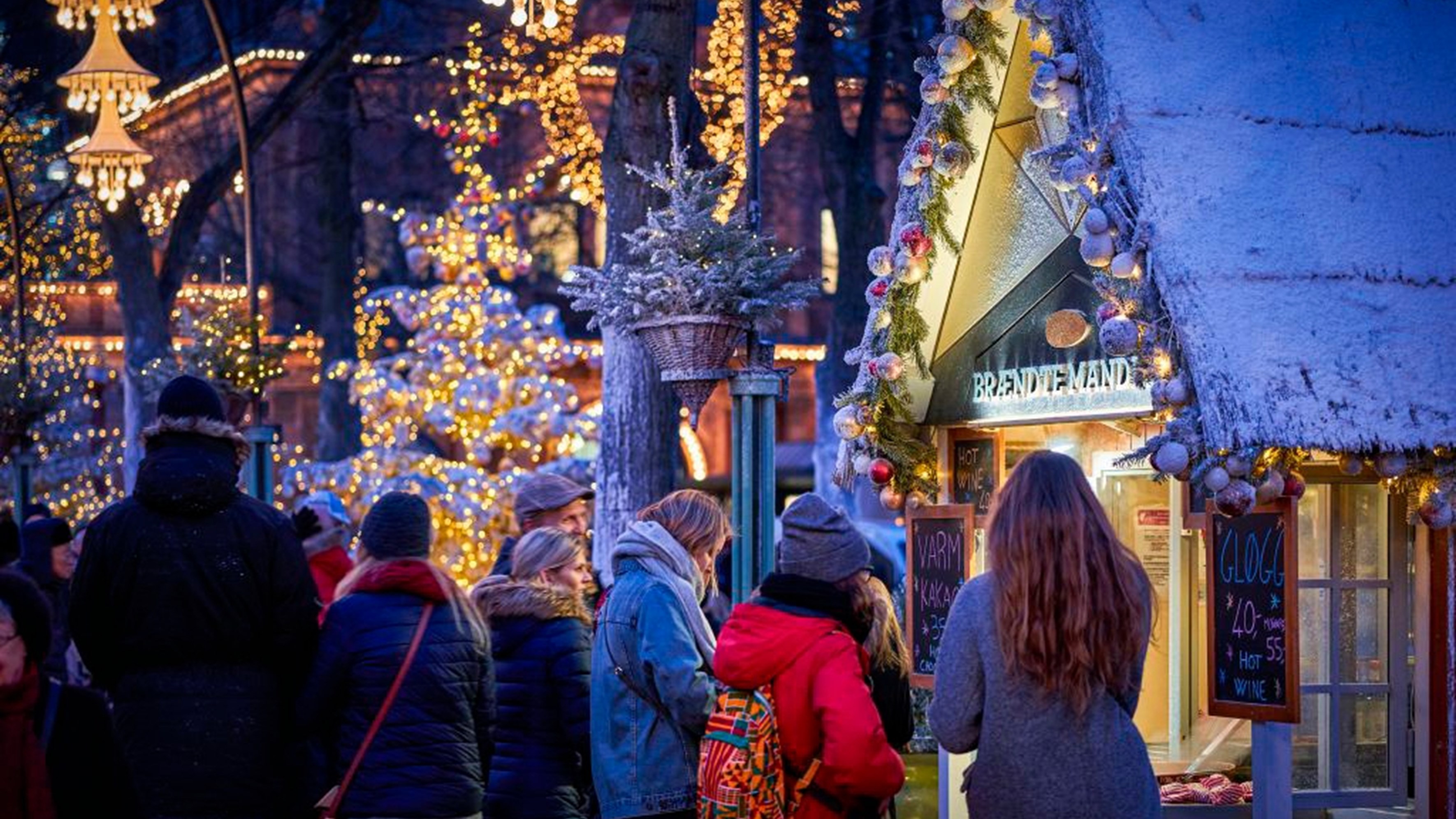 Tivoli is the perfect place to get into the Christmas spirit! The world-famous amusement park has a very special Christmas program that offers a concert program, magical activities, and much more. In the evening, there is a fireworks display that brings the old garden to life.
On children's day, there are lots of fun activities and entertainment, such as a Christmas workshop and a Christmas concert, so the whole family can enjoy the Christmas spirit. There is also a large selection of Christmas markets offering everything from treats to cozy gifts. So come to Tivoli and experience a magical Christmas.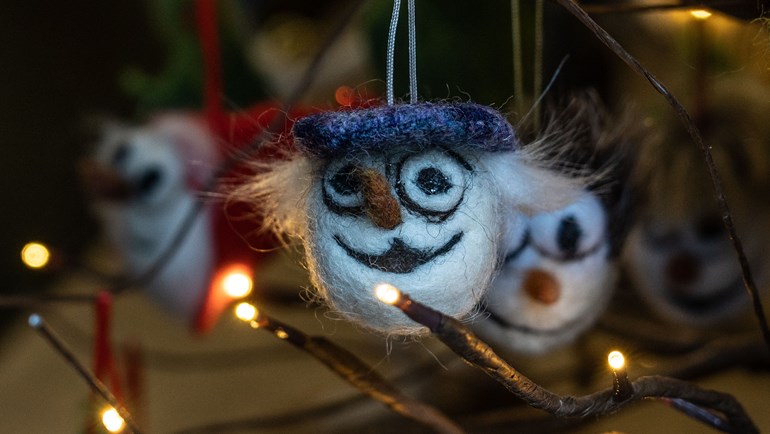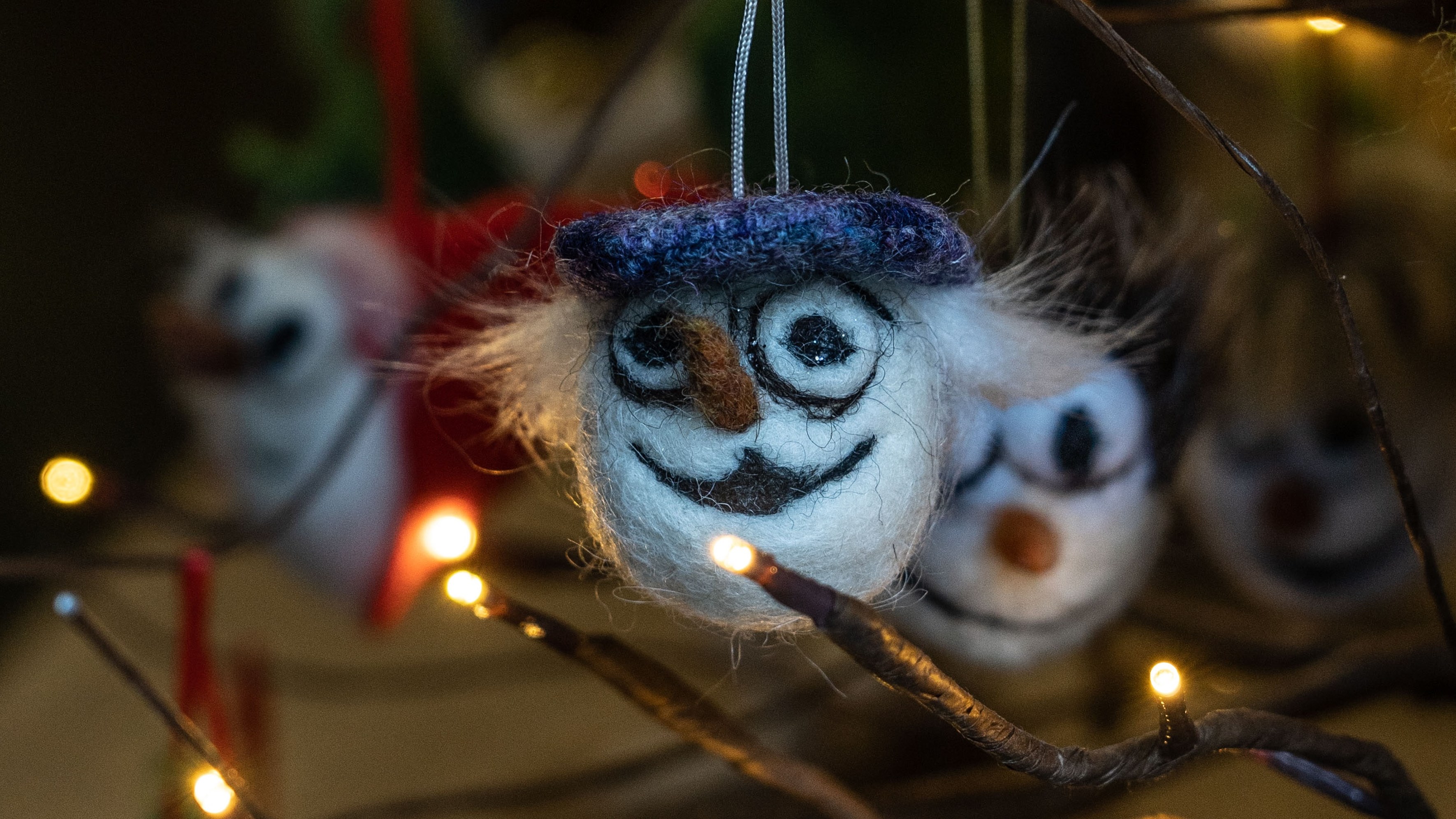 Vesterbro RAW Christmas market is a unique and alternative Christmas market, located in the heart of Vesterbro in Copenhagen. The market offers a wide selection of handmade items from local artists and designers, including ceramics, jewelry, soaps, art, and much more.
The Christmas market has a cozy and relaxed atmosphere and is a great place to hunt for unique and personal gifts for Christmas. Vesterbro RAW Christmas market is a must-visit for anyone looking for an alternative Christmas experience in Copenhagen.
Christmas markets at Frederiksberg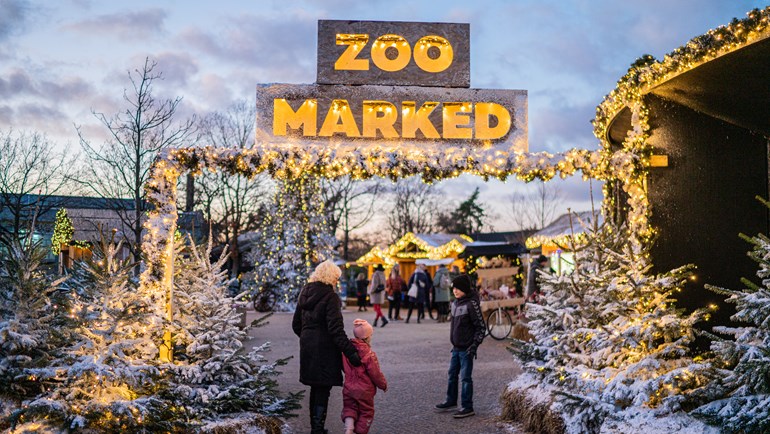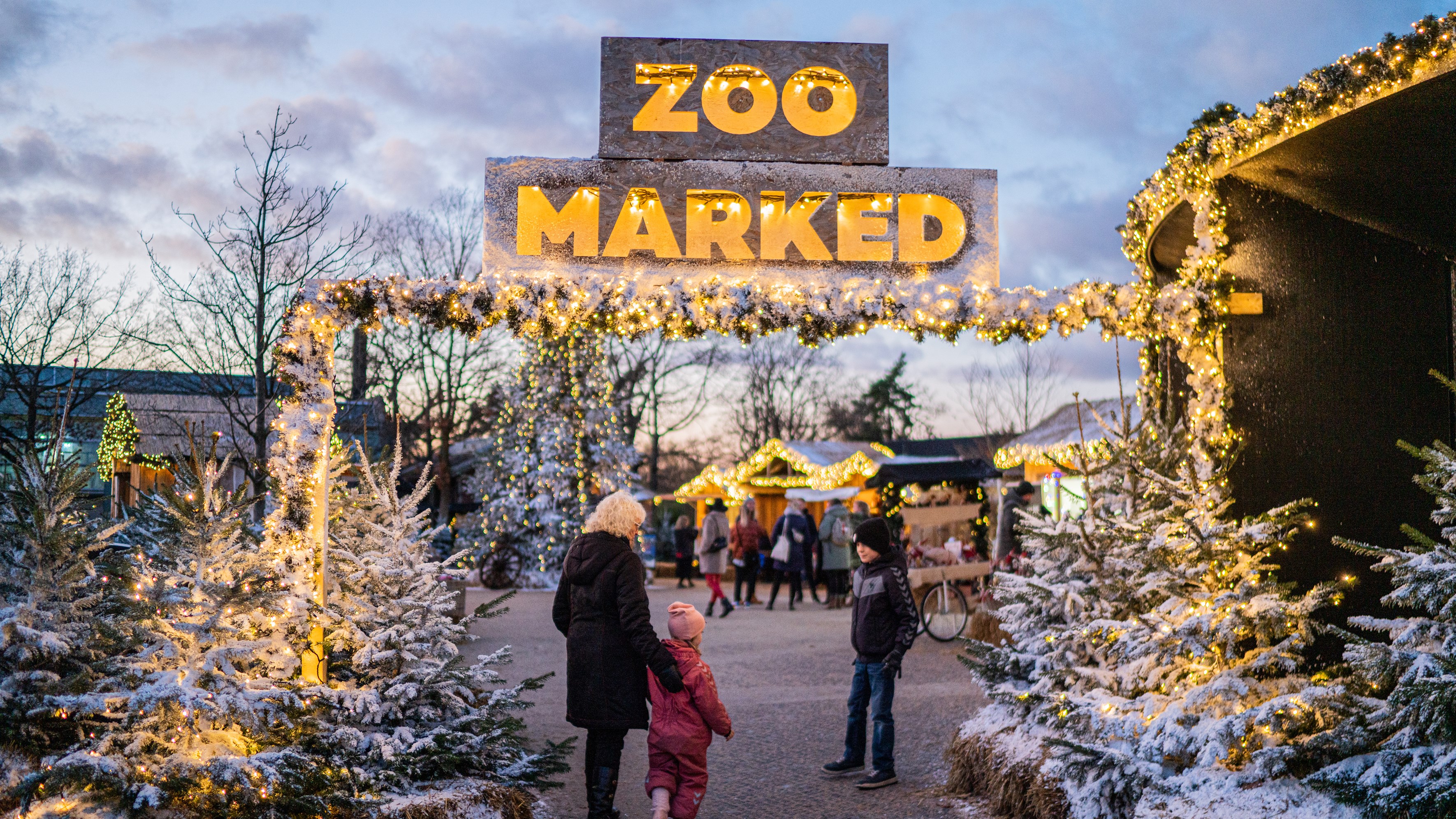 Christmas in Copenhagen Zoo
Christmas at the Zoo is a unique experience. There is a magical atmosphere when the Christmas decorations decorate the garden and the lights come on around the animals. The garden is also filled with fun activities designed to give children a fun and fulfilling experience.
There are also small stalls where you can find sweet Christmas toys and culinary delicacies. There is a special atmosphere at Christmas in the Zoo that you won't find anywhere else. It's an adventure of a Christmas that children and adults can enjoy together.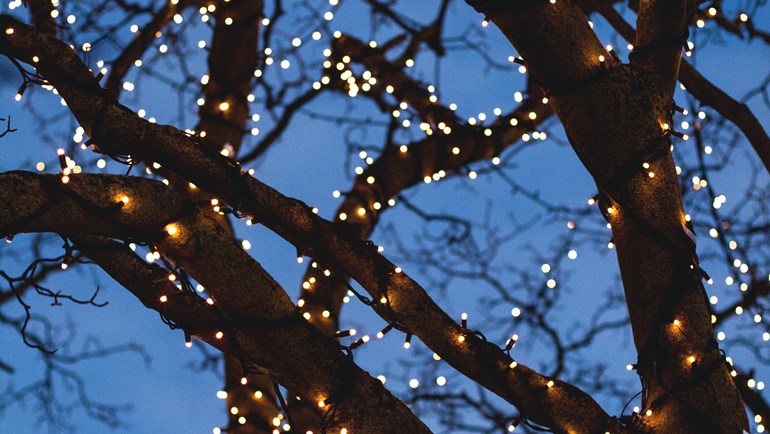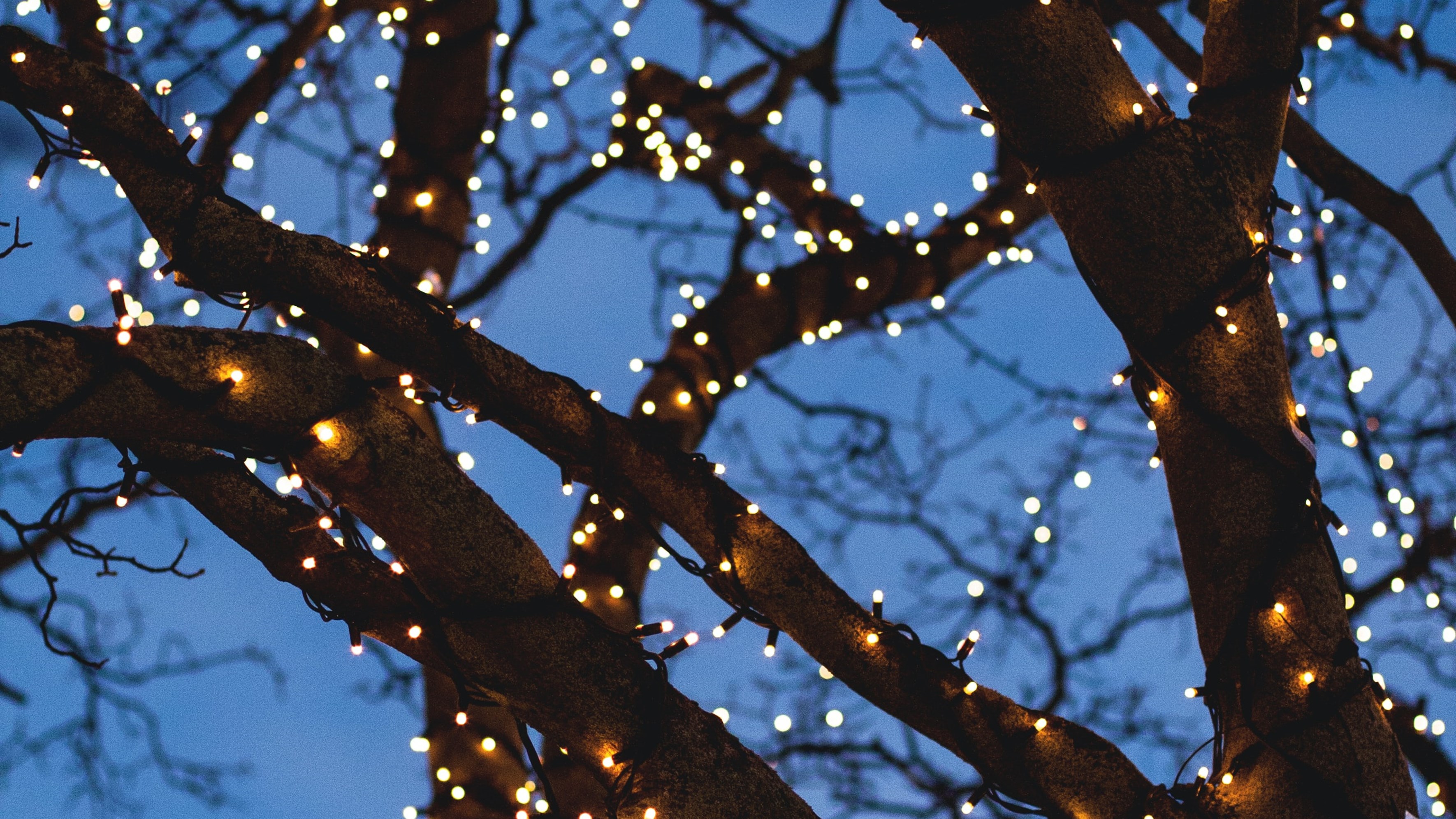 It's time to celebrate Christmas at Fasangården! This beautiful farm is known for its old charm and romantic atmosphere, and in the middle of the courtyard, you can see a large and beautifully decorated Christmas tree.
There are activities for the whole family every Sunday in Advent, and if you get hungry, you can have warm mulled wine and sink your teeth into warm apple slices. Visit Fasangården and experience the joy of Christmas!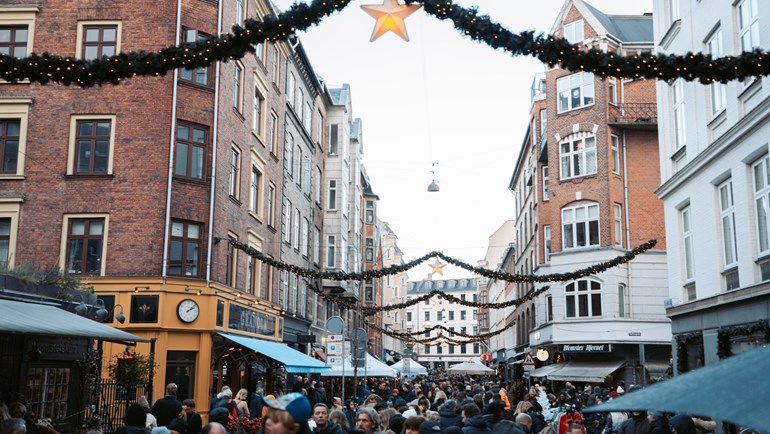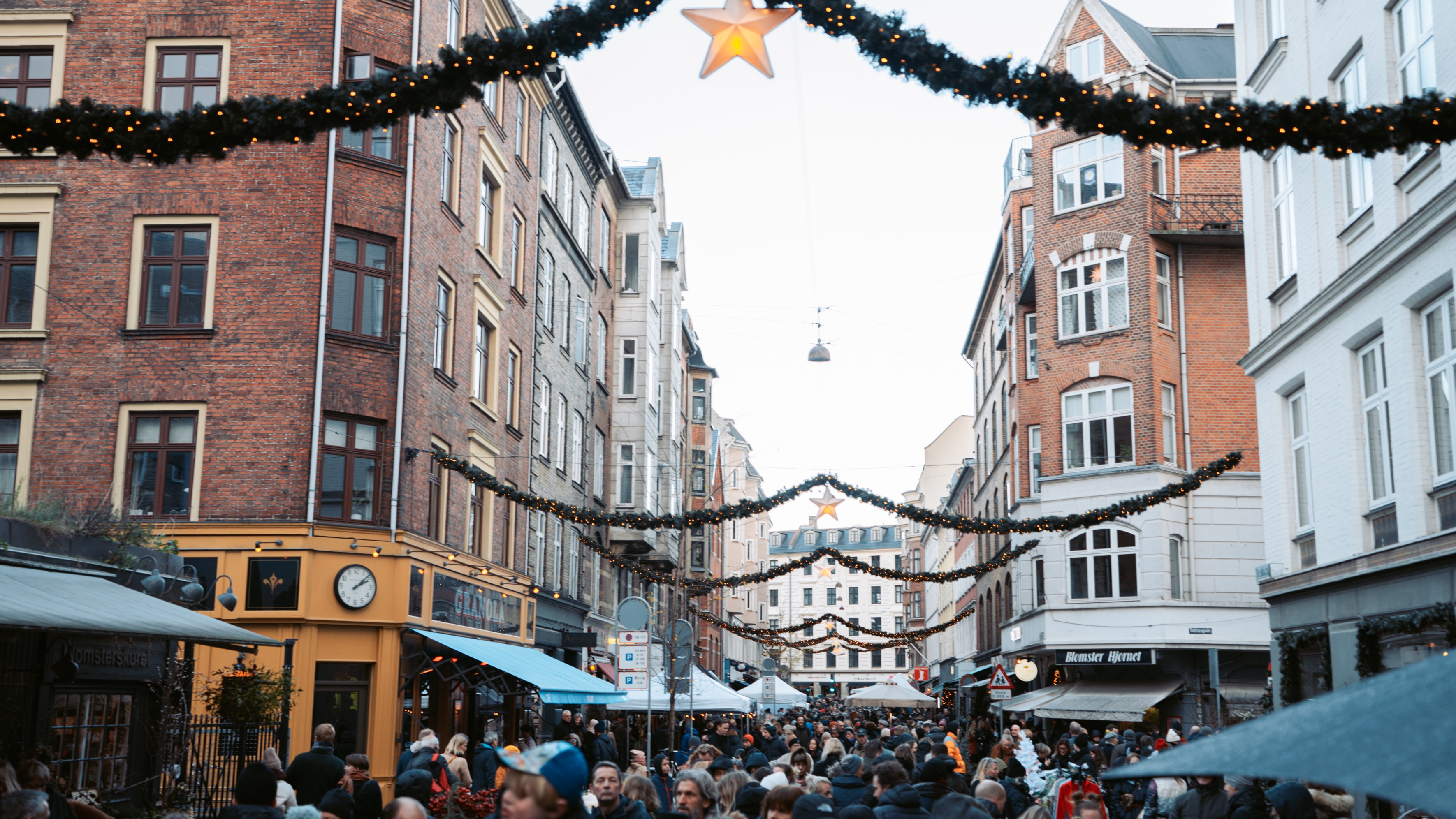 Christmas Market on Værnedamsvej and Tullinsgade
Værnedamsvej is another popular place to enjoy the Christmas spirit and celebrate the holidays. The Christmas market found here is filled with Christmas decorations, creative craft goods, and a wealth of tasty Christmas treats. Nearby cafes and restaurants also take their best shot at Christmas by bringing their offerings to the streets.
The Christmas market on Værnedamsvej is therefore a popular spot for both locals and tourists who want to experience the cozy Christmas market and the many opportunities to buy unique Christmas gifts. Værnedamsvej is a lovely place to be around Christmas time and an excellent opportunity to enjoy the magic and atmosphere of the season.
Christmas Markets in Østerbro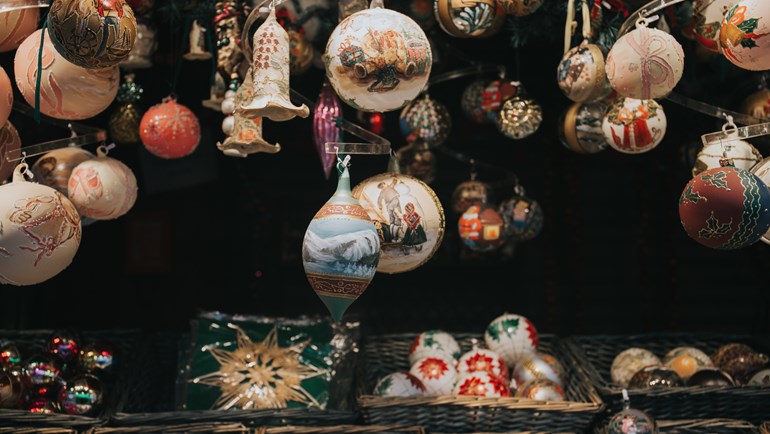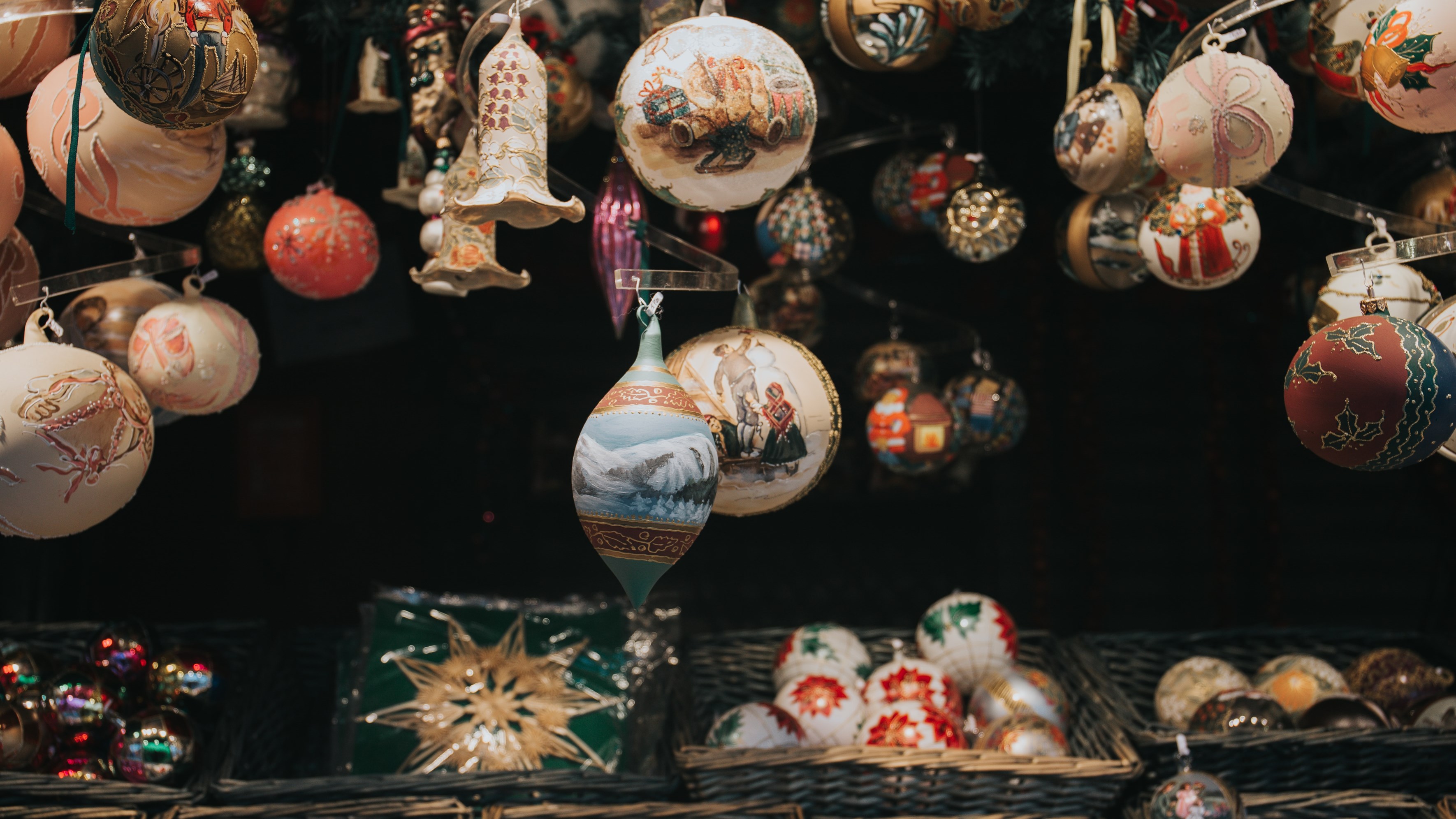 One of the traditional Christmas markets in Østerbro takes place in Brumleby. The market offers a range of great gifts, Christmas decorations, æbleskiver, mulled wine, ceramics, items, postcards, and felt cuttings. The Christmas market is located in an old grocery store, which is now a museum.
Christmas Markets on Amager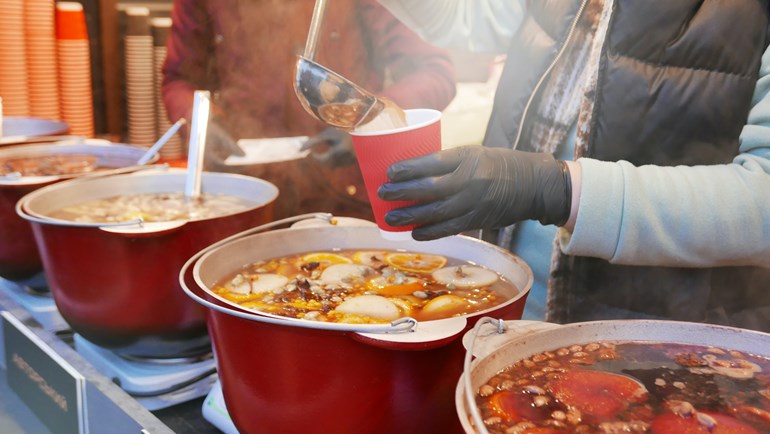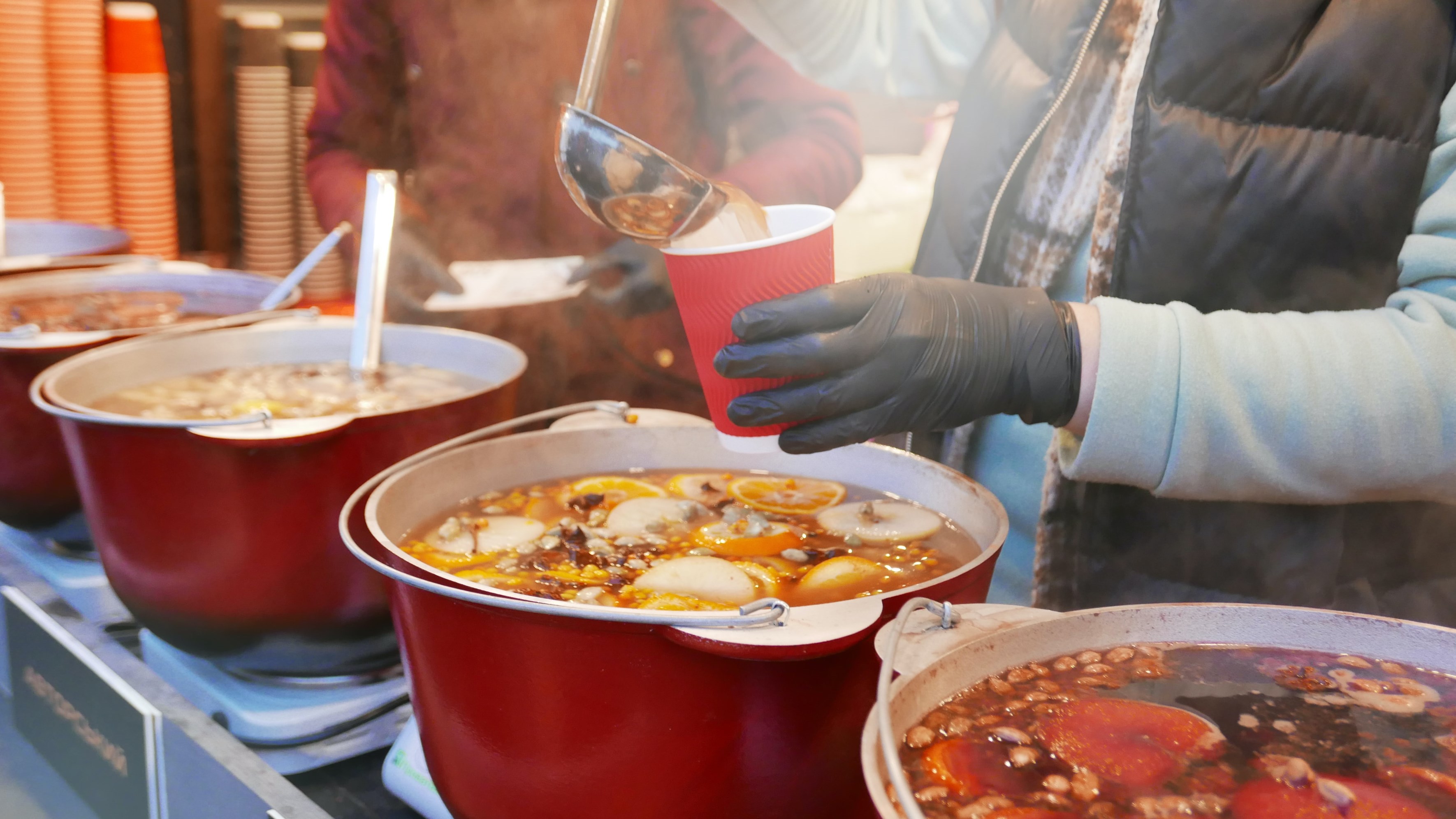 Christmas market at Christiania
The Christmas market in the Grey Hall at Christiania is an institution in Copenhagen that attracts visitors from near and far. The Grey Hall is a unique space filled with life and joy in December when the Christmas market is held. The market is known for its cozy atmosphere and its many stalls selling everything from handmade ceramics and jewellery to clothing and home decor.
There is also a great atmosphere in the room where you can enjoy a warm cup of mulled wine and listen to live music. The Christmas market in the Grey Hall at Christiania is a must-visit when you are in Copenhagen during the Christmas season - and admission is free.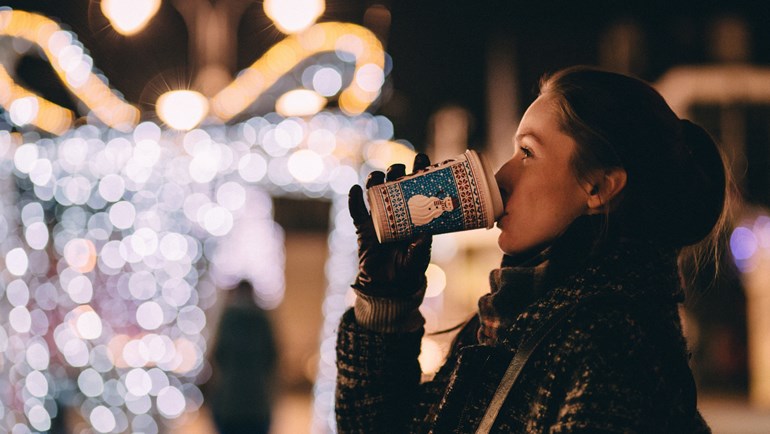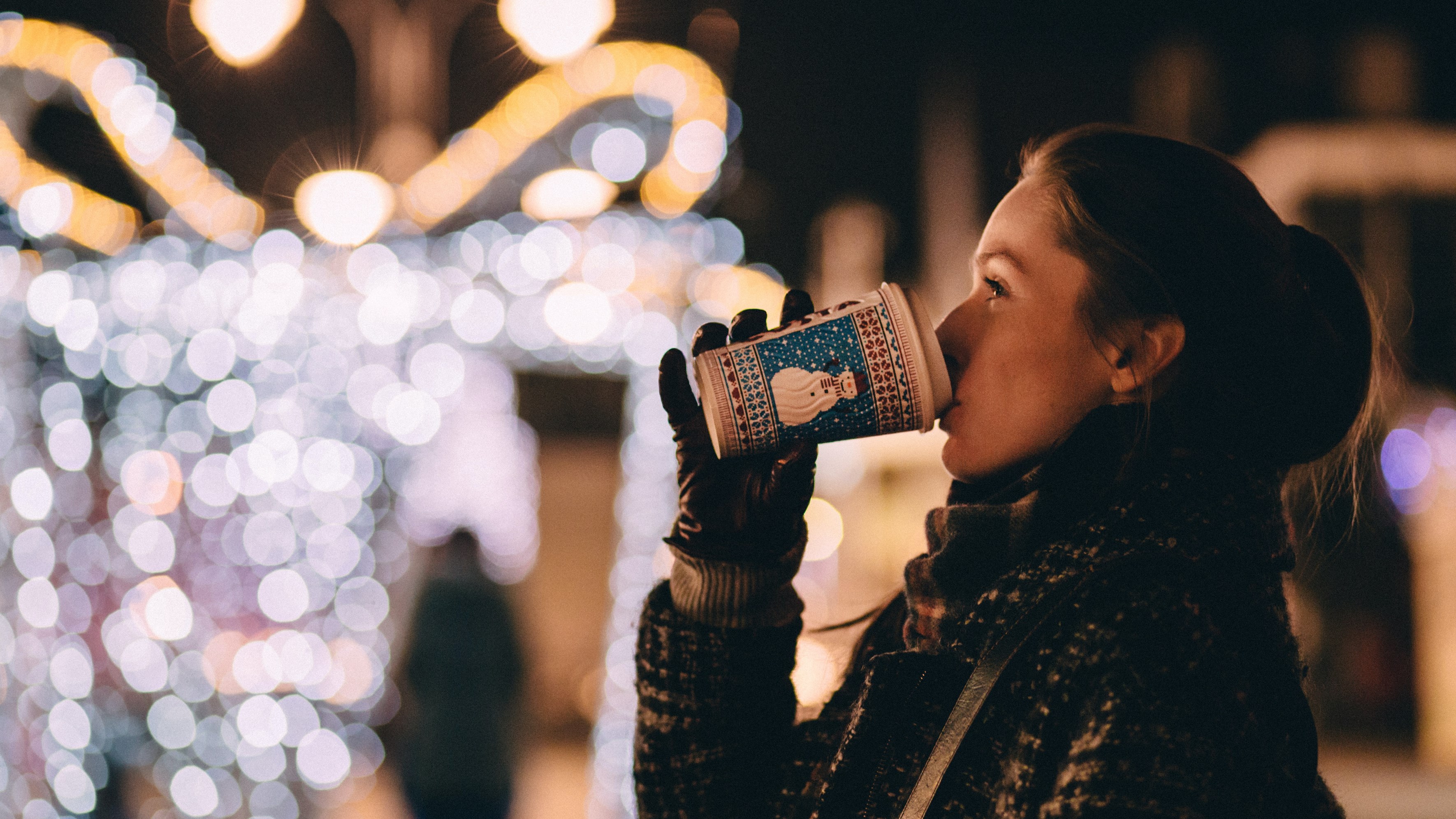 Christmas market at Amager Museum
The Christmas market at Amager Museum is an annual event that offers an authentic and cozy Christmas atmosphere. The market is filled with stalls selling handmade Christmas decorations, gnomes, homemade jams, traditional Christmas cookies and much more.
There are also a number of cultural activities, including Christmas concerts and stories about the history and traditions of Christmas. Visitors can also enjoy a warm cup of mulled wine and biscuits while strolling between the stalls and taking part in the Christmas atmosphere created by the decorative lights and Christmas music.
The Christmas market at Amager Museum is a unique opportunity to experience an authentic Danish Christmas and at the same time support local artists and producers.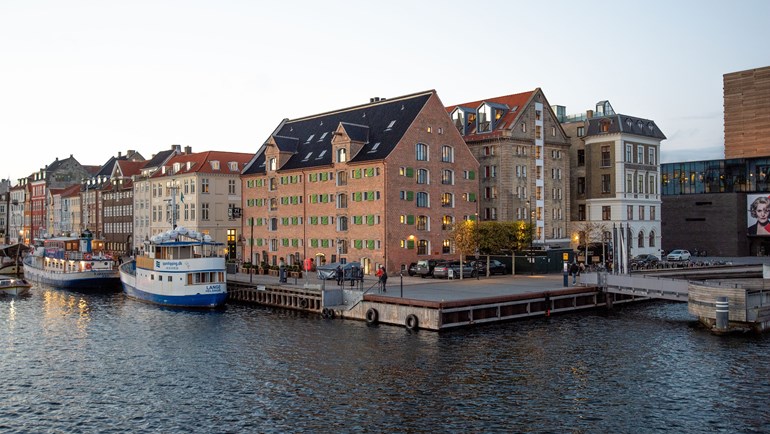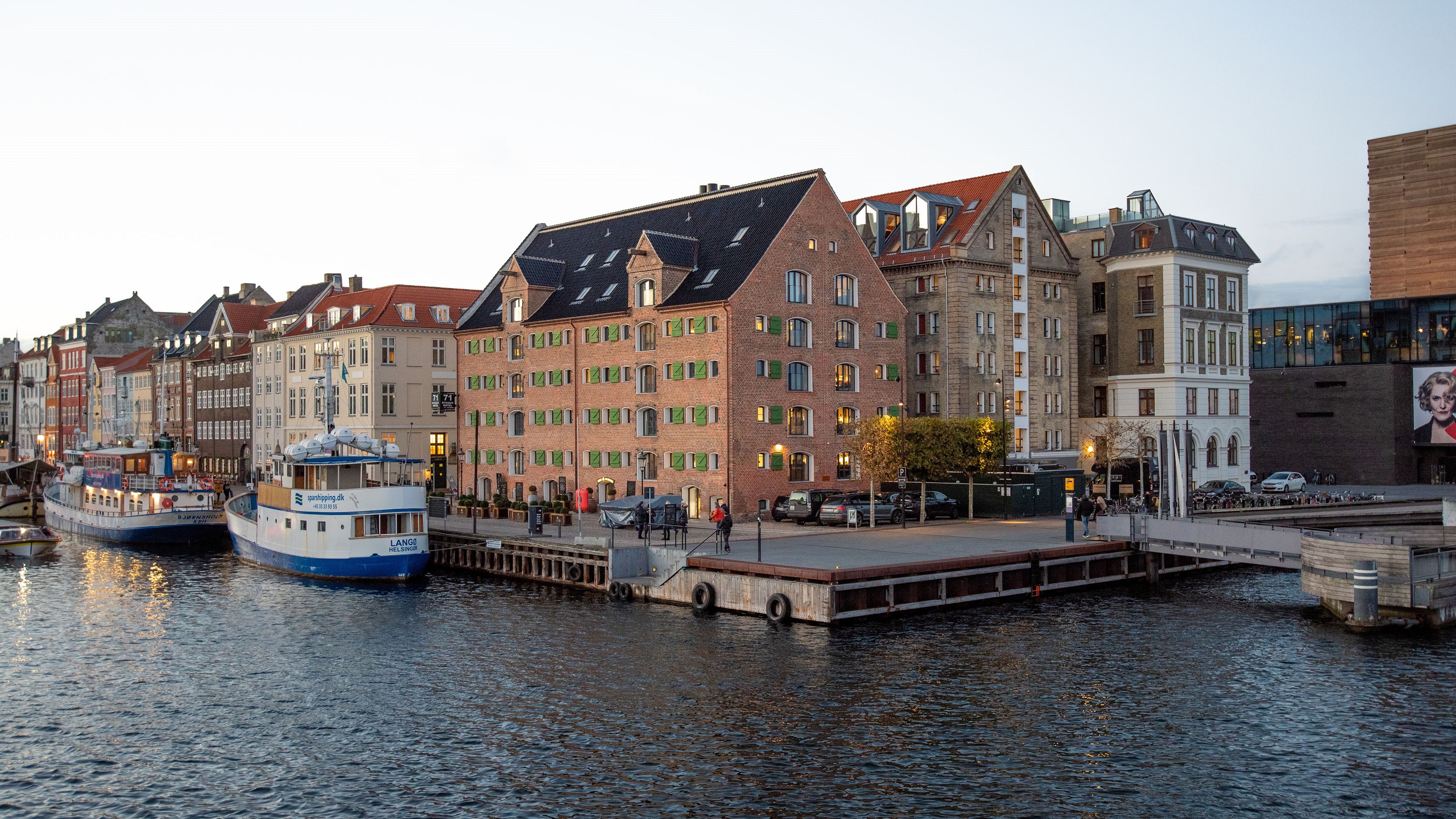 Are you considering a hotel stay?
Are you considering a hotel stay during your Christmas visit to Copenhagen?
Our 71 Nyhavn Hotel has a unique and beautiful location by the water in Nyhavn, and you are within walking distance to many of the Christmas markets in Copenhagen.
More experiences in Copenhagen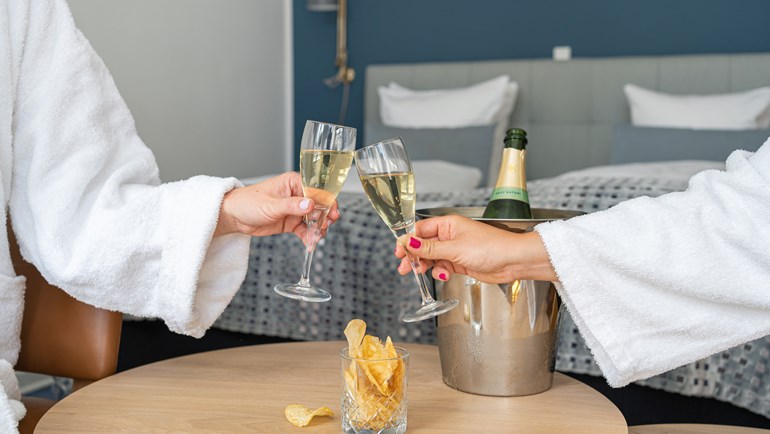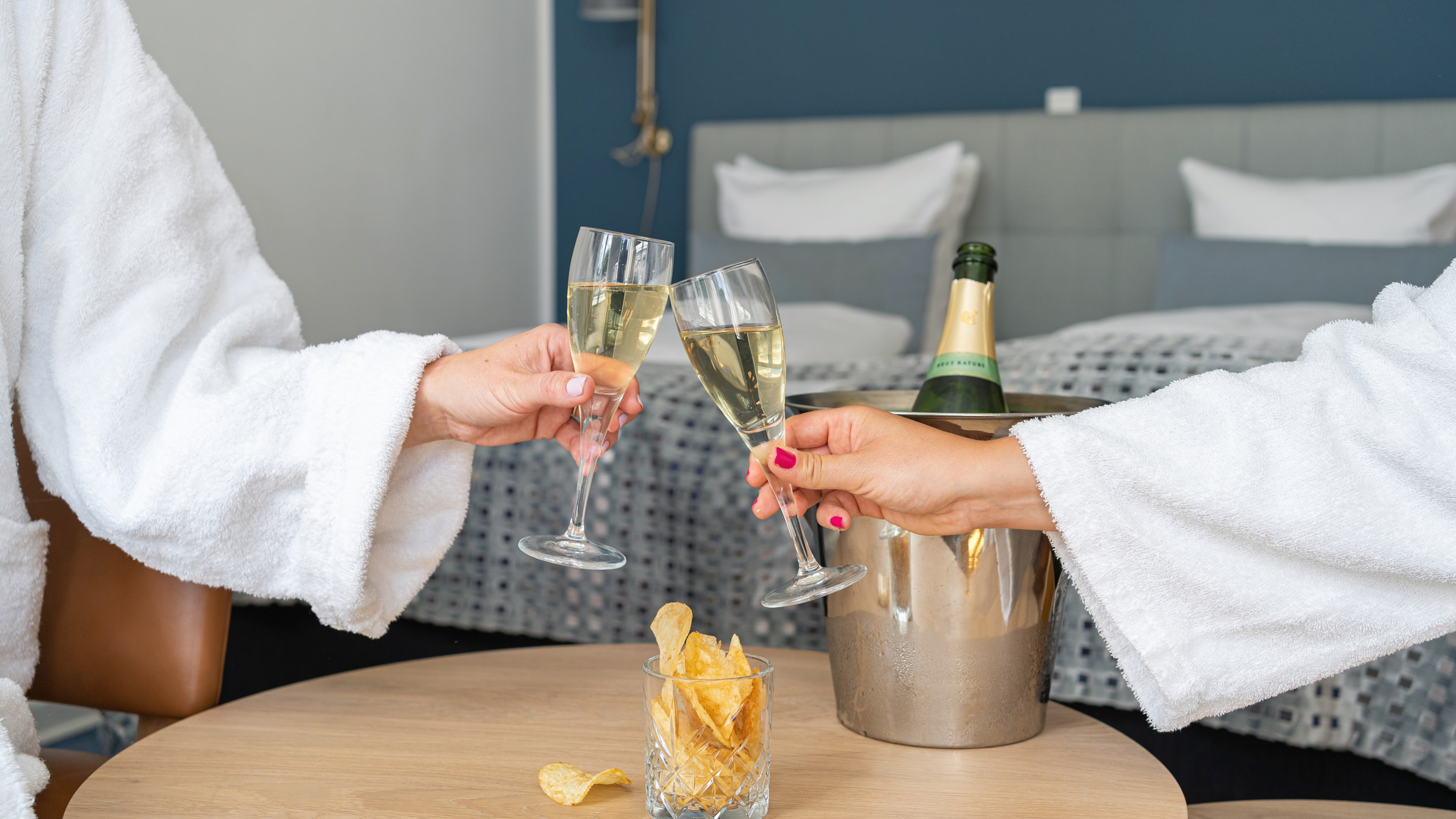 Get strong offers in your inbox
Sign up for our newsletter and don't miss out on strong offers and big savings on your next hotel stay.
Read more