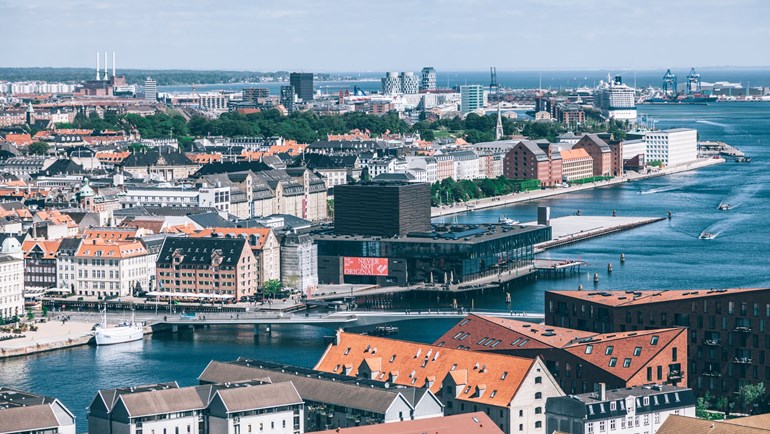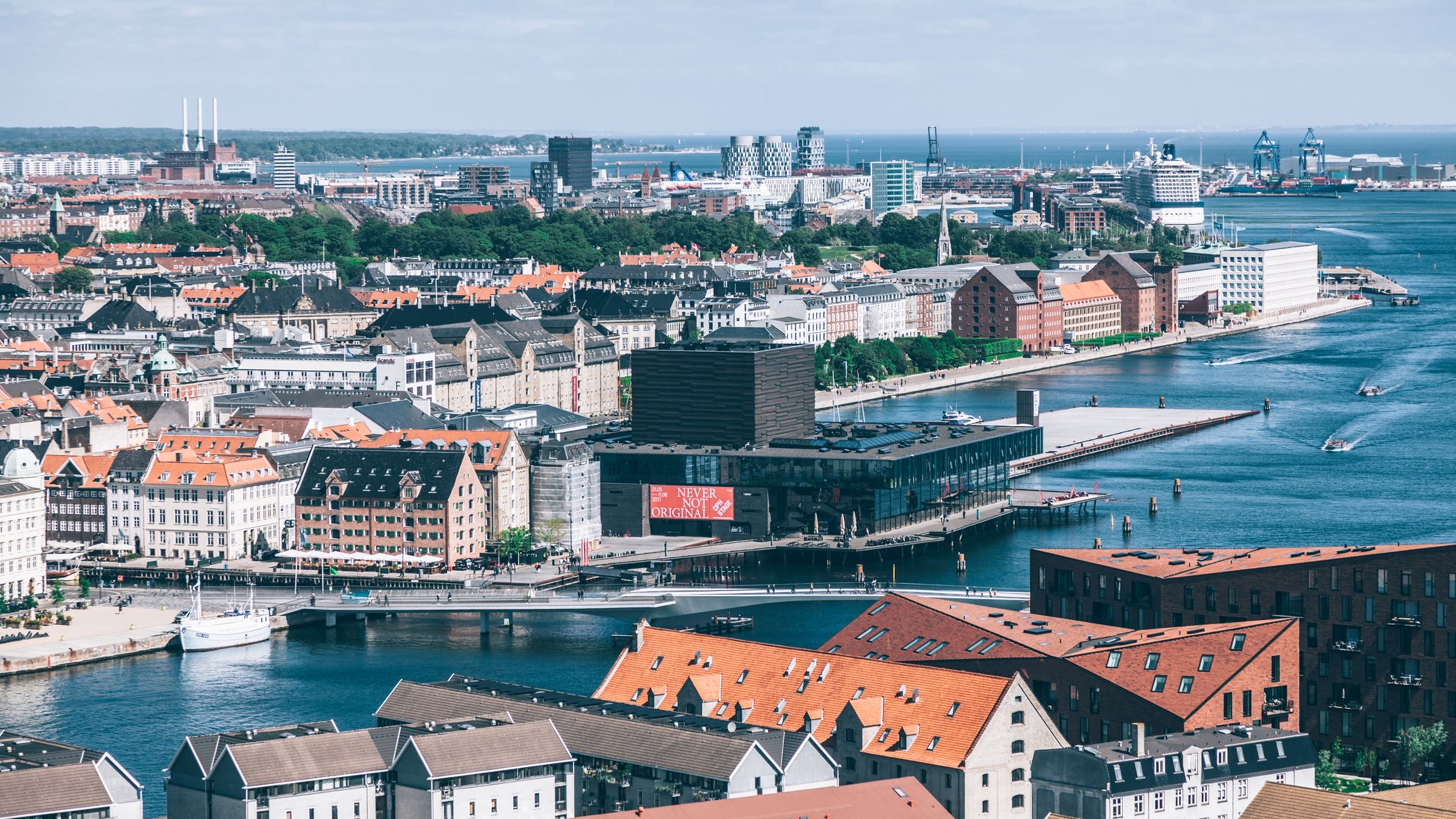 Ofelia Plads in the heart of Copenhagen is a large cultural square on Kvæsthusbroen. Here, throughout the year, you can experience theater performances, art exhibitions, sports events and much more.
Read our guide and be inspired to visit the square.
Where is Ofelia Plads?
The square is located on Kvæsthusbroen in Copenhagen and has the Skuespilhuset, Papirøen, The Opera House and Amalienborg Castle as its closest neighbours.
At Ofelia Plads you will find the beautiful, golden pavilions, where you can buy food, refreshing drinks and tickets for canal cruises, among other things.
What happens at Ofelia place?
With its size of 13,000 square meters, many different events can be held on the square, for example:
European Championship football on big screen
Jazz music
Ballet
Whether it is an event or an artistic installation, there is always something to experience on the square all year round.
Midsummer celebration at Ofelia Plads
"Sankt Hans" is a pleasant tradition for many Danes, and there is a very special atmosphere on the evening of 23 June. If you are in Copenhagen for Sankt Hans, you can see a beautiful bonfire at Ofelia Plads. In addition to a large bonfire, there are also music events. Sankt Hans is always an event that attracts many locals and visitors to Copenhagen.
Can you swim at Ofelia Plads?
No, unfortunately it is not allowed to swim at the site at the moment, although it can be tempting on a hot summer day to jump into the water.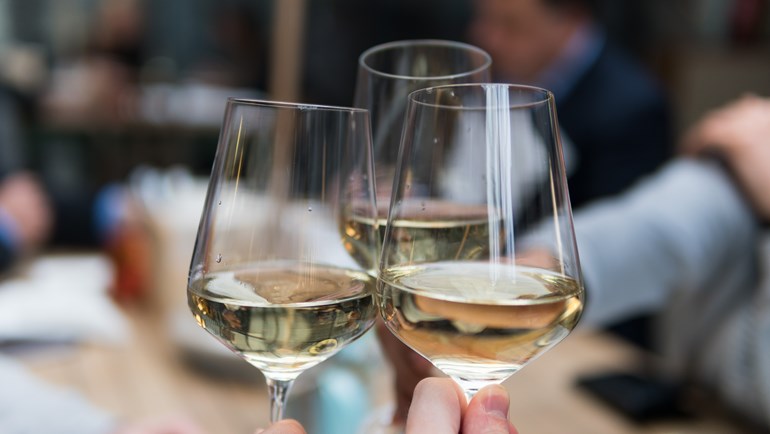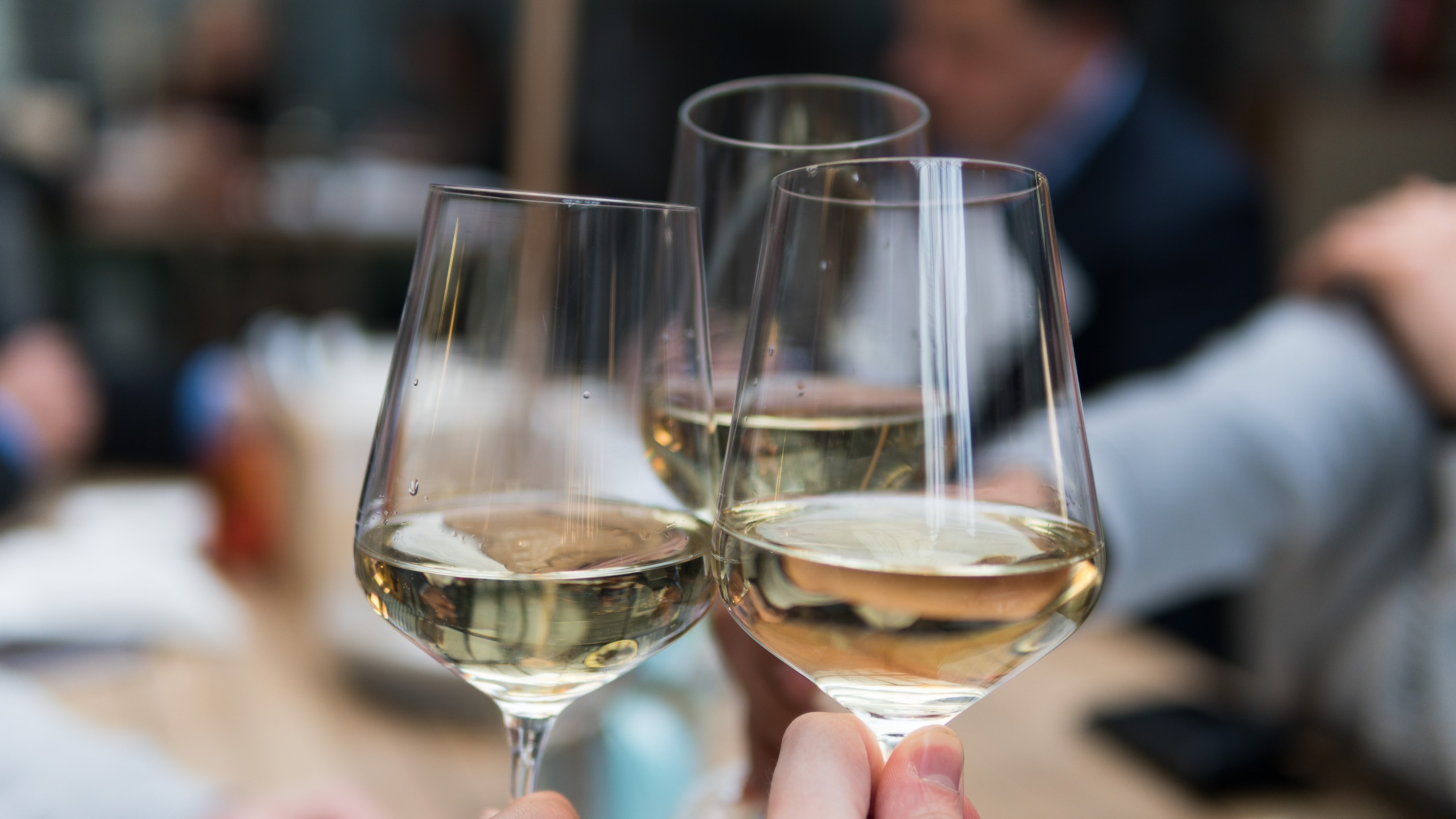 Bar and café at Ofelia Plads
If you are at Ofelia Plads and fancy a drink or something to eat, Café Luftkastellet is open throughout the summer. You can buy refreshing drinks, delicious pizzas and paninis to enjoy in their large lounge area.
Canal cruise from Ofelie Plads
From the square you can jump directly into the boats and go on a canal tour around Copenhagen's canals and harbour. You can buy tickets for the canal cruise in one of the golden pavilions.
From bridge to cultural square
Kvæsthusbroen (or Kvæsthusmolen) was originally a construction bridge with quays on both sides, built in the period 1848-1850. Passenger ships from or heading towards e.g. Aalborg and Oslo docked at the bridge, and right up until 2004 the Oslo ferry docked at Kvæsthusbroen.
Why is it called Kvæsthusbroen?
The bridge or pier got its name from the kvæsthus (hospital, in English "hospital"), which was located nearby.
Opening of the temporary urban space Ofelia Beach
In 2010, Ofelia Plads opened as a temporary urban space on Kvæsthusbroen. The temporary urban space was also called Ofelia Beach, and a selected project group tested for a three-year period whether the place had the potential to be an experience space in Copenhagen. This meant that during the three-year period you could participate in free events such as football on the big screen, concerts and ballet.
As the many cultural offerings proved to be a success and attract many visitors, the construction of Ofelia Plads began and was completed in 2016.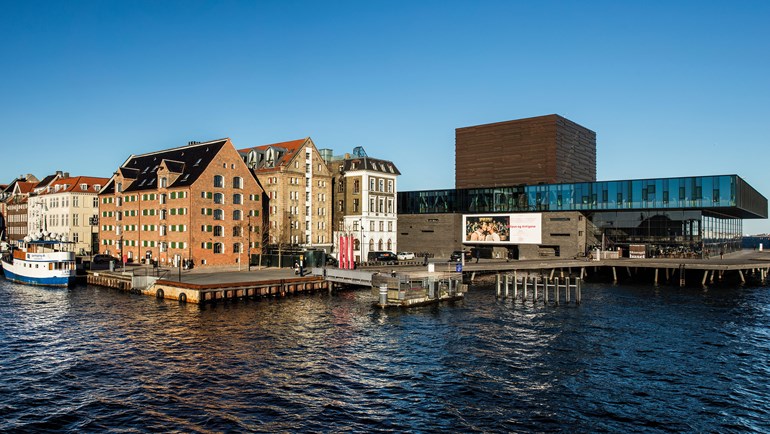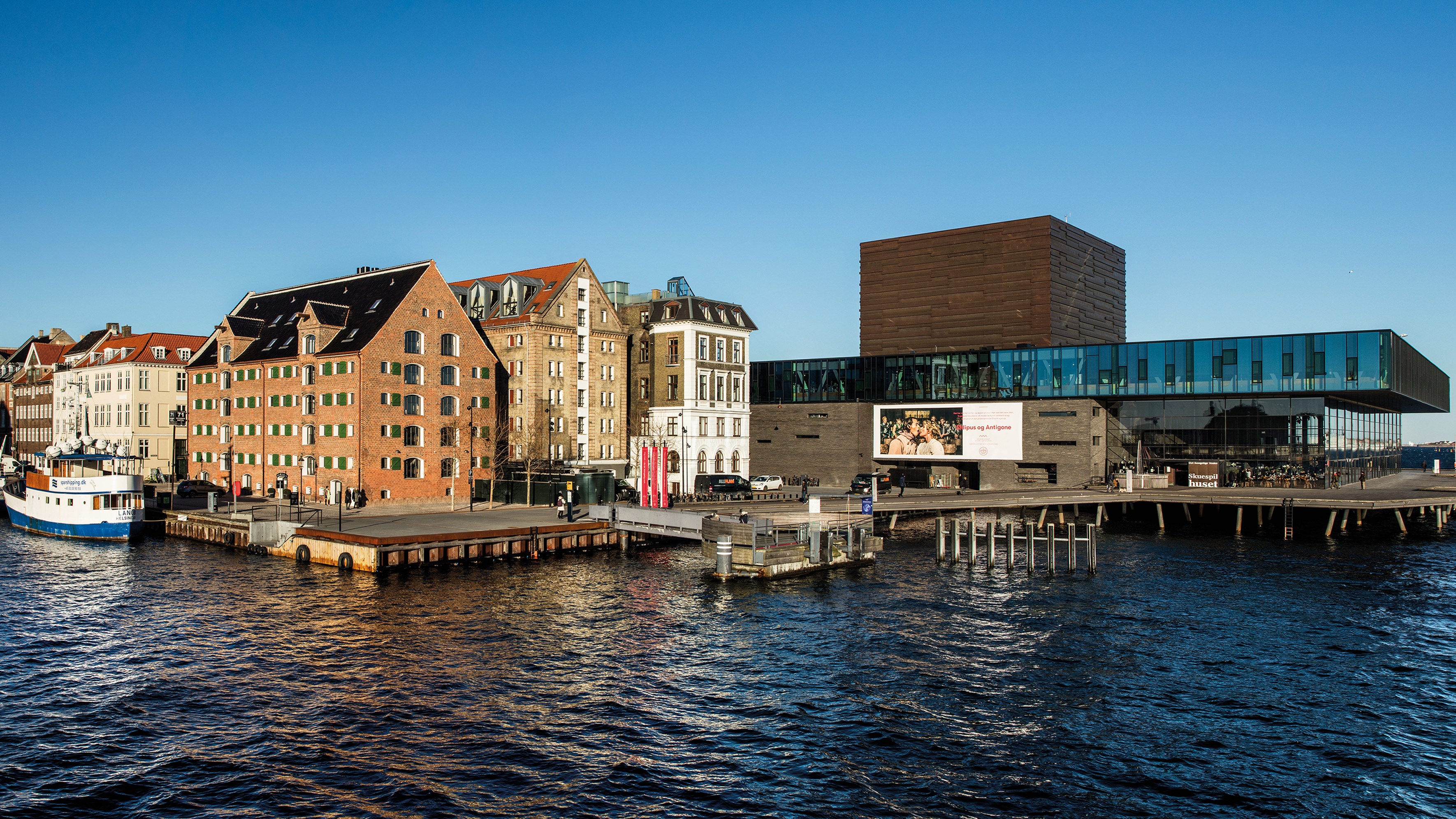 Bed & Boat - Hotel stay with canal cruise
Are you considering an overnight stay? Our charming and exclusive 71 Nyhavn Hotel is located in the heart of Nyhavn with a view of the harbour.
When you book an overnight stay at the hotel, you can for example choose our Bed & Boat package with canal cruise included in the price. Then you can combine your visit to Ofelia Plads with a canal tour.
Other experiences close to Ofelia Plads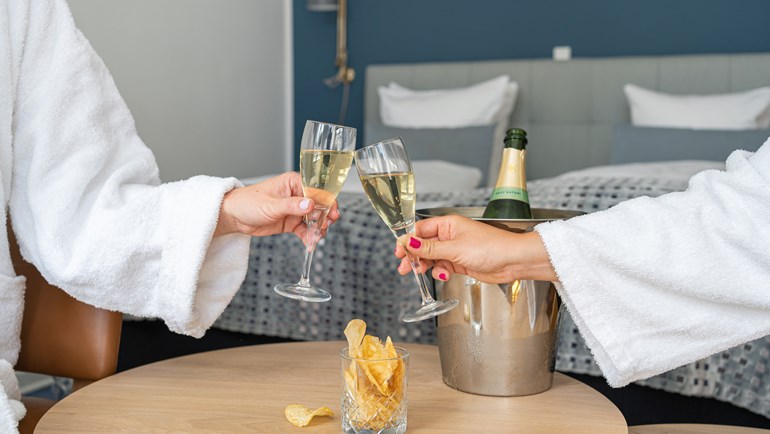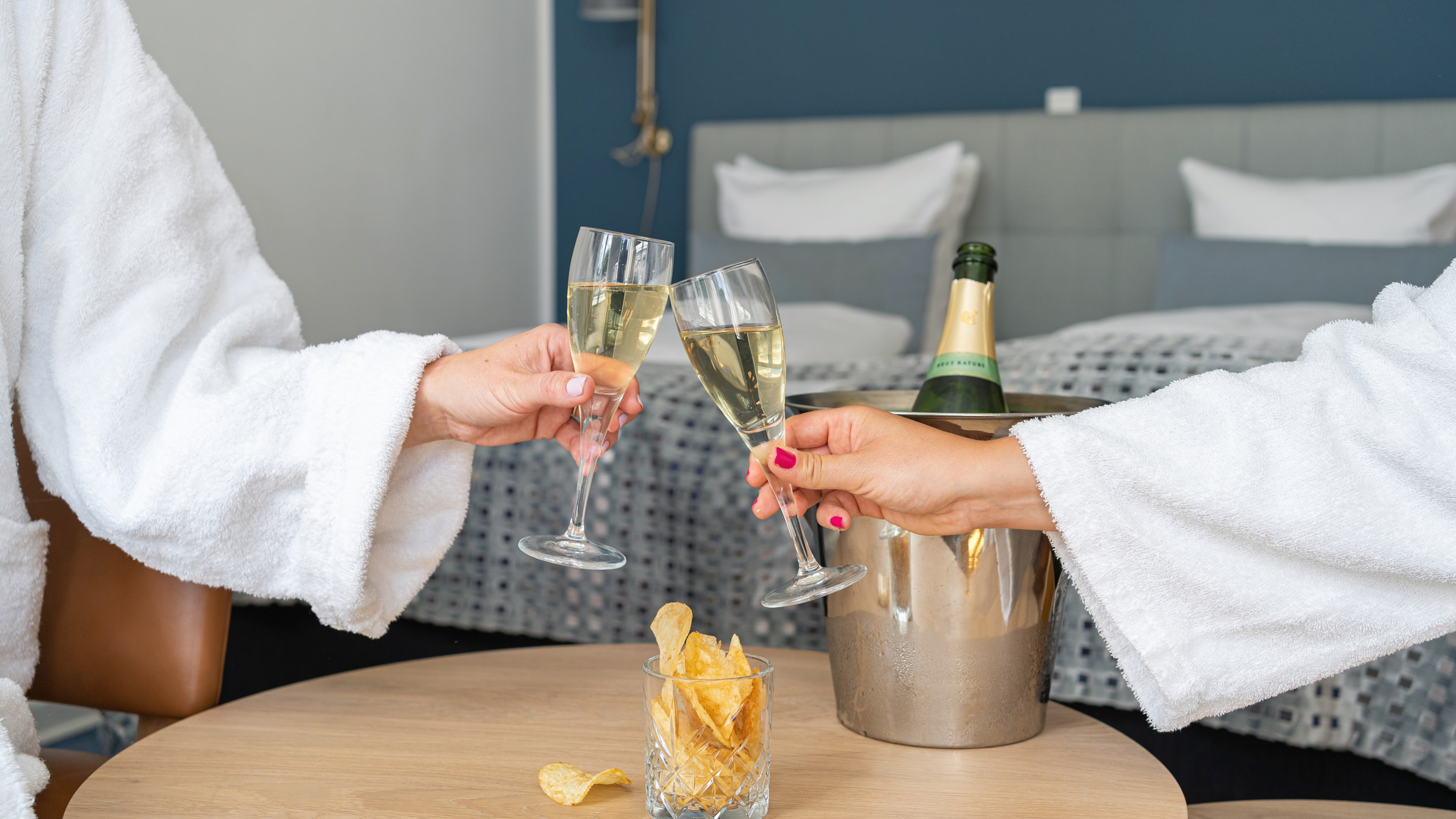 Get strong offers in your inbox
Sign up for our newsletter and don't miss out on strong offers and big savings on your next hotel stay.
Read more