Nyhavn in Copenhagen is today one of the most visited tourist destinations. As a guest at 71 Nyhavn Hotel, you not only live close to all the experiences – you are also within walking distance of many other sights and experiences that have received star sprinkles and appreciative nods from big-city connoisseurs around the world.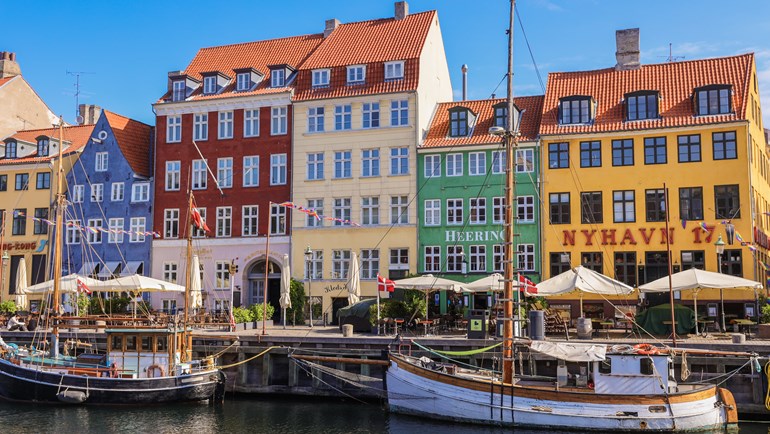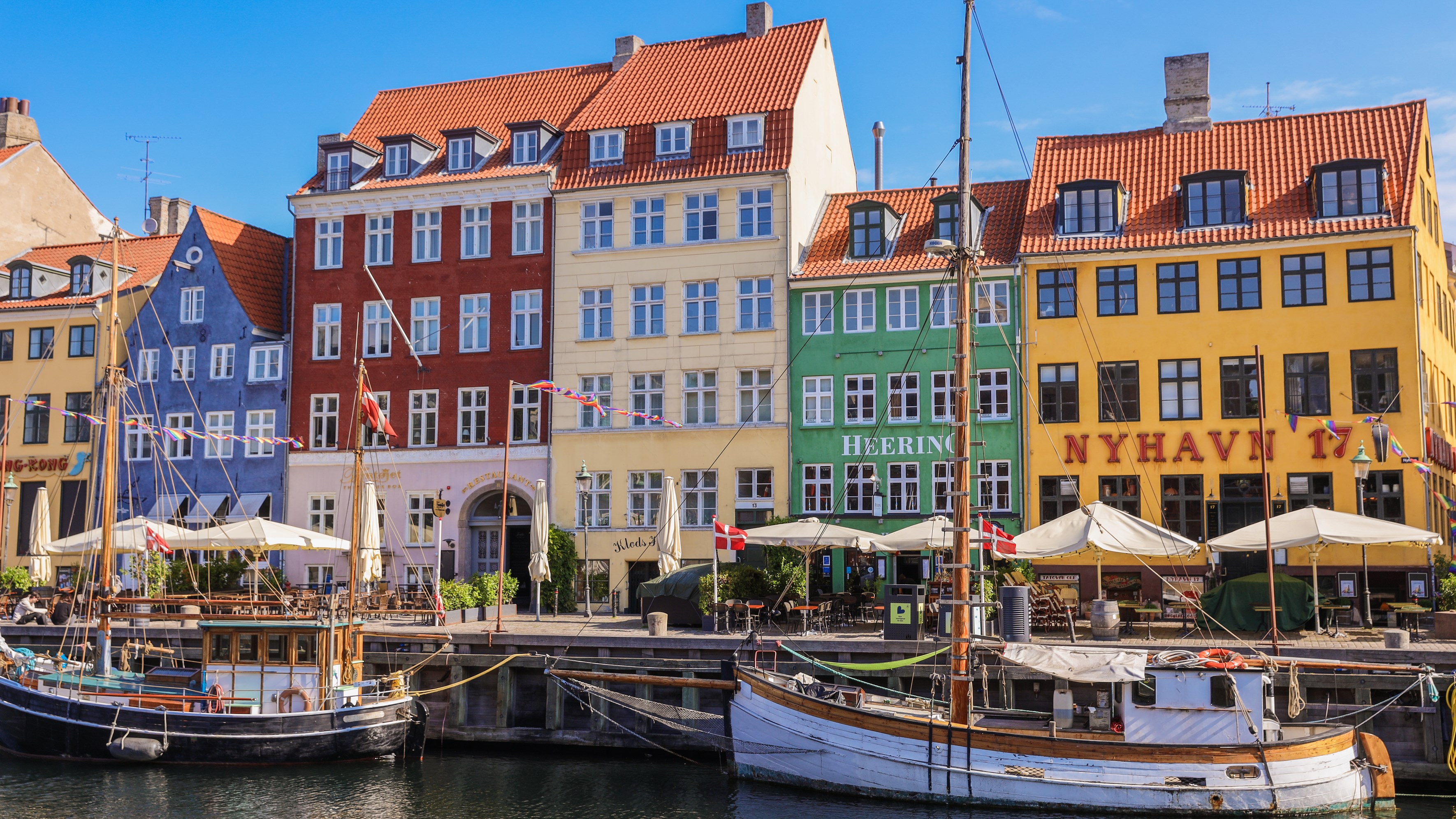 Nyhavn dates back to 1673, and was originally called "Den Nye Havn". Nyhavn was built as an alternative to the old port, and for many years was a busy commercial port where many ships from all over the world docked. It also meant that the harbor was an area with many sailors, cheerleaders and parties.
In the 1980s, the area underwent a thorough renovation, and today it is mostly tourists and other guests who visit Nyhavn for, among other things, to take pictures of the beautiful, historic buildings.
What can you experience in Nyhavn?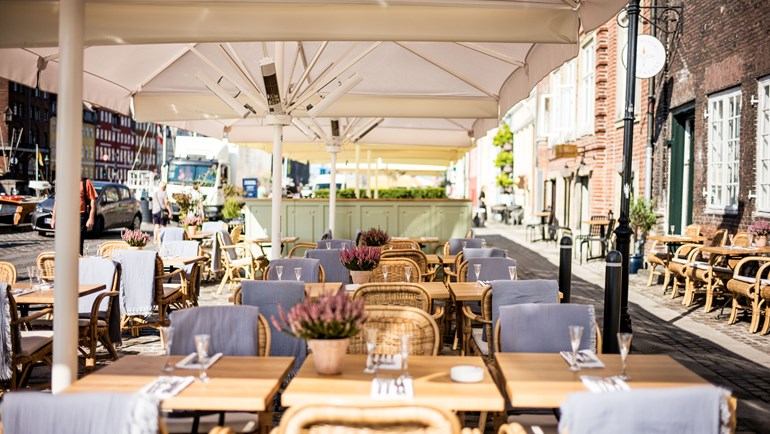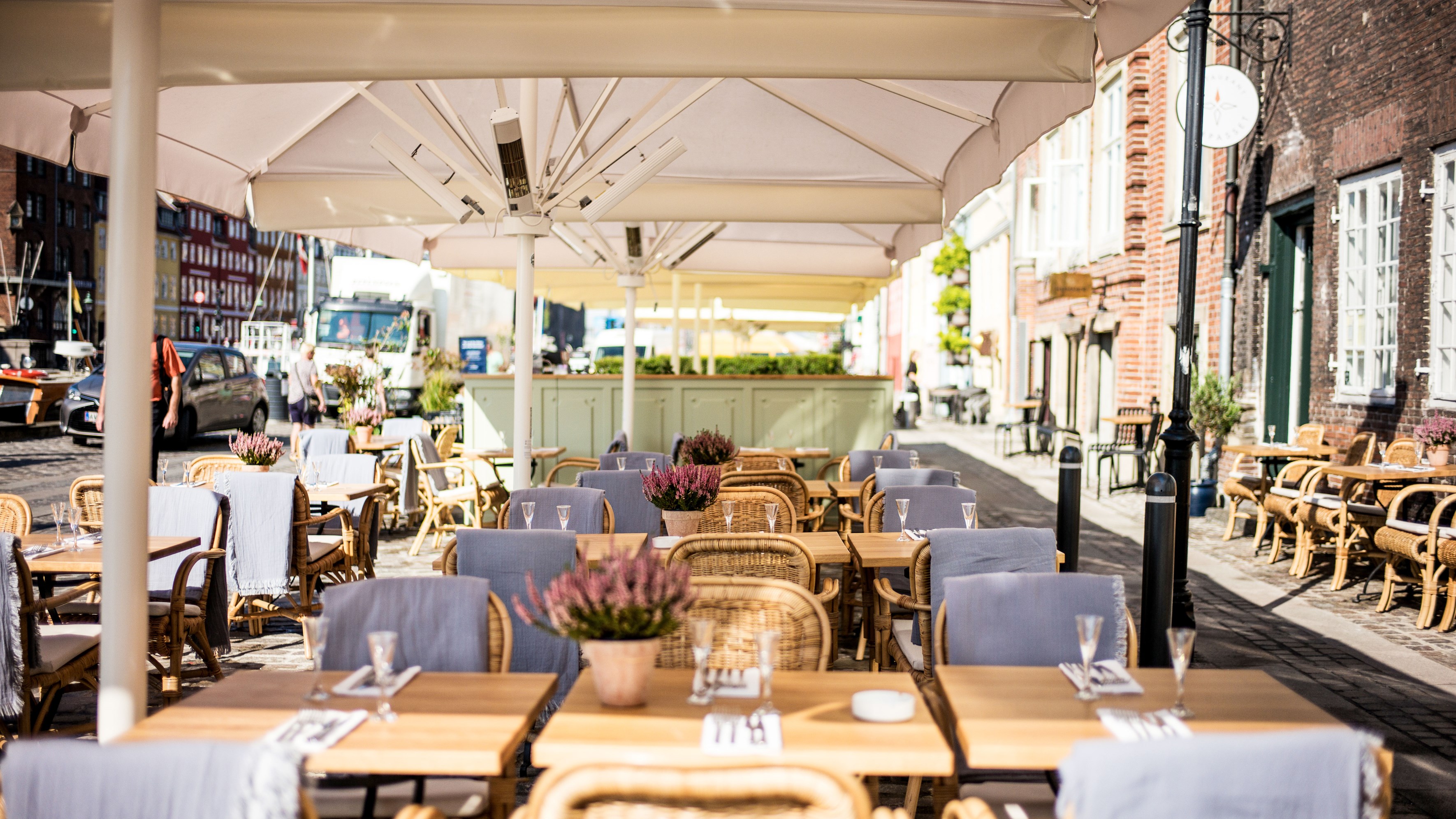 There are many exciting places to eat in Nyhavn, and the restaurants are always a meeting point for many tourists when one of the day's meals is to be consumed. So whether you are looking for a restaurant that serves a delicious brunch, smørrebrød for lunch or a delicious pasta dish for dinner, there are many options.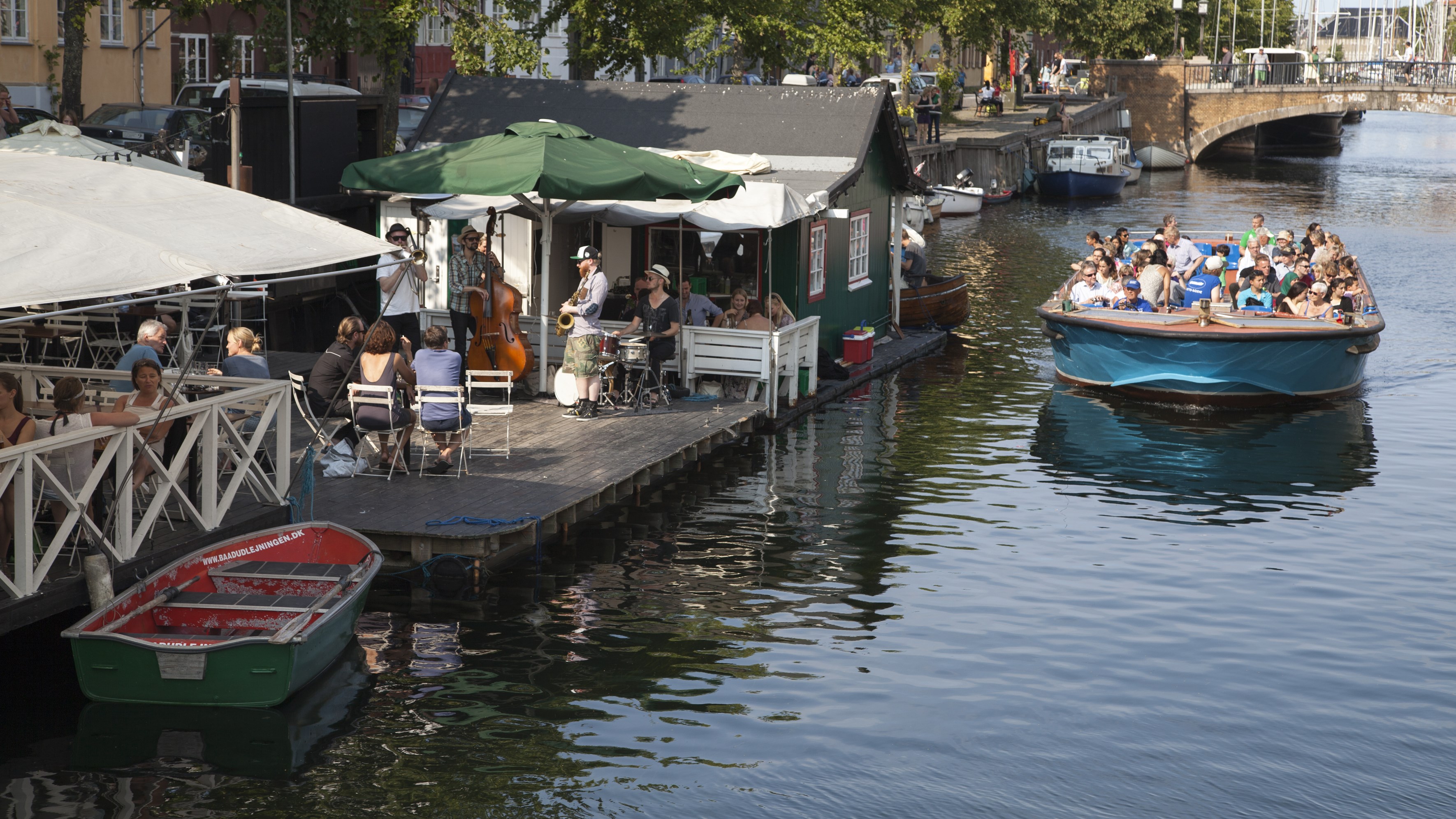 A canal cruise is a unique opportunity to see the most famous sights and buildings in Copenhagen from the waterside. There are two providers of canal cruises in Nyhavn, and the boats come e.g. past Christiansborg, Børsen, the Opera and The Little Mermaid. Along the way, a guide will tell exciting stories about the sights and buildings.
---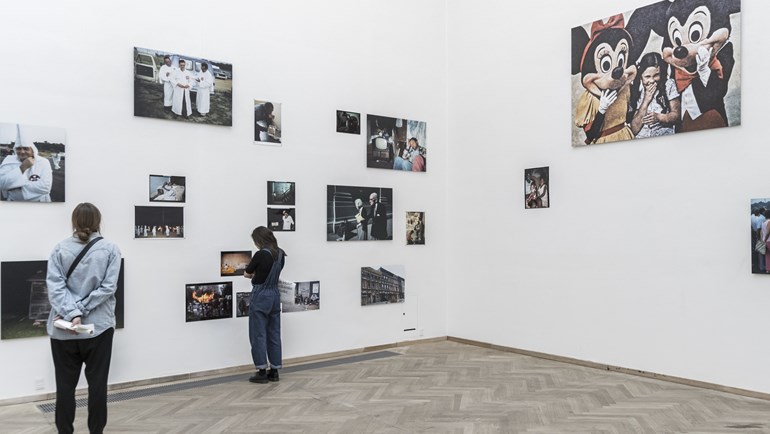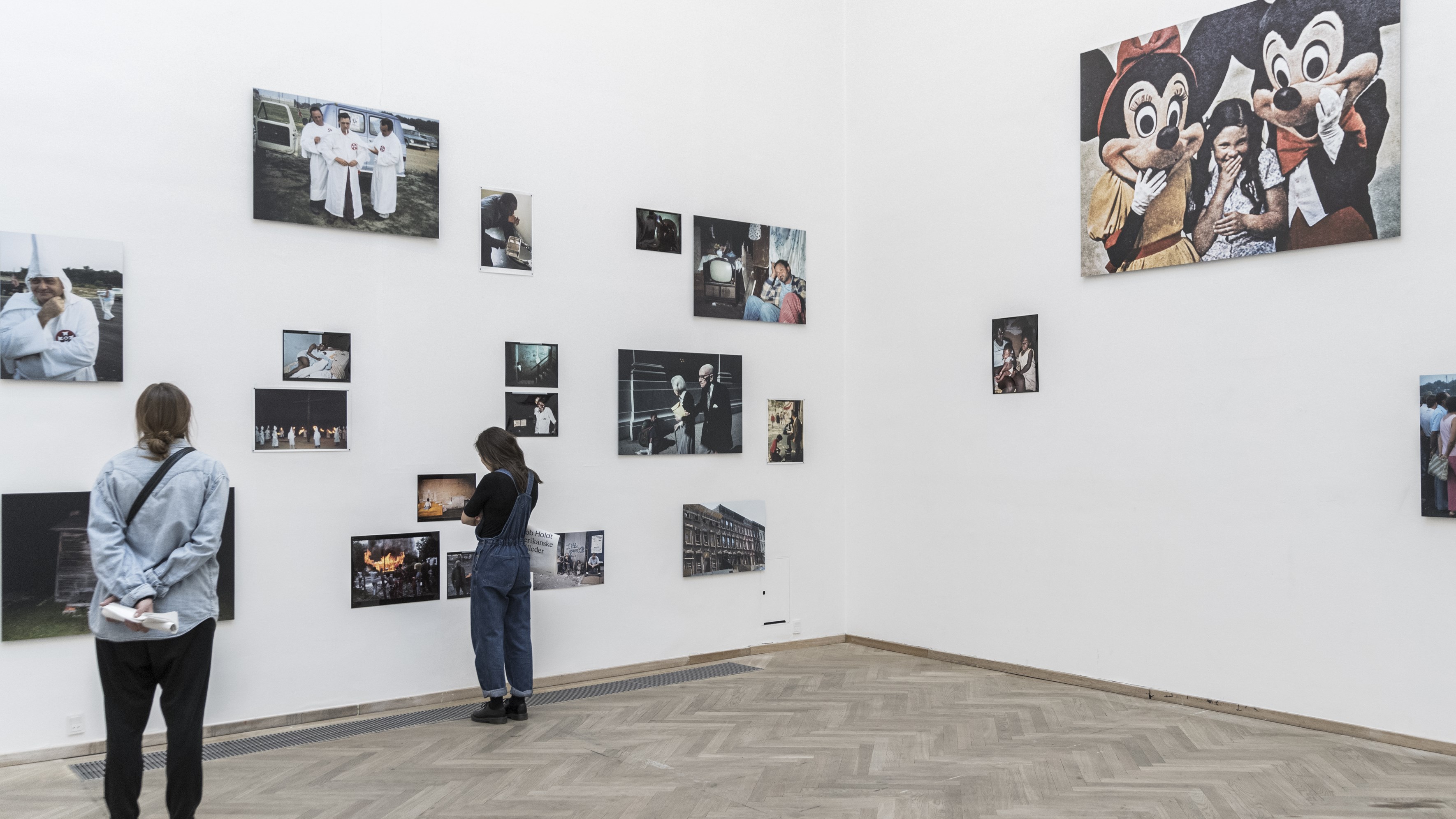 Art at Charlottenborg Kunsthal
Are you interested in art? Then you must visit Charlottenborg Castle. Part of the castle consists of Kunsthal Charlottenborg, where you can see modern art and the annual exhibition of art made by the graduating students of the School of Fine Arts.
In addition to art at Charlottenborg Castle, you can also experience concerts, film screenings and much more. Just as it is also possible to have a pleasant lunch in the castle's café or buy a book in the associated bookstore.
---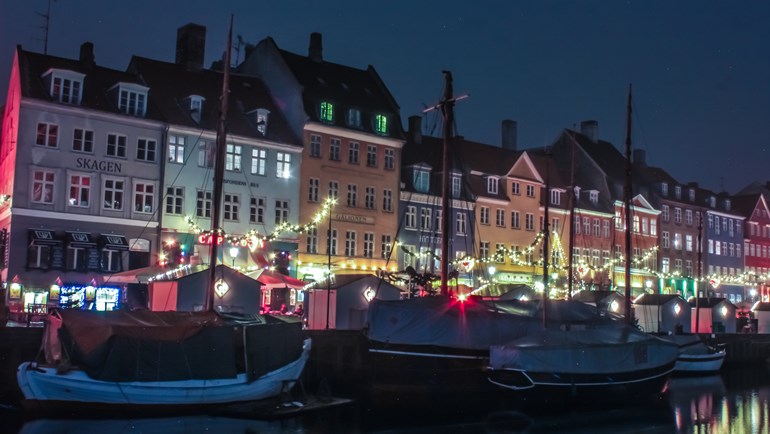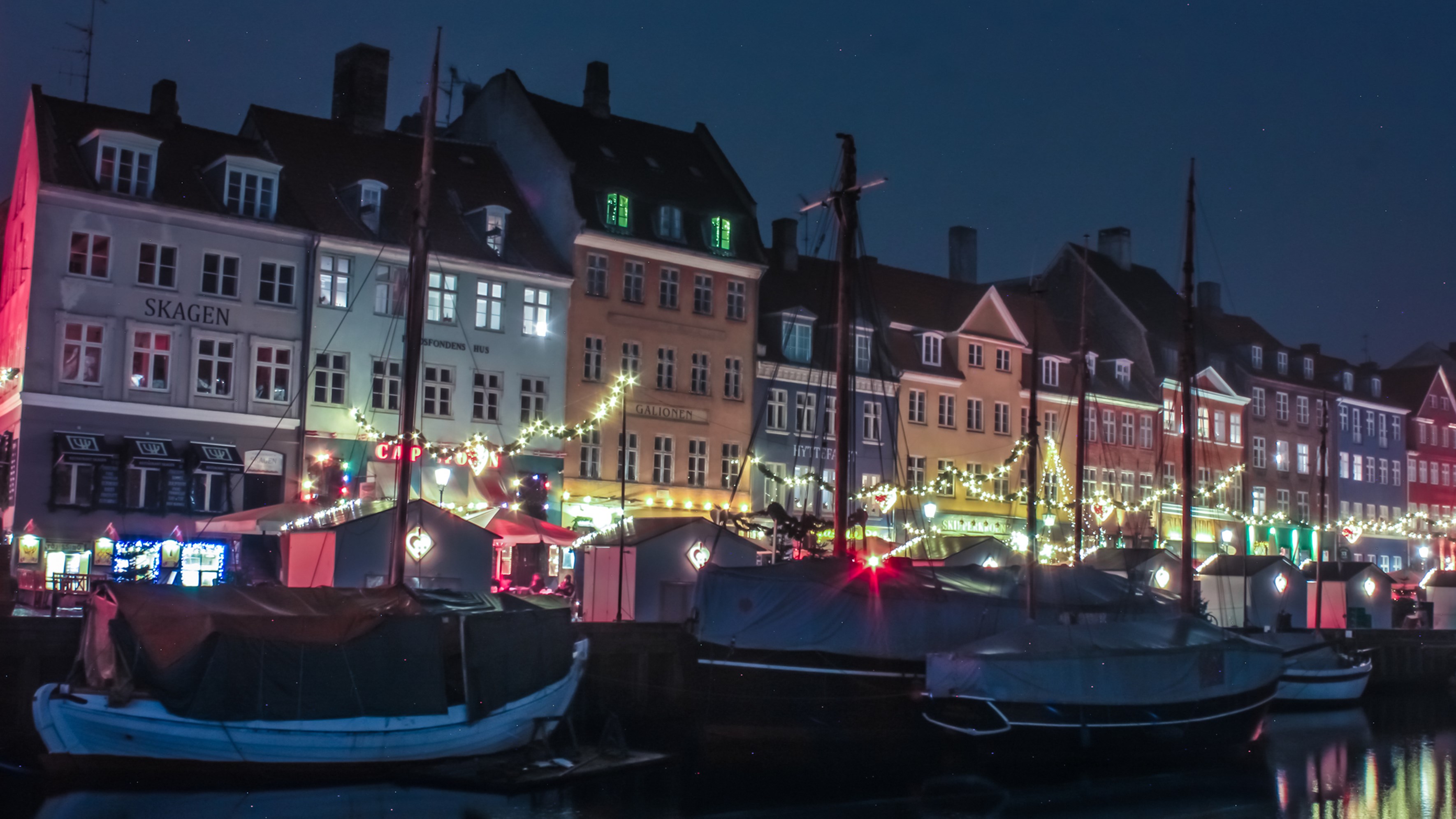 Christmas market in Nyhavn
Every year in November and December, there is a Christmas market in Nyhavn, where, where you can buy everything from delicious Christmas goodies such as glögg, apple slices or roasted almonds to warm gloves and knitted sweaters.
Experiences close to Nyhavn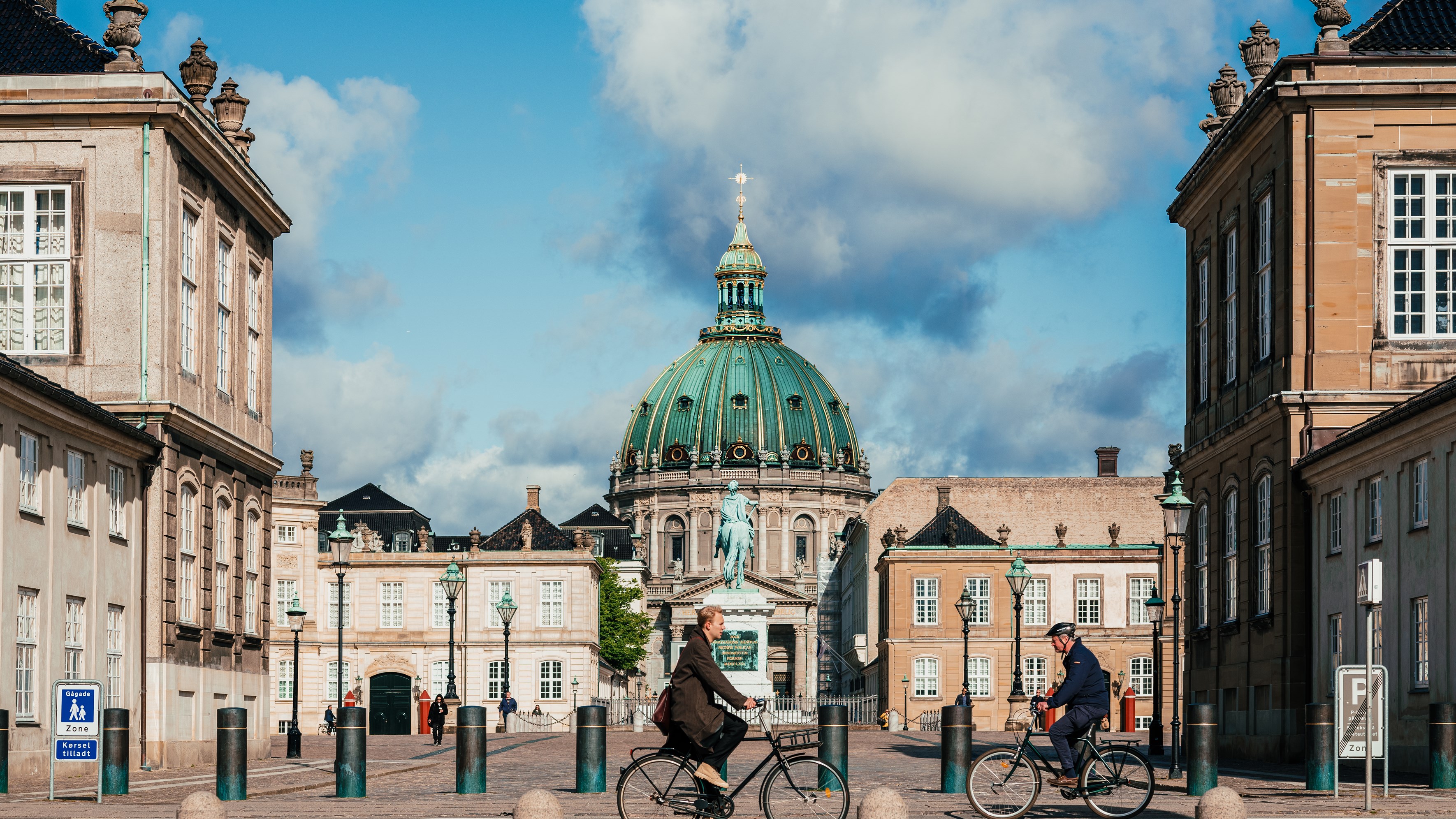 Just 10 minutes' walk from Nyhavn, you will find Amalienborg Castle and castle square, which is a very popular attraction in Copenhagen. If you want to delve into the history of the royal family, you can visit the Amalienborg Museum, located in one of the castle's mansions.
In connection with Amalienborg castle, you will also find Amaliehaven, which is beautifully decorated with flowers and sculptures. Take a walk in the garden and enjoy a peace you rarely find in the middle of a big city.
---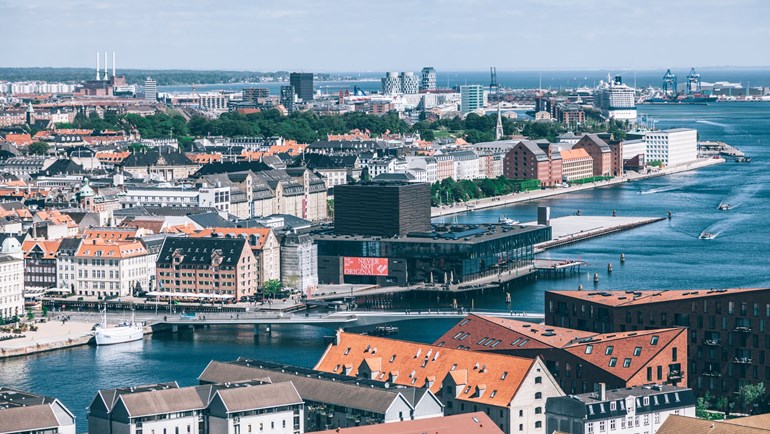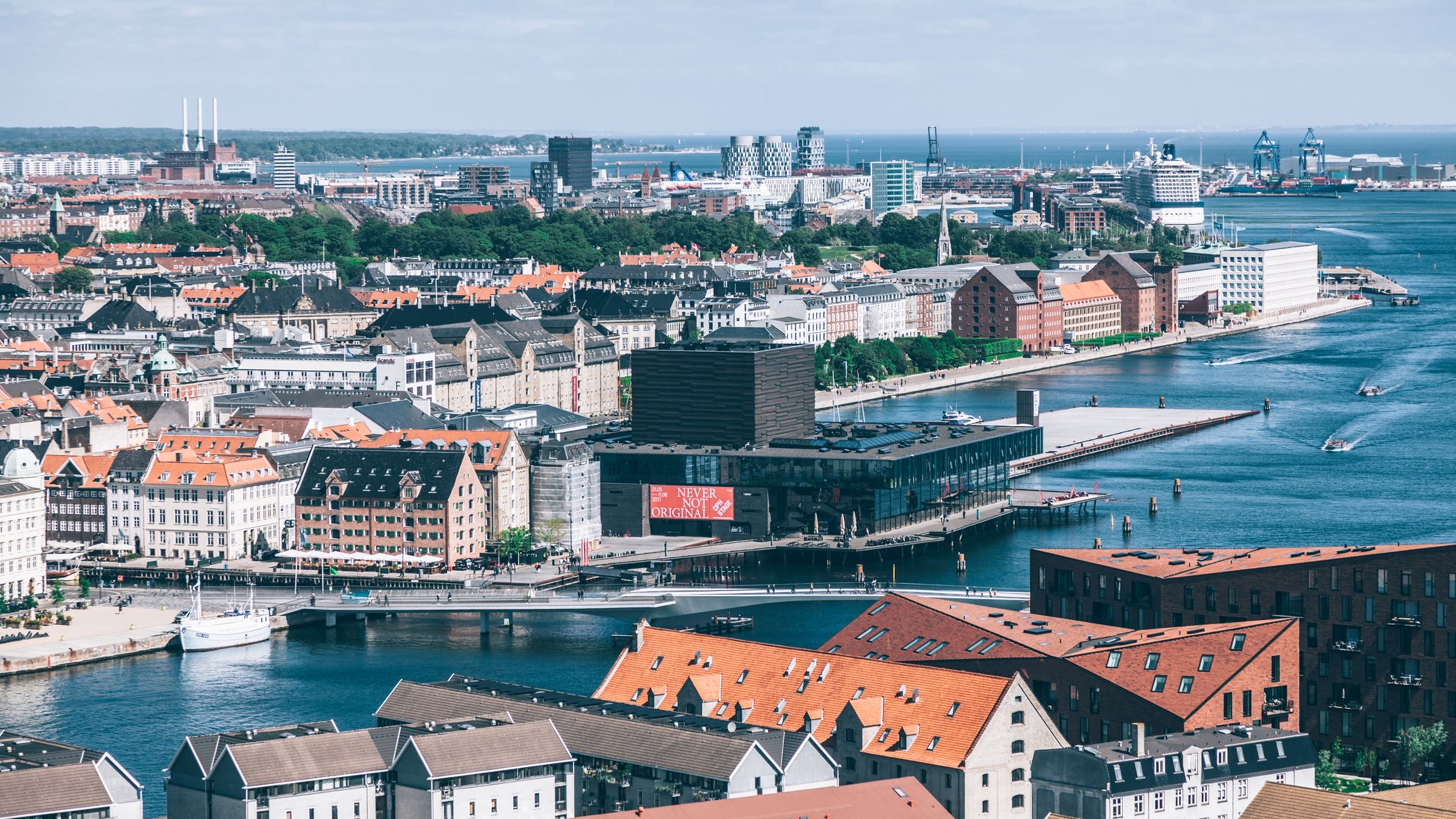 On Ofelia Plads next to the Skuespilhuset you can, among other things, enjoy the view of the Opera House and Amalienborg Castle. There are many cultural offers, e.g. free concerts, sporting events and theater performances.
---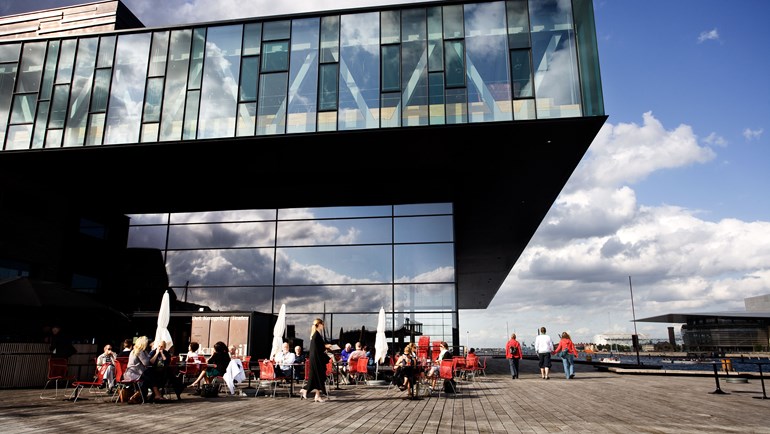 The Royal Danish Playhouse
The Royal Danish Playhouse is located on Kvæsthusbroen right next to Ofelia Plads. The theater has a total of three stages, and together can accommodate around 1,000 guests.
The Royal Danish Playhouse does not only offer performances for adults. You can also take the little ones to fun and educational performances for children.
---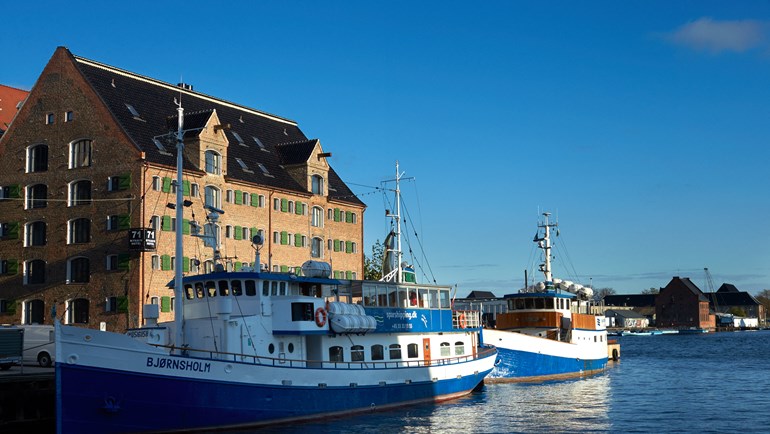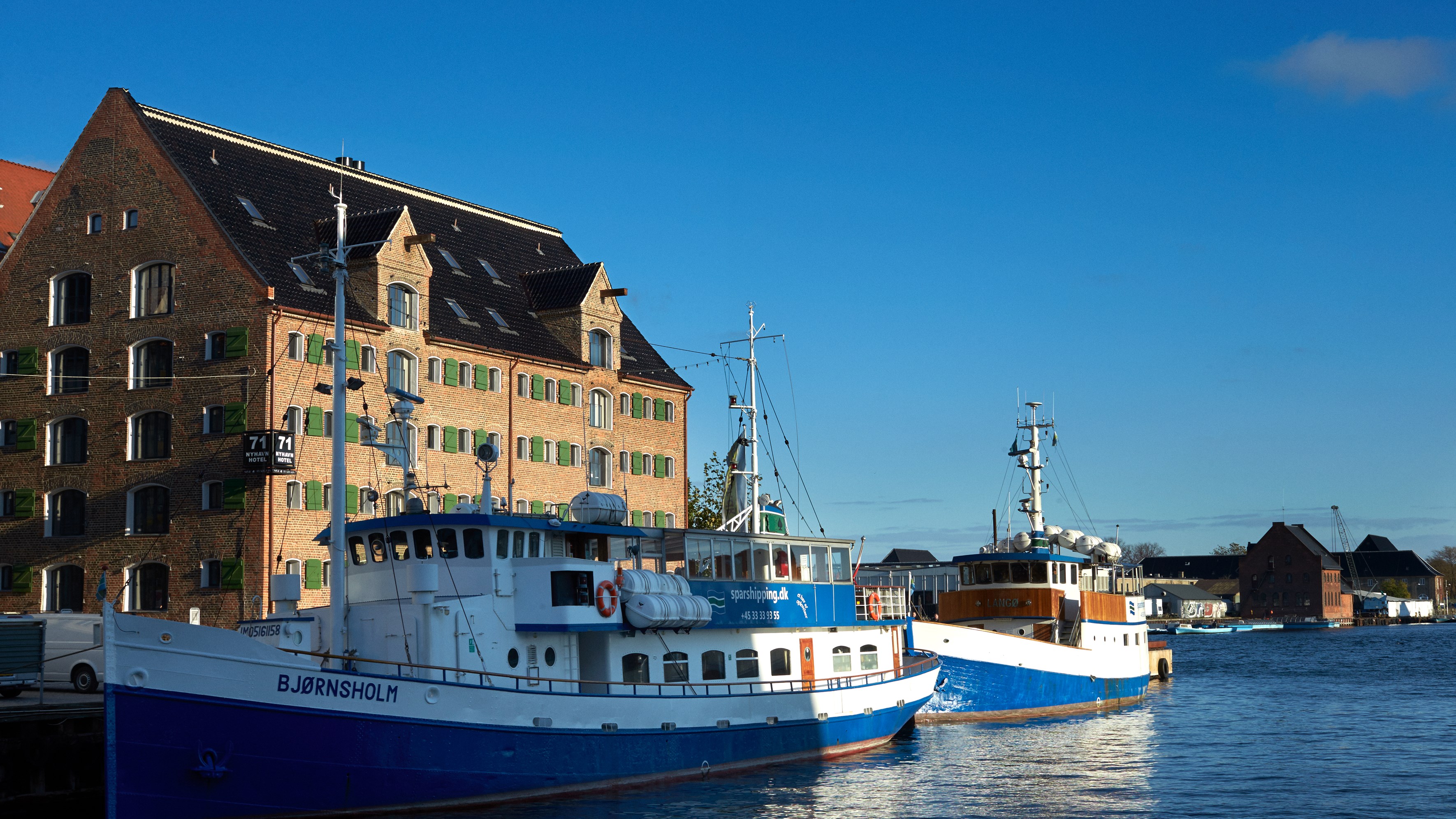 Do you want to live close to all the experiences?
Our beautiful and exclusive 71 Nyhavn Hotel is within walking distance of all the sights and experiences in and around Nyhavn.
See prices for accommodation
---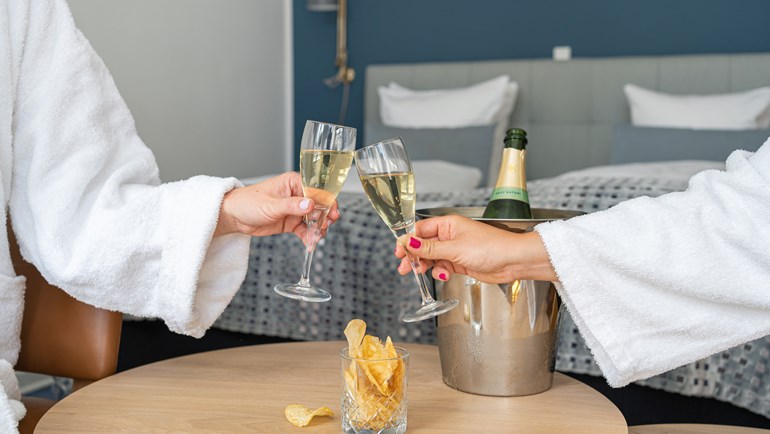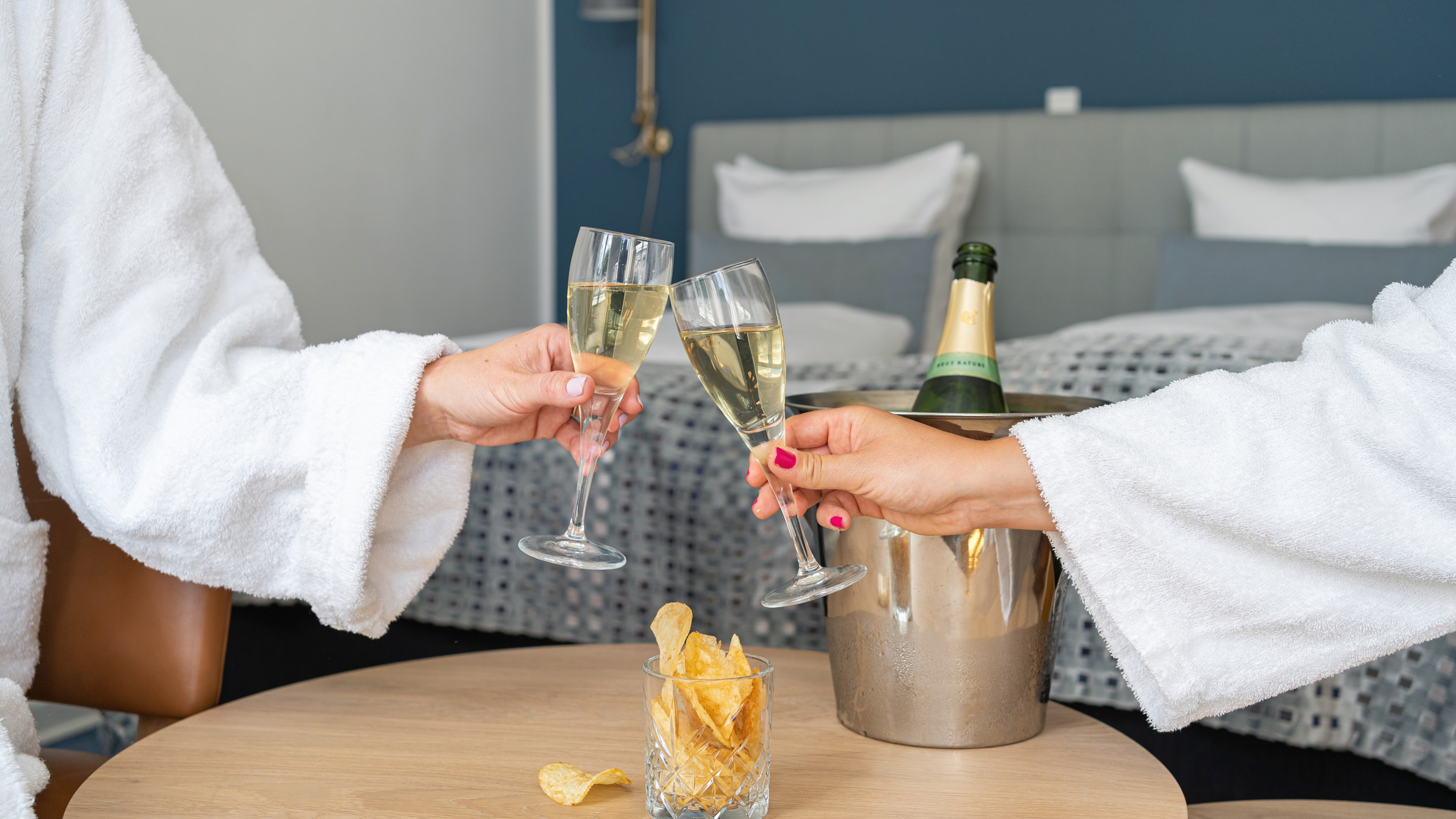 Get strong offers in your inbox
Sign up for our newsletter and don't miss out on strong offers and big savings on your next hotel stay.
Read more